Players That Impressed: ECNL Girls Spring 2023 Florida National Event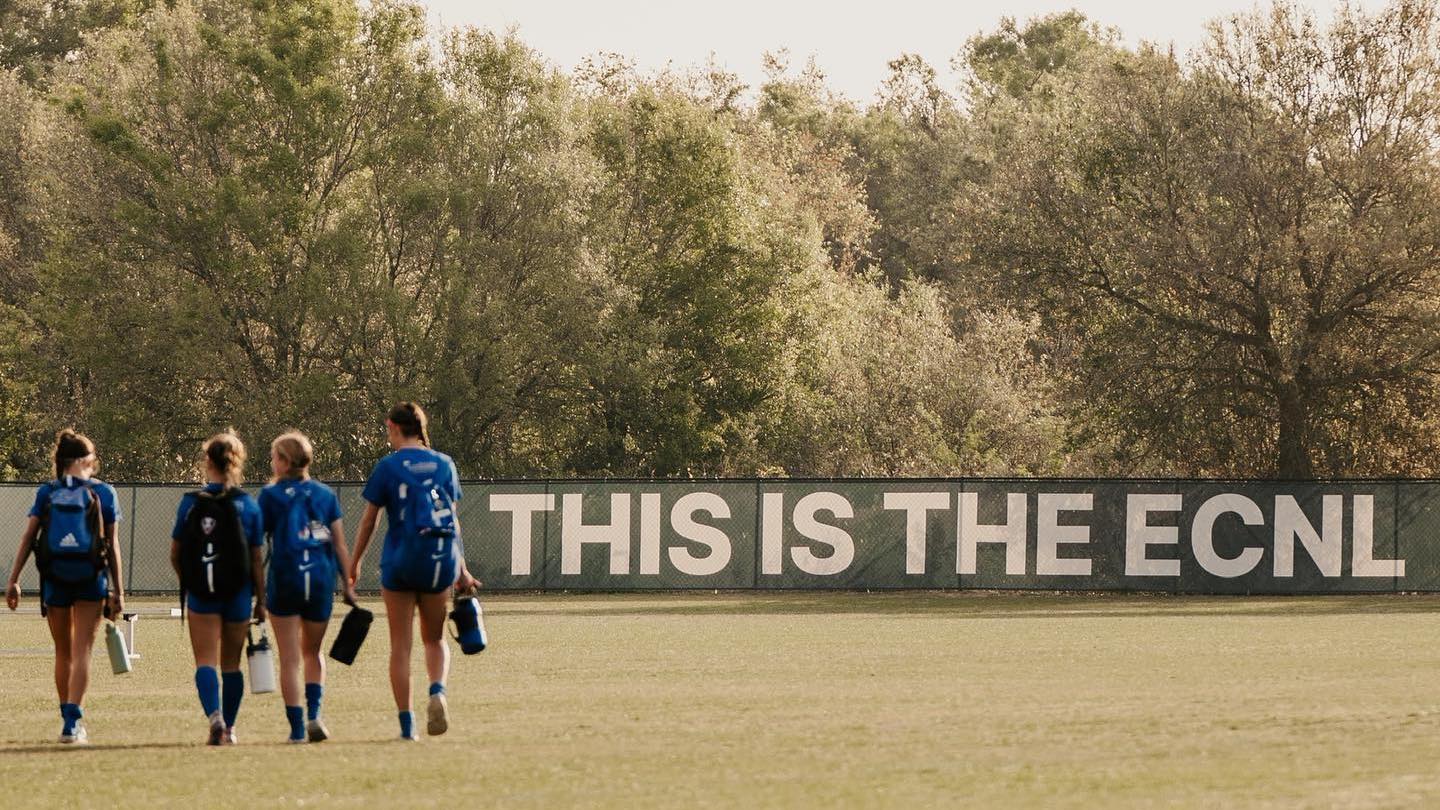 The ECNL recently hosted the 2023 ECNL Girls Florida National Event from March 3-5. Teams in the U16-U18/19 age groups competed in front of hundreds of college coaches.
See below for a listing of some of the top performances from the showcase, sorted by high school graduation year.
Class of 2026
Ella Petry | Forward / Midfielder
South Carolina United FC 2008 (SC)
Vaulted South Carolina United to a thrilling 1-0 win on the final day of ECNL Florida with a late strike on a free kick. Petry's goal cemented an undefeated (2-0-1) showcase for SC United, as they closed the regular season on a high note.
ECNL Florida Showcase day 3: 1-0 win against Charlotte Independence! I scored the game winning goal! @ECNLgirls @SCUnited_FC @TopDrawerSoccer @ImYouthSoccer @TheSoccerWire @NCAASoccer pic.twitter.com/o3yEfRIHUR

— Ella Petry (@_ella_petry_) March 5, 2023
———————
Isabelle Pessillo | Defender
South Carolina United FC 2008 (SC)
Worked along with the rest of the South Carolina United defensive unit to help secure three consecutive clean sheets during an undefeated (2-0-1) run in Florida.
———————
Sydney Stoner | Defender
South Carolina United FC 2008 (SC)
The team captain led the back line during their run through the showcase with zero goals allowed. Stoner displayed strong technical abilities and a high soccer IQ, providing a steadying presence for her team.
———————
Mackenzie Canady | Midfielder
South Carolina United FC 2008 (SC)
Scored two of her team's four goals during an impressive unbeaten run (2-0-1) in Florida. Canady not only showed her scoring abilities, but also distributed well to her teammates through the midfield.
———————
Charlee Siria | Midfielder
Kings Hammer 2008 (KY)
Stepped up for Kings Hammer with a brace in a 2-1 win against FC DELCO. After falling behind 1-0, Siria netted both goals in the second half, including an equalizer in the 56th minute, and the clutch game-winner on a penalty kick just before the closing whistle. Kings Hammer had a perfect 3-0-0 weekend.
———————
Hayden Tormasi | Midfielder
PDA Blue 2008 (NJ)
Key member of a PDA Blue 2008 squad which was able to go unbeaten (2-0-1) against some tough opponents during ECNL Florida. Tormasi notched a brace in PDA's 3-1 win over Gwinnett Soccer Academy, scoring twice in her side's second half outburst.
———————
Isabelle Whitaker | Forward / Midfielder
Jacksonville FC 2007 (FL)
Powered the Jacksonville FC offense in their 3-2 comeback win over Charlotte Independence. Whitaker provided the game-winner in the second half on a perfectly placed shot inside the post, as she finished the day with a brace.
———————
Alessia Frenquellucci | Defender
FC Prime 2008 (FL)
A strong outside back that creates scoring opportunities for her offense, Frenquellucci started a run out of the back which led directly to a goal for FC Prime against FC DELCO. Defensively, FC Prime conceded only three total goals over the course of three showcase games.
———————
Kyndal Shuler | Midfielder
VDA 2008 (VA)
One of the country's top midfield prospects in the class of 2026, Shuler captained a Virginia Development Academy squad that was able to win two out of three games in Florida. Shuler led the way with two goals and two assists.
Lots of great soccer ⚽️ and sunshine ☀️ #ECNLFL . Completed the weekend 2-1-0 with 2 goals and 2 assists @vdasoccer @ImYouthSoccer @TopDrawerSoccer @TheSoccerWire @PrepSoccer pic.twitter.com/HaxwFBq3so

— Kyndal Shuler (@KyndalShuler) March 6, 2023
———————
Emmy Stoft | Midfielder
Utah Royals AZ 2007 (AZ)
Had a strong showing in the final game of her showcase in Florida, helping her team to a 2-0 win with a goal and an assist. Utah Royals AZ went 3-0 in the Florida Showcase against some impressive teams.
Class of 2025
———————
Emery Aschenbrener | Midfielder
Internationals SC 2007 (OH)
Strong contributor on an Internationals SC offense which racked up nine total goals in Florida. Aschenbrener scored once in her team's 2-0 win over CESA, and she followed up with a brace during a high-flying 5-4 loss to Florida Premier FC in the finale.
Hard fought loss on day 3 of #ECNLFL 🐊 Proud of my team for battling to the very end. Thank you @ECNLgirls, and to all of the coaches that came out to see us play! Here are my 2 goals from today. ⚽️⚽️@ISCgirls @TopDrawerSoccer @ImCollegeSoccer @ImYouthSoccer @PrepSoccer pic.twitter.com/K2Fb45ImQi

— Emery Aschenbrener (@EmeryAsch2) March 5, 2023
———————
Bella Grace "BG" Dunn | Goalkeeper
GSA 2007 (GA)
The 1st Team ECNL All-Southeast Conference goalkeeper was solid in net on an overall successful showing for Gwinnett Soccer Academy's 2007 team. Dunn's top performance came in a 3-0 clean sheet effort against Midwest United FC.
Day 2 ECNL FL was a success! Our team fought for the win & our defense worked hard for a clean sheet! Thanks to all the coaches that watched us & for the few that have watched us in every showcase this season! @Gsa07gECNL @ImYouthSoccer @ImCollegeSoccer @PrepSoccer @TheSoccerWire pic.twitter.com/SsT8Abc9zu

— Bella Grace "BG" Dunn (@bgkeeper58) March 5, 2023
———————
Quinn Alpers | Midfielder
GSA 2007 (GA)
The class of 2025 midfielder came through with both of GSA's goals as the Georgia side was able to close the showcase with a tough 2-1 win against Minnesota Thunder Academy. GSA rallied back from an opening day loss with back-to-back victories in Florida.
———————
Angel Jackson | Forward
GSA 2007 (GA)
Finished with two goals at ECNL Florida, as she tied with Quinn Alpers among GSA's leading scorers on the weekend. Jackson opened the scoring for GSA on Day 1, and she followed up on Day 2 with another goal in a win over Midwest United FC.
———————
Grace Dykstra | Forward / Midfielder
FC Prime 2007 (FL)
A bright spot for the FC Prime 2007 squad, Dykstra scored two of the team's three goals on the weekend. She netted one goal on a left-footed free kick, and buried another goal with her right foot on an assist from Miranda Dumornay.
My goals from this weekend at the FL ECNL Showcase! One lefty, one righty.@FCPrimeOfficial @ImYouthSoccer @TheECNL @ECNLgirls @J9164366533 @SoccerMomInt @USWNT @USYNT #ECNLFL pic.twitter.com/FJloJda5xw

— Grace Dykstra (@gracedykstra25) March 5, 2023
———————
Peyton May | Midfielder
NC Courage Academy 2006 (NC)
Recorded a brace in her team's final game at ECNL Florida. May's 1st goal put the Courage on the board with a long distance shot outside the 18. She added another header goal off a Rylee Keely cross to help her team to the 5-1 victory.
———————
Caroline Pelkofski | Midfielder
Florida Premier 2006 (FL)
Constantly won the ball for her team and set up prime scoring opportunities during Florida Premier's perfect three-game run at the showcase. Her top highlight of the weekend came on a long range strike from over 25 yards out against Arizona Arsenal.
Class of 2024
The Virginia Tech commit helped NC Courage 2006 secure their first victory of the weekend by providing the only goal of the match against Internationals SC. Ciocca's long range shot early in the first half proved to be the game-winner in a defensive showdown.
———————
Jadin Bonham | Forward
Internationals SC 2006 (OH)
The Ohio State commit racked up four goals this weekend, helping her team to two solid victories. Playing without two starters put some strain on this talented ISC team, but Bonham provided a terrific offensive performance to fill the gap.
———————
Carly Ann Cormack | Midfielder
Heat FC 2006 (NV)
Scored in the matches against Orlando City and Florida Elite, and had one assist and drew a penalty kick call against FC Prime. Her play against FC Prime aided Heat FC in earning a tie against the top team in the division going into the last day of the showcase.
College Recruiting Commitment Tracker