VCU men's soccer solidifies 15-player recruiting class, earning top-25 ranking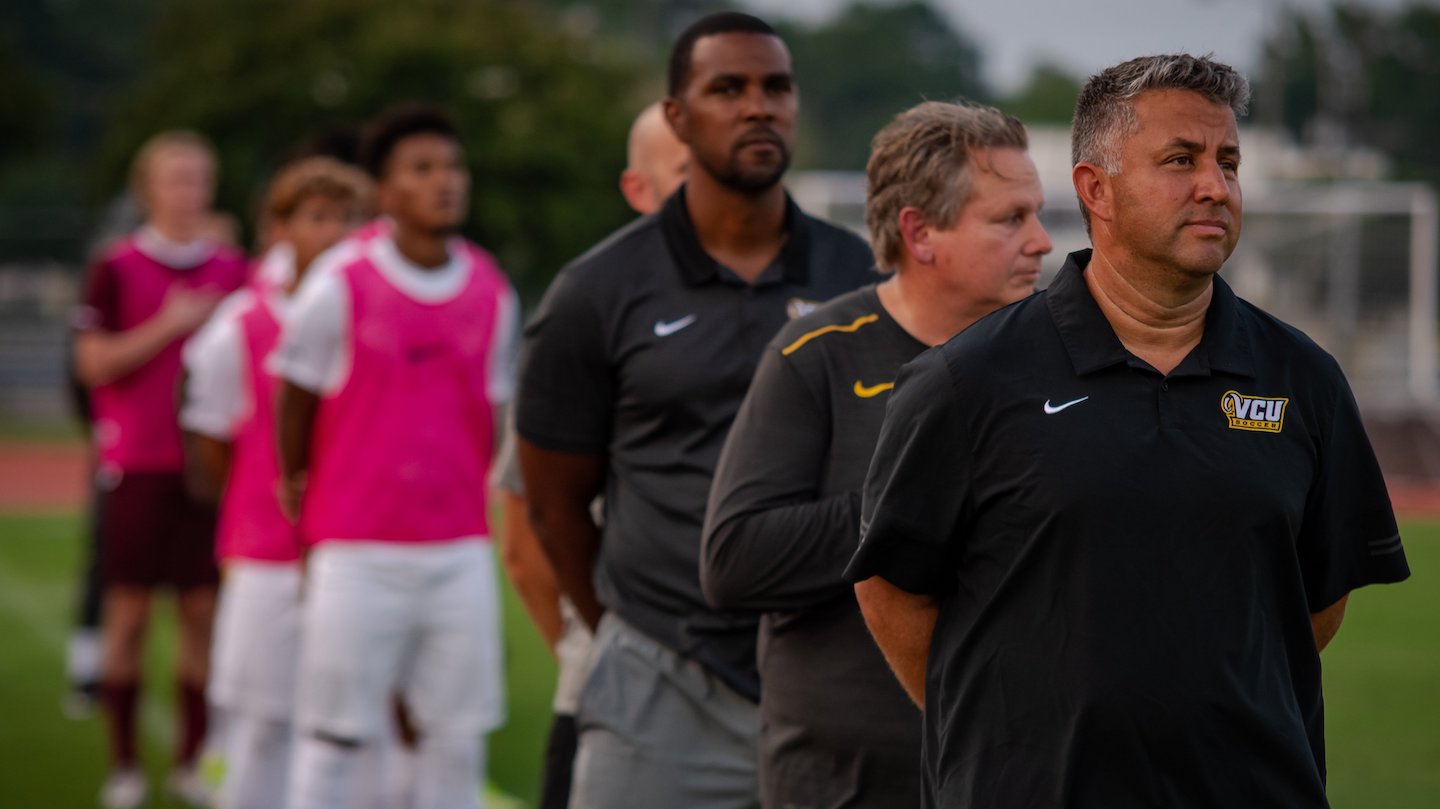 RICHMOND, Va. – VCU Men's Soccer head coach Dave Giffard announced a talented 15-player recruiting class to join the 2022 roster.
"As we looked to replace so many experienced players from last year's team, it was important for us to add a large group with a ton of potential and quality," Giffard said. "I feel confident that this class accomplishes that goal and in conjunction with the players we already had here in the program, keeps our talent level at the top end of the college game."
VCU finished 2021 with a 9-7-2 record, including three wins over ranked teams. The Rams received votes in the United Soccer Coaches poll for 11 straight weeks, and reached as high as No. 12 in the poll earlier in the season. VCU's 2022 schedule features nine opponents that played in the 2021 NCAA Tournament.
Giffard's 2022 signing class garnered the No. 24 spot in Top Drawer Soccer's latest national rankings.
MEET THE RAMS:

Camilo Comi
Winger/Attacking Midfielder
Rosario, Argentina
Transfer from Clemson
Played for Club Atletico Talleres

Gerardo Castillo
Left Back
San Jose, Costa Rica
Member of the Costa Rica U-20 Men's National Team

Moussa Ndiaye
Defensive Midfielder
Dakar, Senegal
Team Captain for Galaxy Football Academy

Papa Toure
Forward/Winger
Dakar, Senegal
Episcopal High School
VISAA First Team All-State
MLS Next Alexandria Soccer Association

Jean-Claude Bile
Forward
Suffolk, Virginia
Beach FC
Kings Fork High School
Region Player of the Year
VHSAA Second Team All-State

Pacific Ibanzi
Attacking Midfielder
Bukayu, D.R. Congo
Patrick Henry High School

Graham Dougald
Central Midfielder
Earlysville, Va.
Albemarle High School
Virginia Development Academy
2021 ECNL All-Conference

Mouhamed Tucker
Winger/Attacking Midfielder
Richmond, Va.
Columbus Crew Academy
Ranked #139 in TopDrawerSoccer's Top 200 Recruits

Andres Rodriguez
Central Midfielder
Woodbridge, Va.
C.D. Hylton High School
Virginia Development Academy
VHSAA First Team All-State
ECNL National Selection Game

Lucas White
Central Midfielder
Virginia Beach, Va.
Princess Anne High School
Beach FC
VHSAA First Team All-State
Three-time Club State Champion

Sadock Kilosho
Midfielder/Defender
Patrick Henry High School
Kinshasa, D.R. Congo

Blaize Hardy
Center Back
Phoenix, Arizona
Phoenix Rising
Ranked #189 in TopDrawerSoccer's Top 200 Recruits

Hayato Miyano
Defensive Midfielder/Defender
Tokyo, Japan
Morioka Commercial High School

Justice Campbell
Outside Back
Apex, N.C.
North Carolina FC Academy
Apex Friendship High School

Max Dunphy
Goalkeeper
Morganville, N.J.
Marlboro High School/South Kent School
Played club soccer for Cedar Stars Monmouth U19 MLS