UCF men's soccer team signs six freshmen, bringing total incoming class up to 14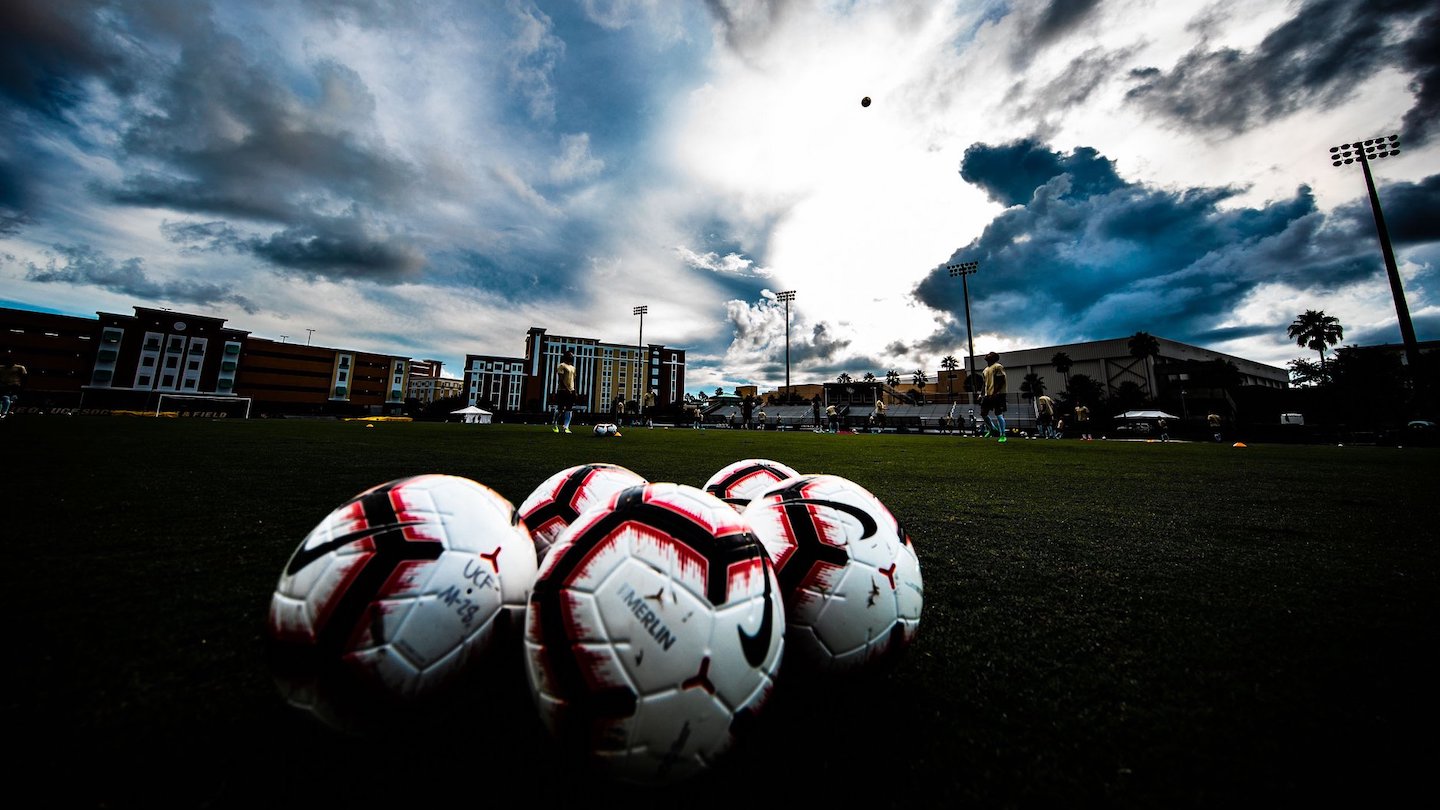 ORLANDO – The University of Central Florida men's soccer team has added six freshmen to their roster this fall ahead of the 2022 campaign.
The six rookies bring UCF's total incoming class for the 2022 season to a total of 14 newcomers.
Joey Mueller is a midfielder who attended Creekside High and is from St. John's County, Fla. He was a four-year varsity player at Creekside, scoring 29 goals and 13 assists in his senior season, a year in which he was the team captain and was named the team MVP, as well as receiving an All-Conference Team nod. Along with playing for Creekside, Mueller was a member of Florida Elite's club soccer program. Off the pitch, Mueller competed in cross country while also taking part in the 1600m, 800m, and 4×800 relays on the Track & Field team.
Federico Tafur becomes the sixth member of the team that is from Costa Rica. The freshman forward most recently played with Club Sport Cartagines and attended Country Day School. He did a gap year to play at the highest level of Costa Rican soccer, allowing him to make his professional debut. Tafur not only played soccer growing up, but also excelled in tennis, golf, swimming, racquetball, track and field, volleyball and go carting, a sport he was a five-time national champion in.
Emmanuel Bam hails from Accra, Ghana and will be the Knights' first player recruited from the Right To Dream Academy. In his final season before coming to Orlando, Bam scored 36 goals and 18 assists as a forward, improving on his 25 goal and 18 assist campaign in the year prior. He was a member of Hartpury College where he was a part of the 2019 U18 national championship squad.
Mael Haise comes to UCF from Laval, France. Standing at six-foot three-inches tall, the French defender formerly played for RC Lens B, a team in the fourth tier of the French soccer system. He is related to Franck Haise, who played 350 games in Ligue Two, the second highest division in the French system.
The Knights added a pair of freshmen goalkeepers to the squad. Juanvi Muñoz is fresh off a stint with Getafe B, a club in the fifth division of Spanish soccer. Munoz is a native of Valencia, Spain.
Luciano Natoli is a goalkeeper from Miami Beach, Fla. Before committing to be a Knight, Natoli was a part of the goalkeeping room for Inter Miami CF II, the MLS Next Pro club for Inter Miami CF.
The six newcomers for the fall semester join the four freshmen and one sophomore that signed this past spring. The six fall additions bring the freshman class to 10, including spring signees Oscar Hough, Brandon Calderon, Junior Trucillo and Timothy Arias.
In total, the Black and Gold will see 14 new Knights on the roster for the 2022 season. The incoming class is completed by four transfers, with Ousmane Ba arriving from Oregon State, AJ Seals transferring from NC State, Raphael Crivello coming from Pittsburgh and Zane Bubb coming to Orlando from Virginia Tech.