James Madison University announces nationally-ranked men's soccer recruiting class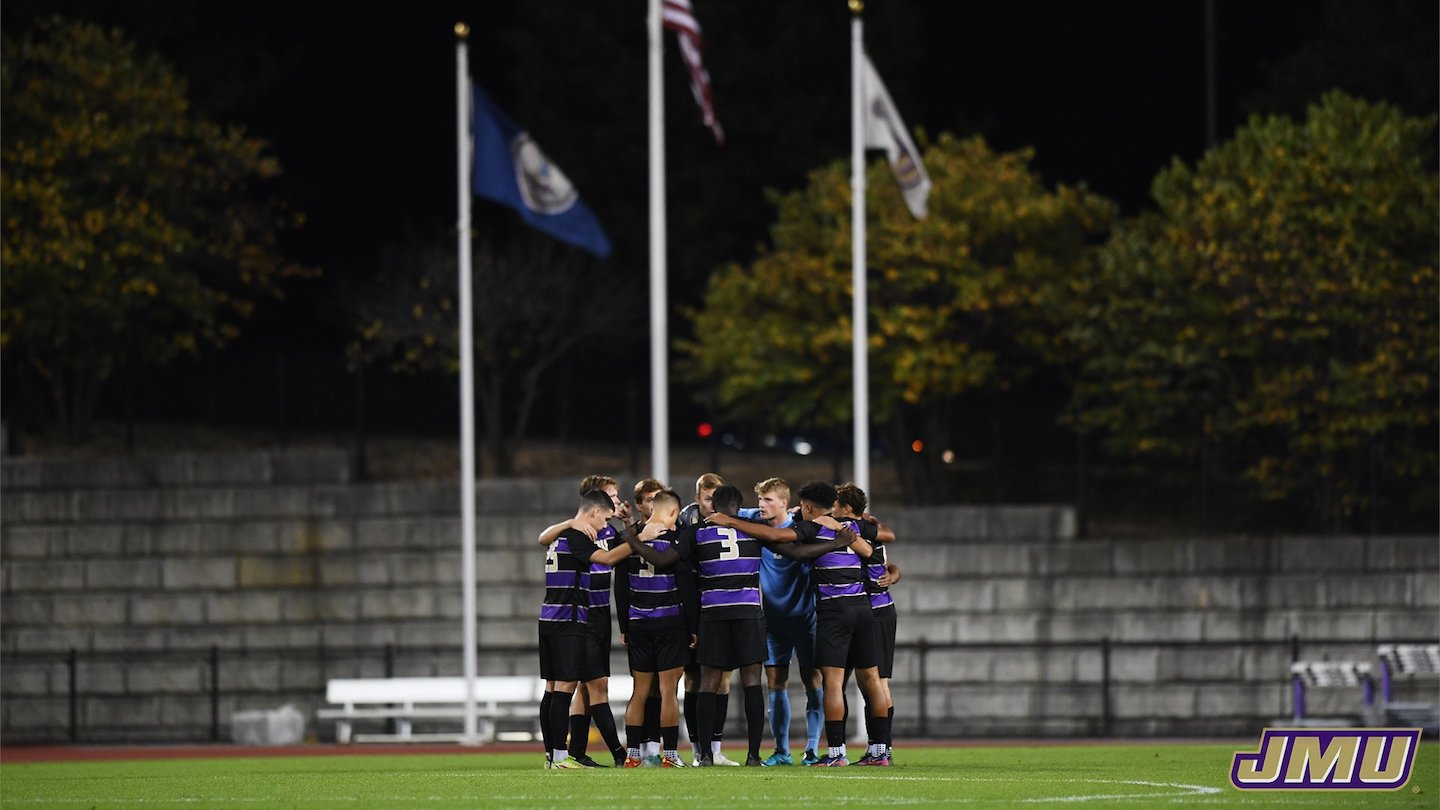 HARRISONBURG, Va. – For the second time in the last three seasons, the James Madison University men's soccer team will welcome a nationally-ranked class to Harrisonburg, head coach Paul Zazenski announced.
Ranked as high as 35th in the country by TopDrawerSoccer, the 2022 class features a pair of defenders, midfielders, forwards and goalkeepers for a total of eight incoming student-athletes.
"Our 2022 recruiting class is a mix of domestic and international players of various levels," said Zazenski. "Our staff of Charlie Hubbard and Nick Melville have done an excellent job to find quality players, as well as people. We will need this class to be impactful as we transition into the Sun Belt Conference and we believe these players possess the abilities and the character traits to do so. This class is loaded with talent and potential and we can't wait to get started with them come August!"
Cameron Arnold
Position: Forward
Height: 6-0
Weight: 180
Hometown/Club: Nettetal, North-Rhine-Westphalia, Germany/U19 Bundesliga, Borussian Monchengladbach/B category of Germany national team
Coach Zazenski's Thoughts: Cameron is a goal scorer coming from one of the highest levels of youth soccer in the world, the youth Bundesliga in Germany. He has all the physical, technical and tactical tools to be a high-level college soccer player from day one. He led his U17 Monchengladbach team in goals and has been a mainstay at the club for years. What stood out to us the most about Cameron in the recruiting process is just how connected he is to what we are building here at JMU. He is the perfect fit for our program and we can't wait to get him on campus.
Kevin Larsson
Position: Midfield
Height: 5-9
Hometown: Helsinki, Uusimaa, Finland
Coach Zazenski's Thoughts: Kevin is one of the highest level international players we have recruited to JMU in recent memory. He has represented his country of Finland on the national team in almost every age group and has played in some extremely pressure filled games during that time. His club level is elite and there is no doubt having these experiences will help his transition to the college game. Kevin can play central or wide and is dynamic in nature. The future is bright with Kevin in a JMU uniform."
Dylan Walsh
Position: Defense
Height: 5-10
Weight: 160
Hometown/Club: Arlington, Mass./New England Revolution Academy
Coach Zazenski's Thoughts: Dylan was captain for the MLS NEXT U19 New England Revolution, who just recently won the MLS NEXT Championship this summer. He is a reliable and consistent player in every way, can play multiple roles and is very calm in every situation. Dylan reads the game very well and has an excellent positional sense. There is no doubt Dylan is the type of player we are looking for here at JMU both now and in the future.
Gavin Page
Position: Midfield
Height: 5-6
Weight: 130
Hometown/Club: Chesapeake, Va./BEACH FC
Coach Zazenski's Thoughts: Gavin is a Virginia based player playing at a high level with BEACH FC. He is an explosive wide player who likes to drive at defenders at every turn and is creative and effective in the final third. We will look for Gavin to provide us with energy and depth in the attack. There is no ceiling to Gavin's potential and we are confident he will make an impact along the way.
Troy Matingou
Position: Defense
Height: 6-4
Weight: 200
Hometown/Club: Chantilly, Va./DC United/Commonwealth Cardinals
Coach Zazenski's Thoughts: Troy is a very athletic and aggressive defender who played at a very high youth level. He has had experience in DC United's academy as well as with Loudoun United. Troy will add a physical presence to any backline and we are pleased to have Troy represent JMU both on and off the field."
Jack Doogue
Position: Goalkeeper
Height: 5-11
Weight: 190
Hometown/Club: Weymouth, Mass./Boston Bolts Academy
Coach Zazenski's Thoughts: Jack will add depth to our goalkeeping unit with his workman-like attitude and toughness. His best attributes are his ability to make reaction saves and be fearless in net. He is a player that will no doubt develop each year within the program. He has a professional approach to everything he does and is an excellent fit for the culture we have created at JMU."
Drew Johnson
Position: Forward
Height: 6-1
Weight: 155
Hometown/Club: Bozeman, Mon./Montana Surf
Coach Zazenski's Thoughts: Drew is a player who we saw play at our JMU ID clinics and he impressed us instantly with his athletic ability in wide spaces. He made his way to camp from the state of Montana, in which he had a fantastic high school and club career. We feel Drew has a great deal of upside in his game and are looking forward to helping him progress as a player every step of the way.
Alden Sweeney
Position: Goalkeeper
Height: 6-2
Weight: 180
Hometown/Club: Manakin Sabot, Va./FC Richmond
Coach Zazenski's Thoughts: Alden came to JMU last spring and really surprised us with his level of play. His transition from youth to college soccer was seamless and he added a lot to an already good goalkeeping group. Alden is a Virginia product who came to us from the Richmond area filled with high quality soccer. He has already made great strides with our team and we are glad he picked JMU.