University of Louisville unveils top-25 ranked men's soccer recruiting class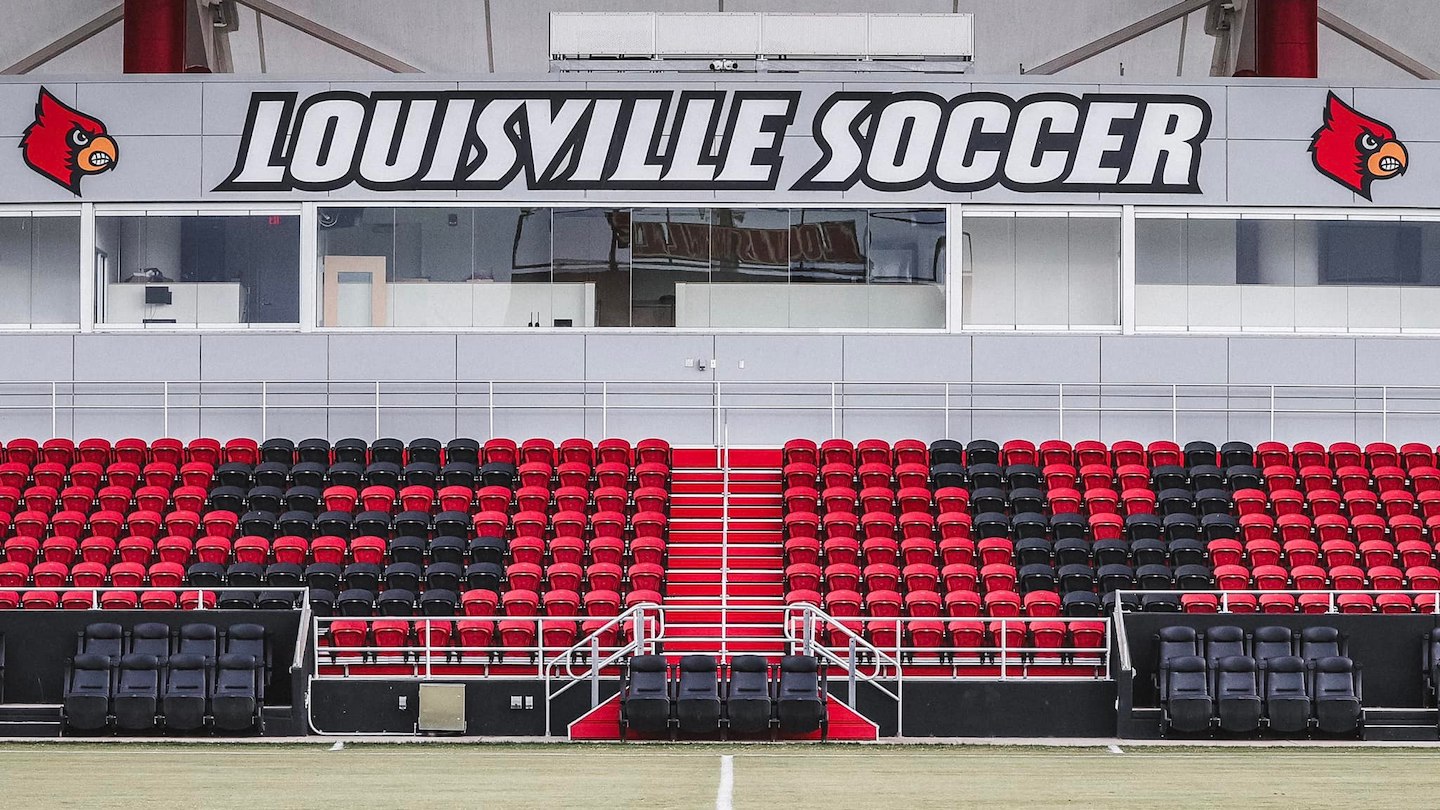 LOUISVILLE, Ky. – Head coach John Michael Hayden and the University of Louisville men's soccer program have finalized their 2022 recruiting class.
The Cardinals will add nine student-athletes to roster for the upcoming fall season in a class that is once again ranked among the top 25 by TopDrawerSoccer.
"This will now be the third recruiting class since I stepped into the role of Head Coach, and it again promises to be another talented mix," Hayden said. "Throughout this process we have sought to improve our roster by adding not only players that fit our playing style, but those whose character meet that of our own. They are each respectful, humble, and full of ambition, which for us make for a great teammate and member of this program. I am thrilled that they will be joining us and anxious to begin fully integrating them into our team.
"I would be remiss not to mention the quality work my coaching staff has done in helping recruit these young men. They work tirelessly in their efforts and the roster we have today is a testament to their own desire to bring the best players to Louisville."
Name: Damien Barker John
Hometown: Queens, NY
Club: Queensboro FC
Position: Forward
Bio: Damien plays his club soccer for Queensboro FC, where they were recently won the UPSL Northeast Premier championship. Additionally, Queensboro won the 2020 USL Academy Cup championship, where Barker John was the leading scorer. Before his time with Queensboro, Barker John spent time with both Met Oval and New York City Football Club (NYCFC) in the MLS Next Academy league.
Name: David Boccuzzo
Hometown: Orlando, FL
Club: Orlando City
Position: Midfielder
Bio: Ranked as the #132 player nationally in the 2022 class by Top Drawer Soccer. Currently on an academy contract with Orlando City II in the MLS Next Pro. He has started in 10 games during the 2022 MLS Next Pro season, logging over 800 minutes. In 2021, Boccuzzo captained the Orlando City U17 side to an MLS Next championship in Frisco, TX. Boccuzzo was also recently invited into the USYNT Regional ID camp in Tampa, FL.
Name: Quinton Elliot
Hometown: Charleston, WV
Club: Columbus Crew
Position: Midfielder
Bio: Ranked as the #170 player nationally in the 2022 class by Top Drawer Soccer. Elliot has been a member of the Columbus Crew academy since 2017, playing predominately with the U17 & U19 sides. Most recently, Elliot has made 7 appearances for Columbus Crew II in MLS Next Pro.
Name: Filip Fredhall
Hometown: Asker, Norway
Club: Asker Fotball
Position: Midfielder
Bio: Filip is a regular starter for Asker Fotball, one of the top teams in the PostNord Ligaen league in Norway.  He has been selected multiple times to play for Oslo's regional team (the top regional team in Norway).
Name: Konstantinos Georgallides
Hometown: Henderson, KY
Club: Anorthosis Famagusta (Cyprus)
Position: Forward
Bio: Georgallides was born in Henderson KY, has spent the majority of his life in Cyprus. On an international level, Georgallides has represented Cyprus youth national teams from U14-U19, including starting all 3 matches in the 2018 UEFA European U-17 Championship qualifiers. Georgallides was awarded the trophy of the Best Player of Cyprus of the 2002 age group. He was top scorer in the Cypriot Youth League for 5 years (U14-U19), and top scorer of the Cyprus Youth National Team from U15-U17.
Name: Marcus Jorgensen
Hometown: Viborg, Denmark
Club: Kjellerup IF
Position: Defender
Bio: Currently playing for Kjellerup IF in the Denmark Series League.  Prior to that he spent his youth career playing for Viborg FF whose first team plays in the Danish Superliga.
Name: Sammy Murphy
Hometown: Prospect, KY
Club: Louisville City FC
Position: Midfielder
Bio: A Louisville native, Murphy was recently named 2021 Kentucky 1st Team All-State. As the leading goal scorer, Murphy helped lead North Oldham to a 16-1-2 record, before falling in the KHSAA quarterfinals. Murphy competes with the Louisville City U19 ECNL team, where they are currently undefeated and top the Ohio Valley Conference.
Name: Alex Svetanoff
Hometown: Crown Pointe, IN
Club: Indy Eleven
Position: Goalkeeper
Bio: Ranked as the #184 player nationally in the 2021 class by Top Drawer Soccer, Sventanoff is currently in a gap year. Alex signed an academy contact with Indy Eleven in 2020 and has been a member of the USL Championship side for the past 3 years. Alex also plays for the Indiana Fire Academy, where they recently won the 2021 USL Academy Playoffs in Tampa, FL. Sventanoff was named the Golden Gloves winner during the tournament.
Name: Ryan Troutman
Hometown: Louisville, KY
Club: University of Kentucky
Position: Goalkeeper
Bio: A Louisville native, Troutman is a transfer from the University of Kentucky, where he has appeared in 13 matches over the past two seasons, helping his team advance to the third round of the NCAA Tournament in both 2020 & 2021. Troutman spent his youth in Louisville, playing for Javannon SC. He was named to both the 2020 & 2021 SEC Fall Academic Honor Roll.