Butler University welcomes six class of 2022 women's soccer recruits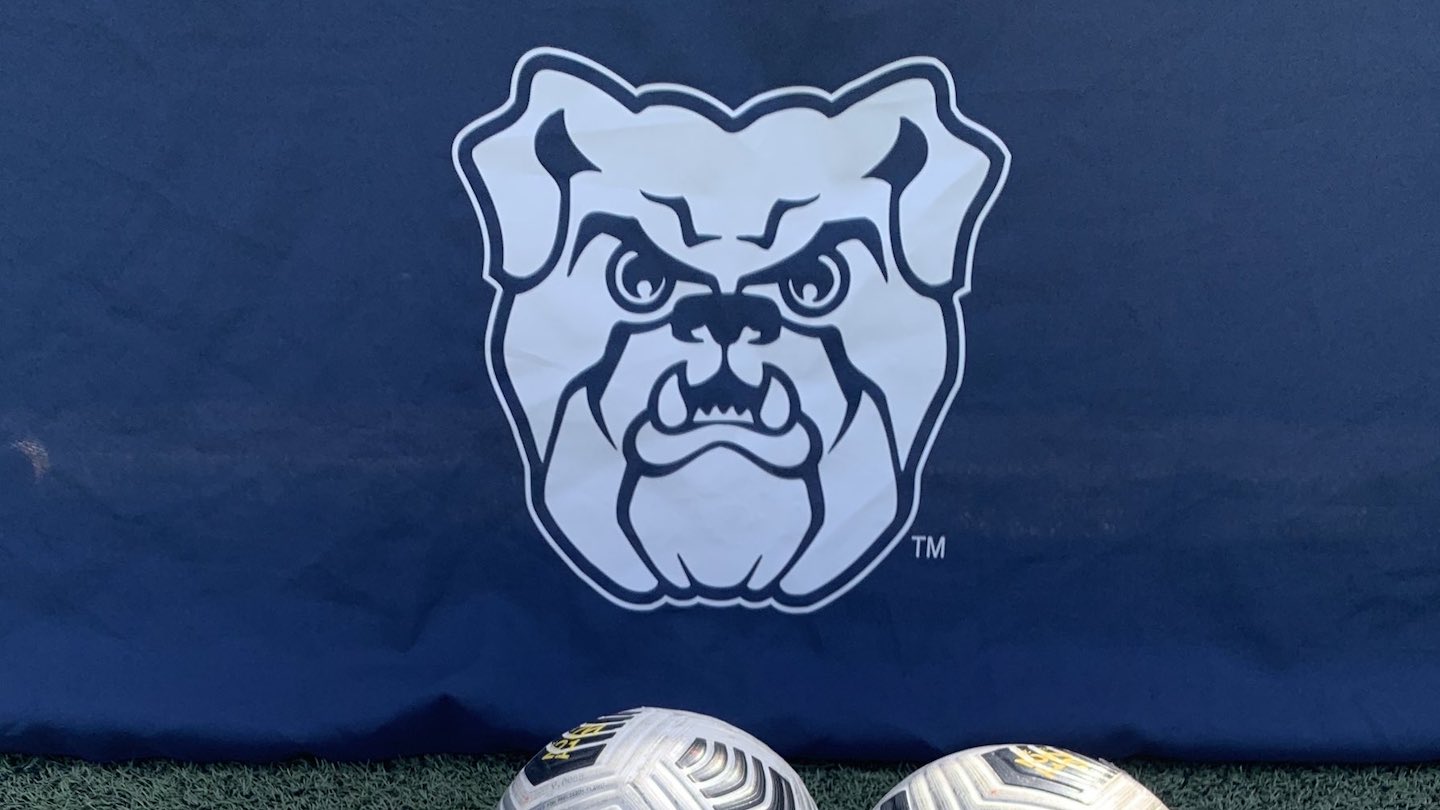 Butler University women's soccer co-head coaches Tari St. John and Rob Alman have announced the anticipated arrival of a talented freshmen class as six standouts will join the program for the upcoming fall season.
Incoming Bulldogs
Amelie Darey, Epsom, Surrey, England
Sydney Longo, Macomb, Michigan
Addie Marshall, Franklin Indiana
Daphne Murray, Chicago, Illinois
Emily O'Malley, Chesterfield, Michigan
Talia Sommer, Tel Aviv, Israel
Coaches St. John and Alman on the newest members of the squad:
"We can't wait to have these six ladies begin with us this Fall. This class is loaded with technical ability and quality on the ball, bravery in possession, game intelligence and fierce competitive spirit. These traits have made Butler Women's Soccer what it is today and our newest Dawgs will be ready to compete for championships immediately."
 "Off the field, we believe that once again we have hit the jackpot! All six ladies are outstanding students with incredible academic pedigree, and are high class characters that believe in and are fully aligned with our team principles. We couldn't be more excited to welcome them in to our culture and our community and we know they will represent Butler University to an exemplary standard in the years ahead."
The newcomers join a Butler side that finished the 2021 season with an overall record of 15-5-1, advanced to the semi-final of the BIG EAST Tournament, and secured an at-large bid for the program's third appearance in the NCAA Tournament.

Amelie Darey
Epsom, Surrey, England/Blenheim, 5-7, MF / D
Darey played her club soccer for Chelsea FC in addition to serving as captain for seven years with her school team. During this time, Darey helped lead her team through an unbeaten streak of 53 games, winning two national championships (2018, 2019) and a Surrey Cup Championship (2019) along the way. In 2022, the side again qualified for the ongoing National Cup and Surrey Cup finals. Darey has also participated in multiple England Youth National Team Camps.
On choosing Butler: "I felt it was the university that could help me achieve both my football and academic goals with an excellent pathway for both."
Darey plans to major in Business – Marketing.

Sydney Longo
Macomb, Mich./L'anse Cruese North, 5-4, MF
Longo played for Michigan Nationals which was the 2021 Girls Academy National Champion.
At L'anse Cruese North High School she was named valedictorian, served on the Student Council Executive Board, and was a member of the National Honor Society. Longo did not play High School soccer due to her club soccer commitments with Nationals GA.
On choosing Butler: "I chose Butler University because I know it is the perfect environment for me, both athletically and academically. I know I will be challenged but also will always feel supported and at home."
Longo plans to major in Biology.

Addie Marshall
Franklin, Ind./Franklin, 6-0, GK
Marshall played for FC Pride ECNL, reaching the 2019 ECNL Final Four and the 2021 ECNL Champions League National Finals.
At Franklin Community High School, the two-year captain received First Team All-District, All-Mid-State Conference, and All-Johnson County honors, as well as team MVP recognition. She was Academic All-State for two years and was a member of the National Honor Society, Spanish National Honor Society, and the Athletic Leadership Council. She was also a S.A.G.E. Award winner.
On choosing Butler: "I chose Butler University for its high academic reputation, unique internship opportunities, and top-tier soccer program. The coaching staff has built a championship-winning program and develops their players on and off the field."
Marshall plans to major in International Business.

Daphne Murray
Chicago, Ill./Whitney M. Young Magnet, 5-6,  F / WM
Murray played for Eclipse Select Soccer Club, helping to lead her team to the ECNL Champions League National Playoffs and the USL Super Y National Finals.
At Whitney M. Young Magnet High School, she played one year of soccer and also competed on the track and cross-country teams, winning both city and regional championships. She was a member of the National Honor Society and was a National Student Leadership Conference nominee, earning recognition on the Academic Honor Roll and as a Principal Scholar.
On choosing Butler: "I chose Butler because of the combination of high-level soccer and great academics. I fell in love with the school and players/coaches on my visit and couldn't imagine going anywhere else!"
Murray plans to major in Psychology/Sociology.

Emily O'Malley
Chesterfield, Mich./L'anse Cruese North, 5-9, M / F
O'Malley played for Michigan Nationals which was the 2021 Girls Academy National Champion. She also won the USYSA National Championship three times (2015, 2016, 2017) prior to the GA League forming.
At L'anse Cruese North High School, she was named valedictorian and was a member of the National Honor Society and Student Council, receiving honor roll recognition multiple times. She did not play high school soccer due to club commitments with Nationals GA. O'Malley is the younger sister of current Butler Soccer standout, Caitlin O'Malley.
On choosing Butler: "I chose Butler because of the elite academic and athletic opportunities. I love that the classes are small and that the professor will know me by name. The coaching staff's bond with the players made it feel more like a family than just a team."
O'Malley plans to major in Engineering.

Talia Sommer
Tel Aviv, Israel/Hebrew Gymnasium Herzelia, 5-7, M
Sommer played for ASA Tel Aviv where she helped her team win the Israeli Women's Premier League Championship and the National Cup. She has six caps with Israel National Team with three starts during World Cup qualification matches.  She was also recognized as Rookie of the Year in Israel's Premier League (2018-2019).
At The Hebrew Gymnasium Herzelia, she led her team to the Israeli High School Cup while, in the classroom, finishing all semesters with the highest honors.
On choosing Butler: "As an international, finding a university is more than just that. When you move across the world, it needs to be to a place that feels like home. During my official visit, and throughout my entire communication with the coaching staff, Butler gave me this feeling. Home is a place to feel like yourself and grow. I believe this outstanding program will allow me to meet the best people and become the best version of myself, academically and athletically. "
Sommer plans to major in Physics and Neuroscience.