Butler University welcomes six men's soccer recruits ahead of 2022 season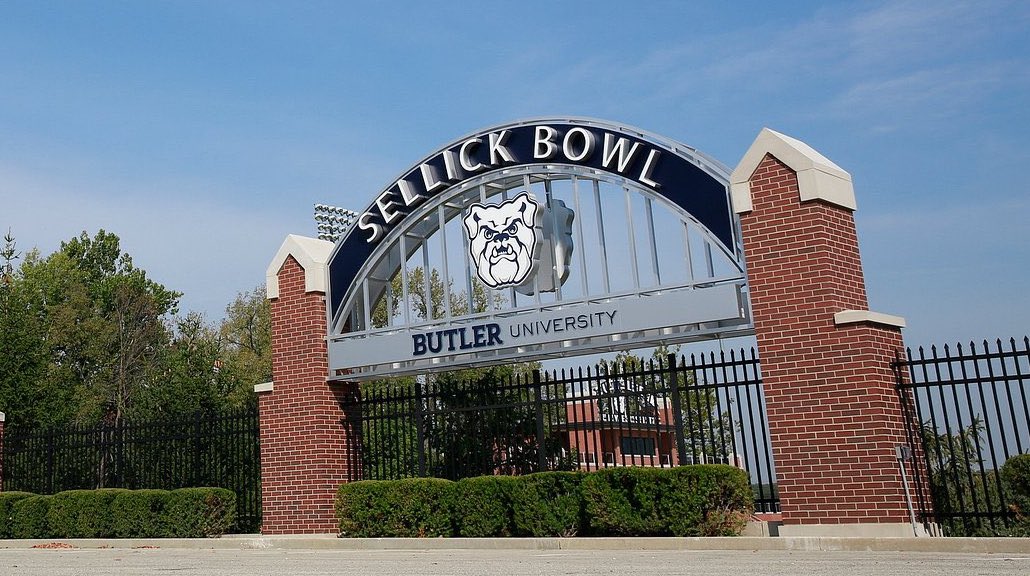 Head Coach Paul Snape and his staff have announced the anticipated arrival of six newcomers who will join the Butler University men's soccer program for the upcoming fall season.
Two of the talented freshmen are high school graduates from the United States, while the other four are products of football clubs in Europe.
"We are all very excited about the incoming freshmen class!" said Snape. "We have carefully identified the positions within the team that needed strengthening, as well the need to create depth and balance. These six new players possess an abundance of talent, energy, experience, ambition and drive. We look forward to seeing them integrate with our returning players!"
The newcomers join a Butler side that posted three wins over ranked opponents in 2021, eventually finishing 5-4-1 in the BIG EAST Conference and advancing to the semifinal round of the postseason conference tournament.
See below for a look at each of the incoming recruits. To view Butler's full 2022 roster, click here.
Incoming Bulldogs
Palmer Ault, Noblesville, Indiana
Lou-Kent Bosc, Nogent-sur-Marne, France
Jacob Jansen, Cologne, Germany
Joost de Schutter, Geldrop, Noord Brabant, Netherlands
Peter Tolkin, Chatham, N.J.
Vygo Verkooijen, Dongen, Noord Brabant, Netherlands
_____

Palmer Ault
Noblesville, Ind./Noblesville, 5′-10″, 155 lbs., Str/M
A four-year varsity starter at Noblesville, Ault appeared in 73 matches during his high school career, with his teams posting a 62-11-5 overall record. He racked up a school-record 173 points on 67 goals and 39 assists, shooting .453 on 148 total shots, leading his team to a 2021-22 IHSAA Class 3A state championship along with two conference championships. The three-time All-State First Team selection was chosen as the 2021 Indiana Soccer Coaches Association State Player of the Year – Mr. Soccer 2021 – and was twice voted to the United Soccer Coaches All-America Team. In addition to his interscholastic accolades, Ault's club-playing experience includes Indy 11 USL Academy, Indiana Fire MLS Next U19's, and Indy Premier.
On choosing Butler: "I always went to youth camps and Butler games as a kid. The culture and atmosphere are something that I always strived to be a part of. Great academics and coaching staff are other reasons why I chose Butler."
Ault plans to major in Marketing.
_____

Lou-Kent Bosc
Nogent-sur-Marne, France/Paris Saint-Germain, 5′-11″, 145 lbs., D
Bosc played for Teloché, Créteil, and Paris Saint-Germain. He was recognized as "Best Player" in tournaments with Créteil and was selected "Best Defender" in a tournament with PSG. His team reached the semifinal of the U17 French Championships. His high school academic recognition included a Baccalaureate with honors.
On choosing Butler: "Butler University is the best place to pursue both my soccer career and my academic career."
_____

Jacob Jansen
Cologne, Germany/Hildegard-von-Bingen Gymnasium, 6′-0″, 180 lbs., Str
His club team, Fc Köln, was the 2018-19 German U17 Bundesliga champion and the 2019-20 U19 Bundesliga West champion.
On choosing Butler: "I chose Butler University because the Butler soccer team has a lot of potential. The university gives me the opportunity to develop my athletic and academic skills."
_____

Joost de Schutter
Geldrop, Netherlands/Sint-Joriscollege, 5'9″, 165 lbs., M
De Schutter has played for SV Houten and PSV Eindhoven and has represented his country in 19 matches (2016-2017 U15 – 6 matches, 2018-2019 U17 – 11 matches, 2019-2020 U18 – 2 matches). His 2019 U17 team was crowned European Champion.
On choosing Butler: "I chose Butler University because it has an ambitious soccer program and a good business school that fits with my preferences."
_____

Peter Tolkin
Chatham, N.J./Chatham, 6′-3″, 180 lbs., D
A three-year varsity starter at Chatham High School, Tolkin was a two-time all-state selection and a three-time all-county and all-conference honoree. On his team, he was captain and MVP his final two seasons. He tallied two goals and four assists during his high school career and was listed on the honor roll on four occasions. Tolkin's STA Morris United club teams were ECNL national finalists, five-time State Cup winners, ECNL league winners, and three-time US Club Soccer finalists.
On choosing Butler: "It has big-time sports but feels homey and warm. The academics offered, and coaching staff, make me feel comfortable."
Tolkin plans to major in Business.
_____

Vygo Verkooijen
Dongen, Noord Brabant, Netherlands/Rodenborch College, 6′-0″, 167 lbs., D
Verkooijen has often been a captain on his club teams which have included VV Dongen, Willem2/RKC, and FC Den Bosch. His teams have competed in and won several international tournaments with opponents such as Everton, Dortmund, and various premier Dutch sides. He graduated high school at the highest level of the Netherlands (VWO).
On choosing Butler: "I chose Butler because, during his visit, Coach Paul Snape convinced me how to develop myself here as a player, student and person. This appealed to me."