Mount St. Mary's women's soccer announces 15-player signing class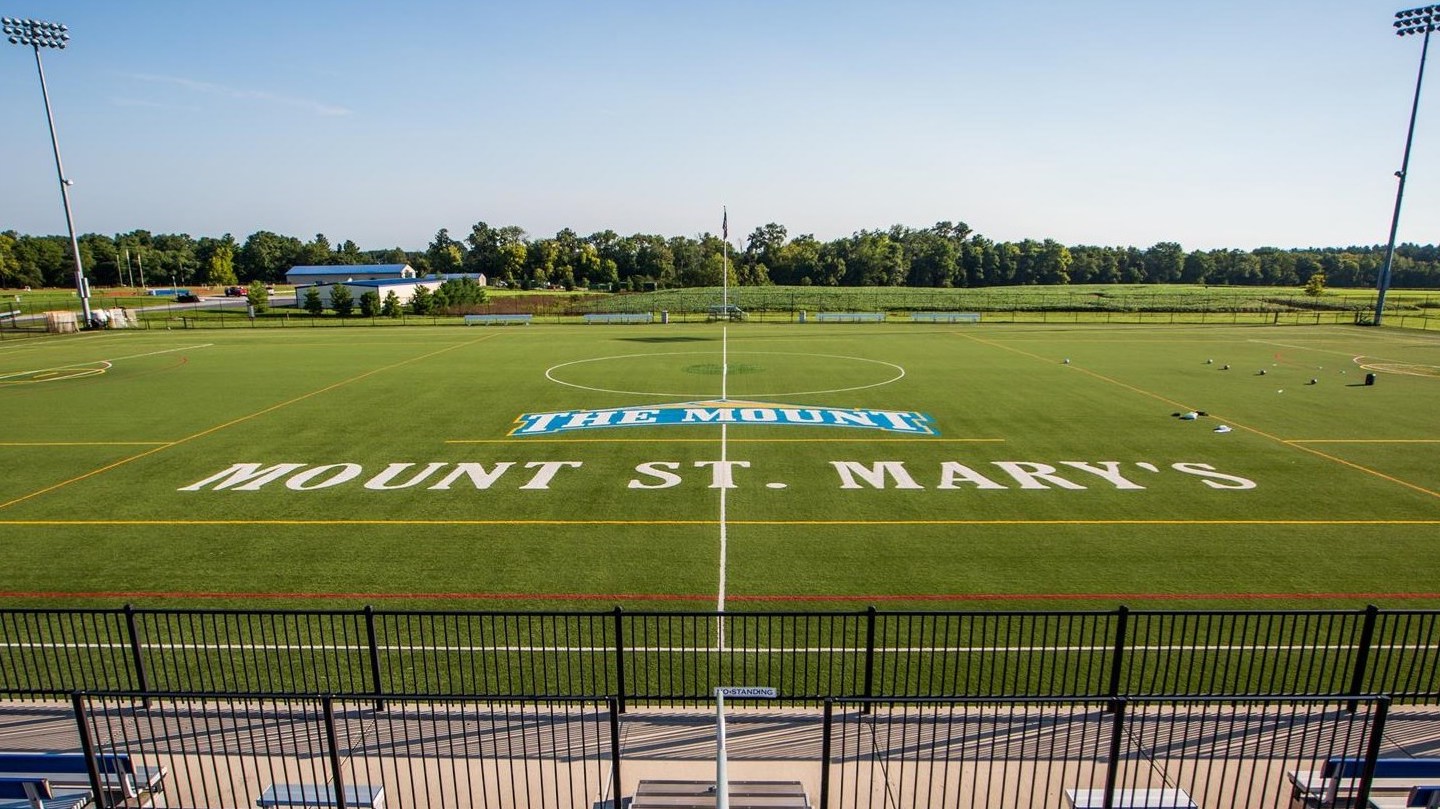 Emmitsburg, Md. – Mount St. Mary's women's soccer head coach Melissa Sherwood has announced her recruiting class for this season.
Sherwood was hired to lead the Mount's women's soccer program in January and this is her first recruiting class. This year's class includes 15 players, comprised of 10 freshmen and five transfers.
"I am excited to welcome this diverse group of young women to the Mount and our women's soccer program," said Sherwood.  "They offer a range of qualities, all with strong club foundations, including many from ECNL affiliated teams. They possess a nice blend of youth (with 10 freshmen) and experience (with five transfers) which will marry well with the characteristics of our returning roster. Geographically, the majority of the class are from in-state or certainly local to the region which I think is a reflection of the academic and athletic reputation of Mount St. Mary's in this area.  With preseason right around the corner, I am enthused to get everyone on the field and start to build what we are going to represent as Mount St. Mary's women's soccer this season!"
Mount St. Mary's opens the 2022 season at home against Western Carolina on Thursday, August 18, at 7:00 p.m.
2022 Mount St. Mary's Women's Soccer Recruiting Class
Amani Green
5-6, Freshman, Defense, Baltimore, Md., Roland Park
Pipeline ECNL
Led her team in goals and assists all four seasons in high school…Named All-Conference in both 2021 and 2-22 while also earning all-conference honors in track…A three-time honor roll student…Played three varsity sports.
Gianna Johnson
5-5, Freshman, Forward, Columbia, Md., Wilde Lake
Baltimore Armour GA
Named All-County in 2018, 2019, 2020 and 2021…Named to Wilde Lake's All-Decade team…Helped lead team to state finals in 2019…Was top three in the county in points in freshman and sophomore season.
Maevyn Jones
5-6, Graduate Student, Forward, Lorton, Va., Hayfield Secondary, Radford
Appeared in 65 games with seven starts in her career at Radford…Finished career with nine goals and four assists…As a senior, tallied five goals while adding an assist for 11 points…Scored four times as a junior.
Maddie MacDonald
5-4, Freshman, Midfield, Lincoln University, Pa., Avon Grove
FC Delco ECNL
Two-time First Team All-Conference selection…Named Second Team All-Conference in 2019…First Team All-Area in 2020 and 2021…Honorable Mention All-Area in 2019…Helped lead team to League title 2021 and spots in the district quarterfinals in 2020 and 2021…Finished career with 45 goals and assists.
Alex Martinez
5-4, Graduate Student, Forward/Midfield, Baltimore, Md., Maryvale Prep, Saint Francis U
Appeared in 30 games with 20 starts in her career at Saint Francis U…Tallied a goal and three assists in her career at Saint Francis U…Last season, recorded a pair of assists, including one on the game-winning goal against Robert Morris.
Nathalie Mejia
5-4, Junior, Midfield, Silver Spring, Md., Northwood, Montgomery CC
Had four goals and six assists for 14 points while starting all 13 games for Montgomery Community College last season…Scored twice in win over Hagerstown…Had two assists in a game on two occasions.
Sarah Miscevich
5-5, Freshman, Midfield, Middletown, Pa., Middletown Area
Keystone FC
A team captain her senior year…Named First Team All-Star in both 2020 and 2021…Sophomore season, was named Second Team All-Star.
Emma Murray
5-10, Freshman, Goalkeeper, Severna Park, Md., Archbishop Spalding
Bethesda ECNL
Helped lead Archbishop Spalding to spot in IAAM finals in 2021.
Luisangely Navas
5-2, Sophomore, Forward/Midfield, Lanham, Md., Elizabeth Seton, Montgomery CC
Bethesda Fury ECNL
Recorded 16 goals and one assists as a freshman for Montgomery Community College…Named to the NJCAA Division I All-America Team…Scored the game-winning goal in overtime in the Region 20 Championship game against Harford, bringing the Raptors their first Region title since 2016 and the third in program history…In addition to her All-America Team selection, was named to the First Team All-Region 20 team and the First Team Region 20 Playoff team…Honored as the Region 20 Student-Athlete of the Month for September and as the MDJUCO Student-Athlete of the Month for October.
Gabby Rodriguez
5-2, Fr., Waldorf, Md./North Point
Villarreal Virginia Academy
Play club soccer for Villarreal Virginia Academy.
Mackenzie Shores
5-4, Freshman, Defense, Purcellville, Va., Woodgrove
Loudon SC
A team captain as a senior in 2021…Helped lead team to key playoff win.
Taylor Simmons
5-7, Freshman, Midfield/Forward, Leesburg, Va., Loudoun County
Loudoun SC
Helped lead club team to ECNL National Championship…Helped high school to state finals in 2019…First Team All-District and All-Region in 2022…A team captain, named Honorable Mention All-Met…Was team's MVP as a senior.
Jasmine Sorrell
5-7, Freshman, Defense, Waldorf, Md., North Point
Maryland Elite SC
Helped lead team to undefeated season in 2021-22…Won the SMAC Championship in 2019-20…Advanced to the second round of the 4A playoffs.
Meghan Waninger
5-4, Graduate Student, Defender, Marlton, N.J., Cherokee, Wofford
Started 63 of 65 career games for Wofford on defense…As a senior, started all 19 games while playing 1,569 minutes.
Nicole Wilson
5-4, Freshman, Forward/Midfield, Annandale, N.J., North Hunterdon
PDA ECNL
Named First Team All-Conference three times…A team captain in 2021…Earned Third Team All-State honors in 202…Finished career with 33 goals and 22 assists…Helped team to second place in league in 2019 and 2021.