Dayton men's soccer announces 10-player signing class ahead of 2022 season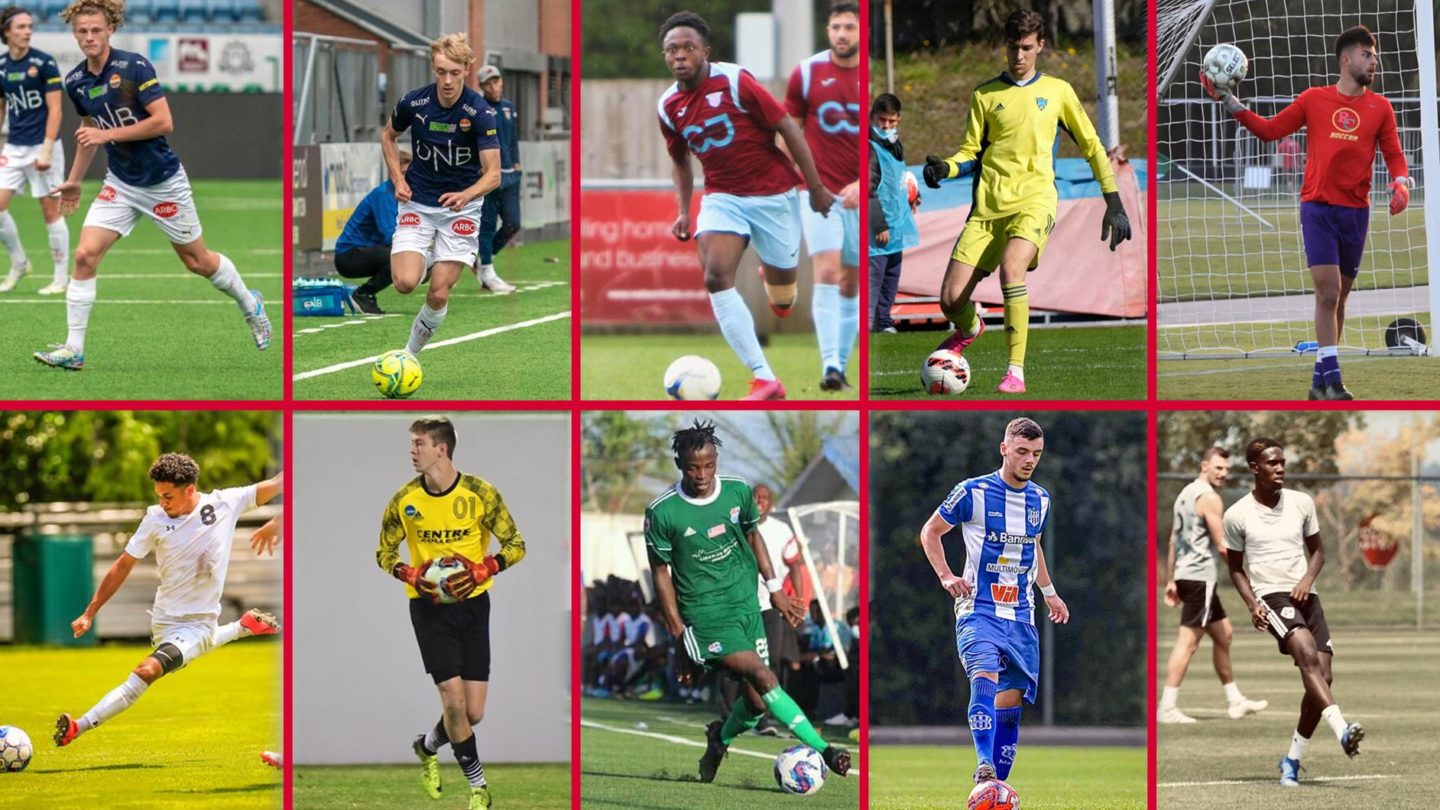 DAYTON – The University of Dayton men's soccer team and head coach Dennis Currier have announced the 2022 signing class for the upcoming campaign.
"We are looking forward to kicking off the new season," said Currier. "After winning the conference championship in the Spring of 2021, we felt we did not meet the expectations we had during this past Fall season.  This recruiting class will hopefully give us added depth in several positions and get us back into the hunt for another championship run. On paper, we added a talented group so it will now come down to the adjustment and integration into our team dynamic to determine how successful the new class will be."
The following student-athletes have committed to joining the Flyers:
Casper Svendby – Defender – 5-10 – Drammen, Norway
Svendby joins former Flyer Jonas Fjeldberg as a native of Norway and comes to Dayton after graduating from Drammen Videregaende Skole in his hometown of Drammen. There he played eight seasons from 2014-22 as a defender. Svendby appared for the Strømsgodset first team in a Norwegian Cup match and was on the bench for several matches in the top division in Norway while featuring regularly for the reserves and under 19s.
Gabriel Kringen – Forward – 6-1 – Drammen, Norway
Kringen is 6-1 forward also from Norway and joins his fellow countryman Svendby for the fall season. He played with the Strømsgodset club also featuring regularly in the reserves and under 19s. Gabriel has represented his country at the youth level being a part of multiple Youth National Team camps. Kringen will bring depth to the forward line this season.
Basit Umar – Midfielder – 5-8 – Kumasi, Ghana
Umar continues the Ghanaian pipeline of Flyers from the Right to Dream Academy joining former teammates Seth Antwi and Romeo Yao (and recent graduate, Kingsford Adjei). Basit brings experience and drive to the Dayton midfield. He played at the prestigious Ghana academic institution from the age of 10 and brings vast international experience with training stints at Manchester City and FC Nordsjaelland, among others.
Dario Caetano – Goalkeeper – 6-3 – Famalicão, Portugal
Caetano comes to UD from the Instituto Politécnico Leiria in Portugal and will compete with the goalkeeper group for the starting position. A two-time national champion with Benfica, Caetano attended Escola Secundária D Sancho and played for the Portugal U-19 national team at the youth level. He played for Marinhense in 2021-22, making 12 appearances.
Sep Habibi – Goalkeeper – 6-2 – Aurora, Colo.
Habibi is a 6-2 goalkeeper from Colorado, where he graduated from Grandview High School this past May. He played five years at the academy level with his club team Real Colorado. Habibi helped his team to three straight Frontier League titles, and lettered in basketball at Grandview as well.
Johnathan Martinez – Midfielder – 5-9 – Buford, Ga.
Martinez joins the Flyers after earning All-American honors at Tyler Junior College last season. The Georgia native totaled seven goals and 13 assists over the past two seasons and led Tyler to conference titles both years. He was just as successful in the classroom, earning All-Academic First Team honors with a 3.9 GPA, as well as President List honors.
Hayden Korfhage – Goalkeeper – 6-5 – Louisville, Ky.
Korfhage makes the short trip from Louisville to Dayton as a graduate transfer from Center College. The 6-5 goalkeeper attended Saint Xavier High School where he lettered for two seasons. Korfhage played his club soccer for Falls City as well.
Joseph Melto Quiah – Forward/Midfielder – 5-10 – Montserrado, Liberia
Melto comes to Dayton as a transfer from the University of Liberia. He attended Vision International Christian Academy. Melto earned Male Player of the Year honors and named to the Presidential List twice. He played for Izico at the youth level before featuring in the LFA First Division for LISCR FC and making one appearance for the Liberian Senior National Team in a 2021 Friendly against Egypt. Melto  represented his country of Liberia at the under 17 and under 20 levels prior to his senior debut.
Luiz Caldeira – Defender – 6-0 – Itajai, Brazil
Caldeira is a 6-0 defender out of Brazil and a graduate of Joaquim Ramos High School. He played club for Athletico Paranaense as well as won the Santa Catarina Championship with both Figueriense and Criciuma clubs. Caldeira won the Rio Grande Do Sul Championship with Esportivo prior to that.
Sam Owusu – Forward/Midfielder – 6-2 – Denver, Colo.
Owusu will attend UD this fall after playing at Cal State-Fullerton last year. He appeared in 15 games with 11 starts and ranked second on the team with five goals and 10 points last season. Before that, Owusu earned All-American honors at Salt Lake Community College and attended Aurora Central High School in Colorado.
Dayton is coming off a 2021 fall season in which the Flyers went 6-9-3 and 3-4-1 in Atlantic 10 play. UD earned a spot in the A-10 Championship tournament.