US Youth Soccer CEO Skip Gilbert aims to invigorate ODP through MLS partnership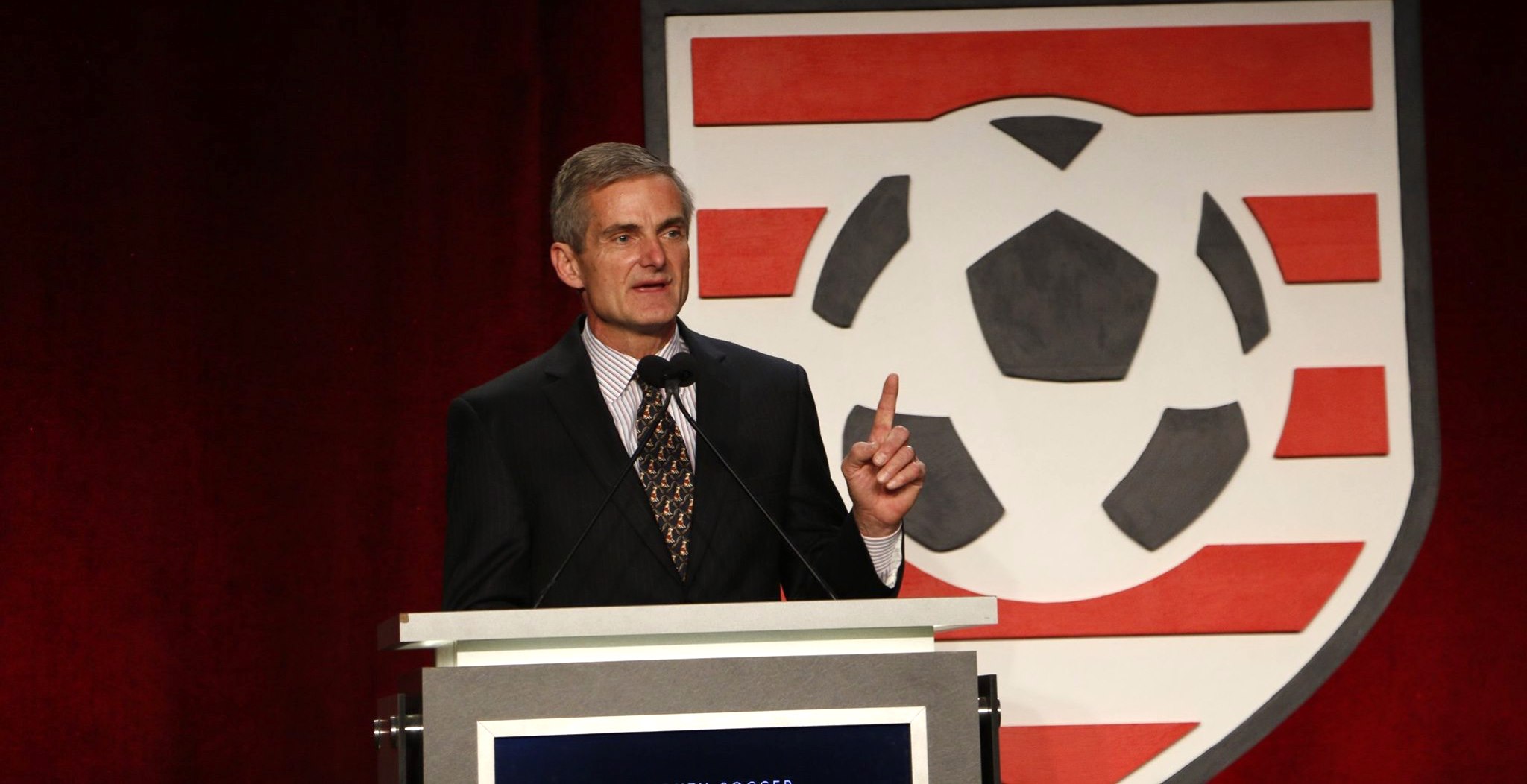 During an appearance on The SoccerWire Podcast this summer, US Youth Soccer CEO Skip Gilbert expressed high hopes for reinvigorating the USYS Olympic Development Program (ODP) through his organization's new partnership with Major League Soccer.
Following the closure of the U.S. Soccer Development Academy in April, MLS went on to announce the launch of a new elite boys' competition platform, and shortly thereafter entered a major national alliance with USYS. That alliance could play a key role in helping MLS, and in turn, U.S. Soccer, cast a wider net when it comes to identifying young talent across the country.
While speaking with SoccerWire analyst Charles Boehm, Gilbert discussed the need for a simplified talent identification pipeline in America. He stated that USYS is looking to pull best practices from several European player development models, while keeping in mind the challenges of scaling for a country as large as the United States:
"Part of the discussion with our friends from Major League Soccer was creating a simplistic pipeline that players can follow," Gilbert said. "It didn't matter where they were coming from, but the reality is that this is a big country. I've already sat in meetings where we've talked about the models in different European countries, and how they've got such great player development pipelines, and that's why they're able to generate the success on the field that they have."
"The difference is when you look at the Netherlands or Germany or other European countries, they're kind of the size of New Jersey, Delaware or Virginia," Gilbert continued. "We're big, and the reality is that we need a pipeline that will be able to identify players from Hawaii to Maine, from Washington to Florida, and everywhere else in between. The discussions with Major League Soccer were, how we can take that franchise [ODP] and make it better? To be more inclusive."
Gilbert added that ODP's structure of State, Regional and National levels – paired with the new connection to MLS – could once again become a key avenue for players to climb through the ranks of the player development system. Players who start out at the base level of recreational or lower-level travel soccer will have a more direct pathway to playing for an MLS academy, and beyond.
"There are some great players in the system now, whether they're playing for us, US Club or AYSO, there's some phenomenal talent out there," Gilbert said. "The question is not only do we need to be able to tap into them, but there's also probably millions of kids who aren't in that pipeline, but who still go out and play. As we develop our pipeline, how are we truly going to make it so that at the state level, all the kids who really should have their hand up can get their hand up, and then how are they going to be recognized from a regional perspective and at the national level?"
In line with the goal of US Youth Soccer's player development partnership with MLS, the organizations are exploring the potential for a grant program which would allow more kids the opportunity to play without having to pay. To hear Gilbert's comments on this topic and much more, listen to the full episode of The SoccerWire Podcast.