South Dakota State women's soccer inks three newcomers for 2022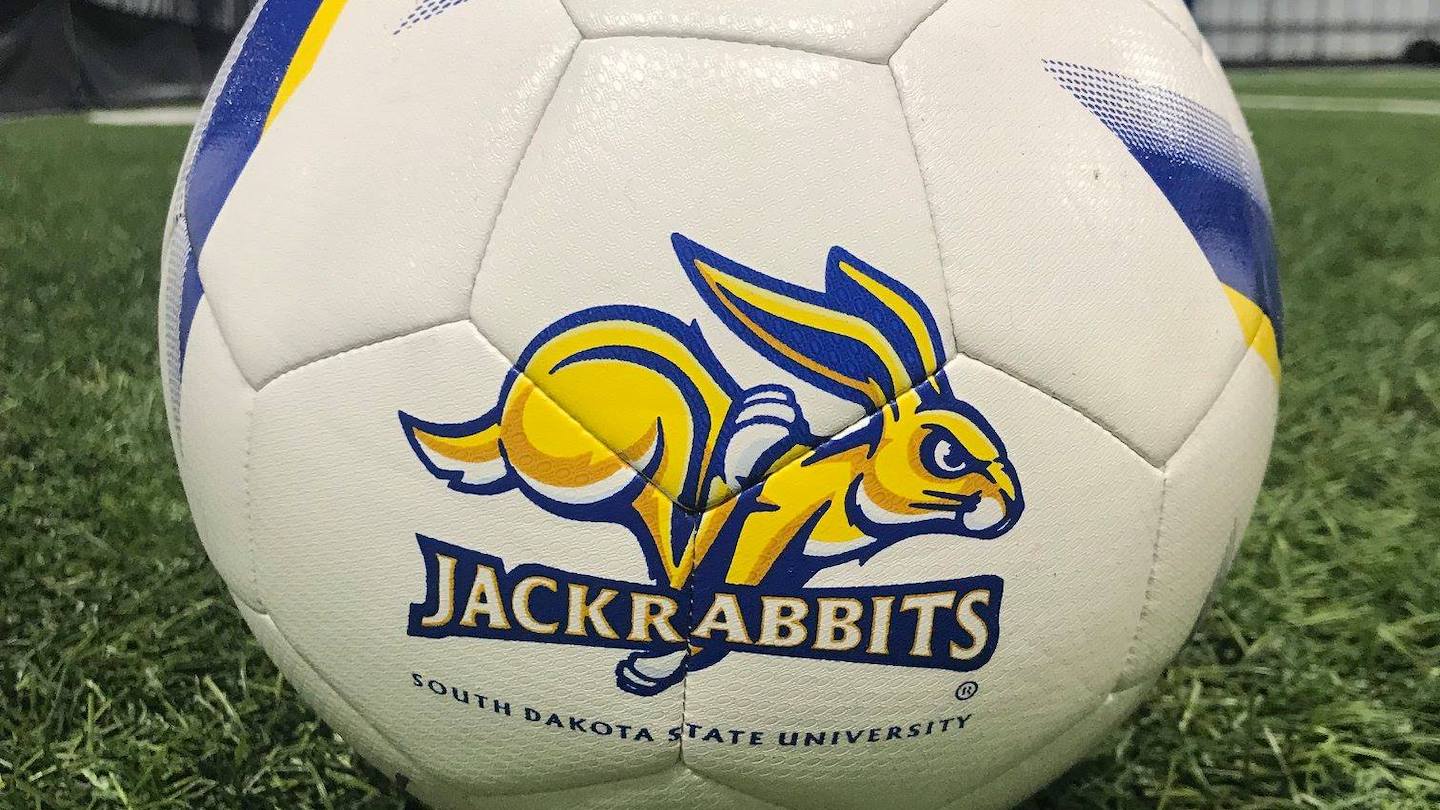 South Dakota State soccer has announced the addition of three players to the roster for the upcoming season.
Coach Brock Thompson has signed Abria Brooker, Alohi Ramos and Maddie Reinebold to the 2022 Jackrabbit squad.
Abria Brooker (5-6, Forward/Midfielder – Santa Rosa, Calif., Santa Rosa Junior College)
Abria Brooker comes to South Dakota State after spending one season at Santa Rosa Junior College in Santa Rosa California, where she scored 24 goals and added 15 assists last fall. The 5-6 forward/midfielder earned Big 8 all-conference honors and was named her team's MVP as a freshman.
In the classroom, Brooker earned the Dean's Highest Honors for her academic accomplishments.
Prior to junior college, Brooker was a three-time team MVP at Montgomery High School in Santa Rosa.
Brooker intends to major in nursing at South Dakota State. The daughter of Katie Brooker and Darrell Brooker and the sister of Eden Brooker, a member of the Jackrabbit soccer team from 2019-21.
Hear from Crystal Chaidez, Abria's junior college coach: "Abria Brooker is a smart, dynamic, confident and dangerous soccer player. She sees the game at the next level. Her true love and passion for soccer shows through when she plays, it's contagious."
Alohi Ramos (5-3, Defender – Pearl City, Hawaii, Kamehameha Schools Kapalama)
Alohi Ramos will join the Jackrabbits from Pearl City, Hawaii. Ramos won two Hawaii high school state championships (2019, 2020) as well as two league championships, also in 2019 and 2020.
The 5-3 defender also plays for the Leahi Soccer Club.
Ramos plans to major in nursing at SDSU. She is the daughter of Jovelyn and Francis Ramento and Chaz Ramos.
Hear from Sara Hashimoto, Alohi's coach: "She may be quiet but she is a warrior and her prayer can move mountains. "
Maddie Reinebold (5-8, Goalkeeper – Castle Rock, Colorado, Castle View High School)
Maddie Reinebold comes to SDSU from Castle Rock, Colorado, where she earned four varsity letters. Reinebold was the No. 1 ranked goalkeeper in the 5A Continental League prior to a season-ending injury in 2021.
During the 2021 high school season, Reinebold recorded 28 saves and gave up just one goal in three games, prior to the injury. She tallied four assists as a goalkeeper during the club season.
Reinebold was also an ECNL pool player in 2021 and spent time training at the Rapids Training Center in 2020. Reinebold's club team, Colorado Rapids, was a State Cup finalist in 2020. She was named the MVP of her high school team in 2019.
In the classroom, Reinebold earned academic all-state honors in 2021. She has been named to the academic honor roll with a 4.0 2018-21 and earned an award for academic excellence from the leadership and global communications academy.
Reinebold is the daughter of Neisha and Kirk Reinebold. She plans to major in exercise science.
Hear from Robert Ryan, Maddie's club coach: "Congratulations to Madison and SDSU on this signing. Madison and I were fortunate enough to observe the Jackrabbits prepare during their winning run to the Summit League Championship, and the culture that Coach Thompson, his staff, and the team shared was evident; pleased that Madison has the opportunity to join such a close group.  And as Madison has proven so many times during her rise through the youth ranks at Colorado Rapids, she will no doubt be a contributor at SDSU on and off the field. She is a gifted goalkeeper – there's no shot Madison can't stop, and when she is between the posts, the positive influence and confidence she conveys to her team is a game-changer."