UCLA midfielder Jillian Martinez transfers to Texas Tech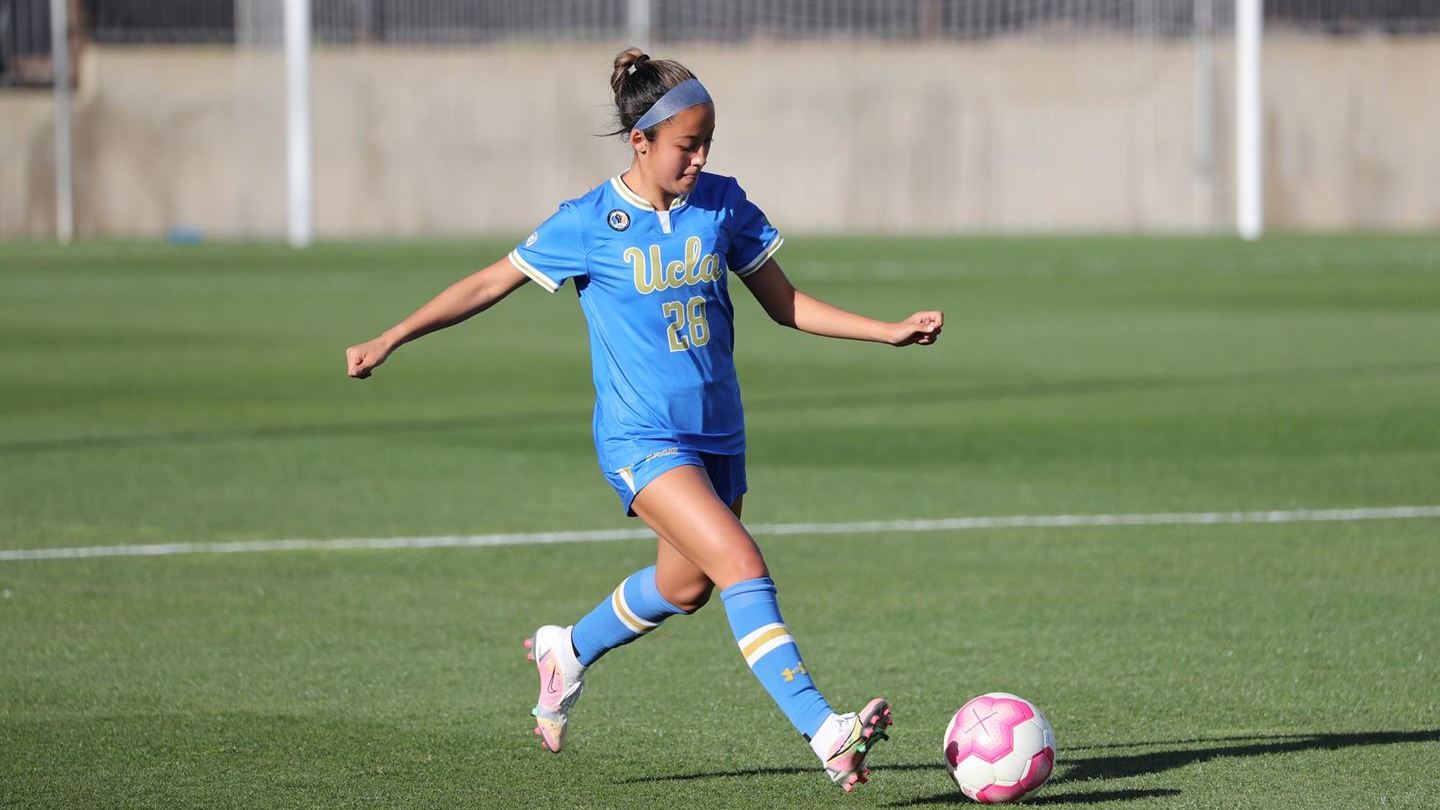 LUBBOCK, Texas – Jillian Martinez becomes the latest addition to the Texas Tech soccer program coming over from UCLA after two seasons (2021-21).
"We're thrilled to have Jillian join our Red Raider family," said head coach Tom Stone. "We've been tracking Jill since she was a young player through her days at LoneStar and the U.S. National Team program and have always admired her playmaking and attacking mentality in the midfield. Jill has a strong desire to play professionally after college, so she fits in perfectly with the soccer culture of our young team and ones on the way in the fall. We can't wait to get her into the squad and begin to work with Jill this spring."
Martinez joined the UCLA Bruins following a decorated high school and club career at James Madison High School and Lonestar SC where she was named the Texas 2020 Gatorade State Player of the Year. In her one season of high school competition, Martinez netted 39 goals while dishing out nine assists as she led James Madison to a 21-1 record before the cancelation of the season.
Martinez also brings with her U.S. Youth National Team experience competing in training camps at the U14 and U16 levels. In 2018, she represented the U.S. at the 2018 UEFA Women's Development Tournament in Portugal.
"The Texas Tech soccer program is one of the most elite programs in the nation," said Martinez. "The team has an experienced and energetic coaching staff, the players are amongst the best in the country, the facilities are state of the art, and the academics are unparalleled."
During her two seasons at UCLA, the Bruins captured back-to-back Pac 12 titles as Martinez saw action in 10 games and was named an Athletes for Hope Student-Athlete of the Year.