Oklahoma State signs four transfers from Division I programs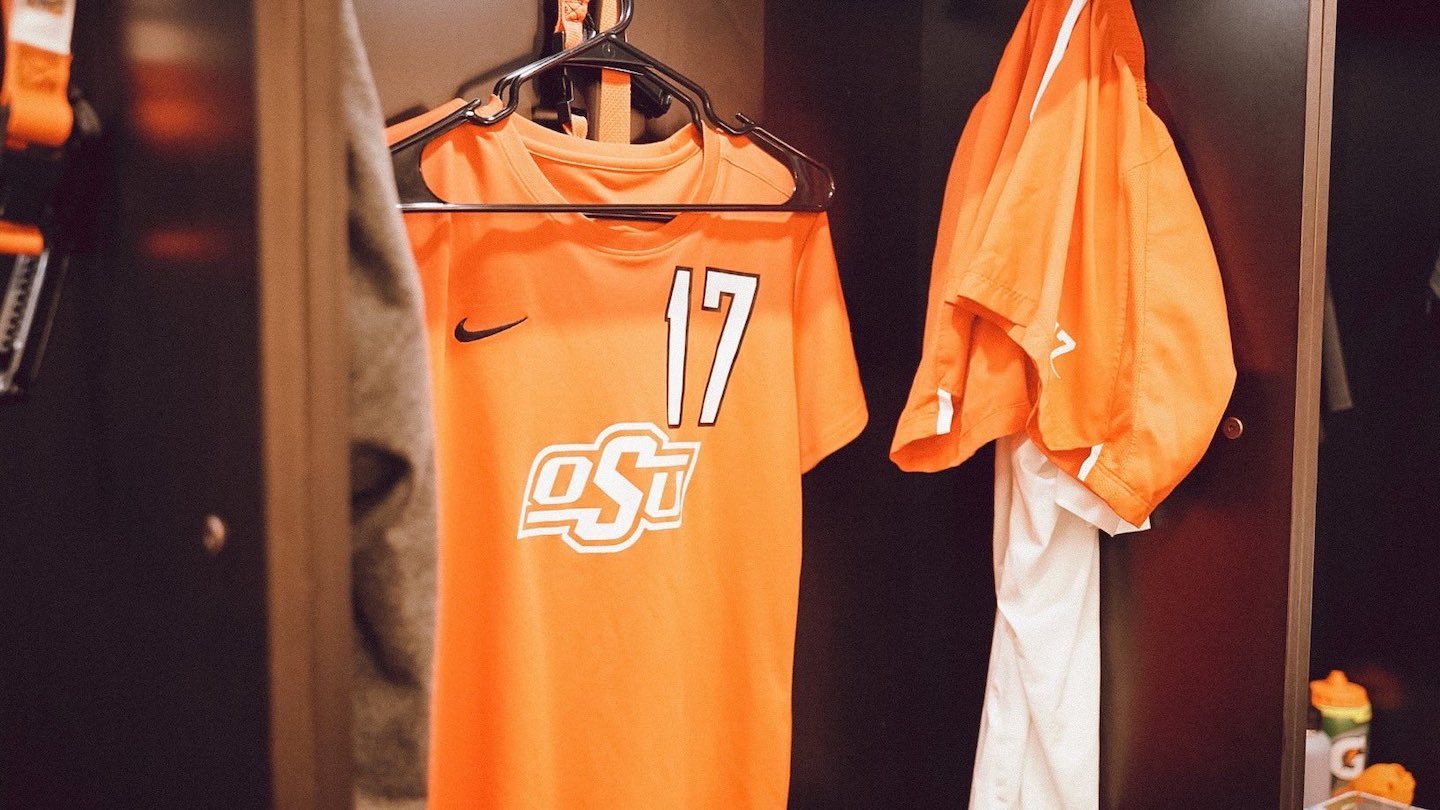 STILLWATER – Oklahoma State has bolstered its 2022 roster with the addition of four Division I transfers to its program.
"These student-athletes will come in and make our team better immediately," said OSU head coach Colin Carmichael. "They have great experience at the top level of college soccer, and they are all hungry for success and are driven to help OSU compete for another Big 12 Conference championship."
Jordan Burbank, GK, Edmond, Okla. (Texas A&M/North HS)
Burbank has spent the last four seasons at Texas A&M, where she played in seven games, six as a starter.
An Oklahoma native, Burbank tallied 13 saves in 431 minutes of action during her career with the Aggies and posted a shutout against Mississippi State as a junior.
A prep standout at Edmond North High School, Burbank recorded a 37-14-1 record during her career and racked up 27 shutouts while helping lead the Huskies to the Class 6A semifinals in each of her three seasons in goal. At the club level, Burbank starred for Oklahoma FC, which claimed five state titles and advanced to three Region III finals during her tenure.
Carmichael on Burbank: "Jordan is an experienced goalkeeper who has trained and competed for four years in the SEC. Her maturity and confidence in goal will bring a lot of stability to the position for our program. We're very excited to welcome Jordan home to OSU."
Niah Johnson, D, Rowlett, Texas (Mississippi State/Sachse HS)
Johnson comes to Stillwater after playing in 65 games for Mississippi State over the last four seasons.
With 55 career starts under her belt, Johnson recorded eight goals and three assists for the Bulldogs and led the team in minutes played in each of the last three seasons.
At the prep level, Johnson starred for Sachse High School, where she was an all-district performer and led the squad to a pair of district championships, and she was a standout for Dallas Sting at the club level.
Carmichael on Johnson: "Niah is a very talented soccer player who has started for four years in the SEC and was a standout player both in midfield and defense. Her ability to maintain possession and her playmaking ability from deep positions is top level. We're very excited to see how Niah will improve our team for next fall."
Eryka McIntyre, MF/D, Fort Worth, Texas (Missouri/Kennedale HS)
Over the last three seasons, McIntyre played in 49 games with 36 starts for Missouri and recorded a goal and two assists for the Tigers.
An all-state performer at Kennedale High School, where she racked up 58 goals and 32 assists in only two prep seasons, McIntyre also starred at the club level for Solar SC and helped it reach the national semifinals.
Carmichael on McIntyre: "Eryka is a competitive, dynamic defensive player who can play holding midfielder or defender. She has started three years in the SEC and is a player who will make us harder to play against immediately. Her presence in the defensive areas is something that we really wanted to add looking ahead to next year's team."
Peyton Pearson, GK, Broken Arrow, Okla. (Kansas State/Broken Arrow HS)
Pearson spent her first two collegiate seasons at Kansas State, where she started seven matches for the Wildcats.
During her time at K-State, Pearson posted a 4-1-1 record with five shutouts and tallied 31 saves, including nine saves and a clean sheet in her first-career start vs. Texas Tech.
At Broken Arrow High School, Pearson was an all-state performer who led the Tigers to a 43-2 record over her final two prep seasons, including a 23-0 mark and a Class 6A state championship in 2018. She also starred for TSC Hurricane and competed for the Oklahoma ODP.
Carmichael on Pearson: "Peyton has some great experience and has competed in the Big 12 so she knows the level and style of play in our league. She is a very good shot stopper who will have the opportunity to compete for us immediately in the spring."