University of Georgia signs six 2022 recruits to National Letters of Intent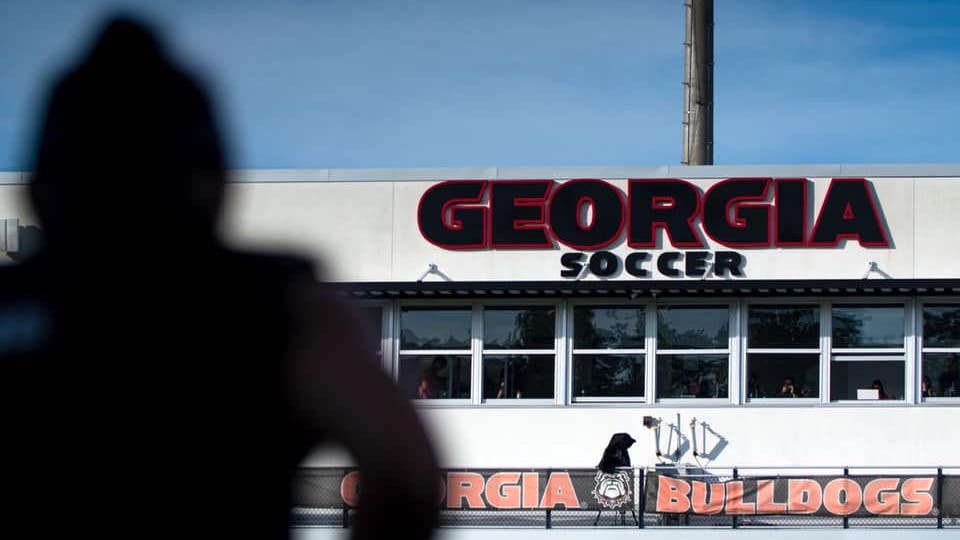 ATHENS, Ga. – The University of Georgia soccer team announced the addition of six new Bulldogs for the 2022 season with the signings of National Letters of Intent.
Joining the Bulldogs next season are: Emilie Cook (Chapel Hill, North Carolina), Millie Filson (Gainesville, Georgia), Jada Gibson (San Diego, California), Cate Hardin (Marietta, Georgia), Kenzie Solomon (Atlanta, Georgia), and Sutton Webb (Salisbury, North Carolina). The 2022 class features two forwards, two midfielders, one defender, and a goalkeeper.
Emilie Cook | Forward | NC Courage ECNL Academy | Chapel Hill, North Carolina
Cook joins Georgia after playing five years for the NC Courage GDA/ECNL program, helping it reach a No. 4 ranking nationally. For the last three seasons, she has been coached by current NC Courage NWSL interim head coach Sean Nahas. Prior to the Courage, the England native was named a team captain by the Triangle Futbol Club Alliance in 2016 and was the leading goal scorer during the 2014-15 season.
Millie Filson | Forward | Gwinnett Soccer Academy | Gainesville, Georgia
Filson comes to the Bulldogs after serving as a team captain for UFA Norcross for three seasons (2018-20) and helping them win the U.S. Club Soccer National Cup Championship in 2019, before moving to Gwinnett Soccer Academy this season. Playing for Lakeview Academy, Filson set a new school record for goals in a season in 2021 and was a finalist for the Georgia Coaches Association Player of the Year Award, as well as being named an All-Stat and All-Region selection.
Jada Gibson | Defender | San Diego Surf Soccer Club | San Diego, California
Gibson comes east to Athens following four years on San Diego Surf Soccer Club's top USDA and ECNL teams, primarily playing at right back. Last season, she played her first season of high school soccer for Bonita Vista, advancing to the California state semifinals. Gibson was also called up to the Trinidad & Tobago National Team in 2020, preparing to play in the 2020 CONCAF championships before the tournament was cancelled due to the COVID-19 pandemic.
Cate Hardin | Midfield/Forward | Concorde Fire ECNL | Marietta, Georgia
Hardin joins Georgia after serving as a team captain for Concorde Fire, helping the team win the ECNL Southeast Region championship in 2021. Playing for Fellowship Christian School, she was named the GHSAA 1A Private Student-Athlete of the Year and to the First Team All-Region and All-Class Elite 11 Team. Hardin was also named to the United Soccer Coaches All-State Team and is currently a nominee for 2021 Georgia Player of the Year.
Kenzie Solomon | Goalkeeper | Concorde Fire ECNL | Atlanta, Georgia
Solomon joins the Bulldogs after playing the previous two seasons for Concorde Fire, helping them reach the ECNL national quarterfinals and earn a No. 5 final national ranking. In net during the 2020-21 season, she tallied a 93.8 save percentage and only allowed six goals in 29 games, posting 22 shutouts for the season with an average of 3.4 saves per game. For Riverwood International Charter School, Solomon led her team to the GHSAA 6A state semifinals.
Sutton Webb | Midfield | Charlotte Independence Soccer Club | Salisbury, North Carolina
Webb signs with Georgia after serving as the captain of Charlotte Independence's Super Cup team and earning First Team ECNL All-Conference honors. She was previously named to the ODP All-South Region Team and was selected for the ODP Costa Rica International Tournament in 2020. Playing for Salisbury High School, Webb was named a North Carolina All-State player in 2021, twice named All-Conference and All-Region, and named the Rowan County (N.C.) Female Athlete of the Year in 2021.