University of Oklahoma signs pair of transfers for 2022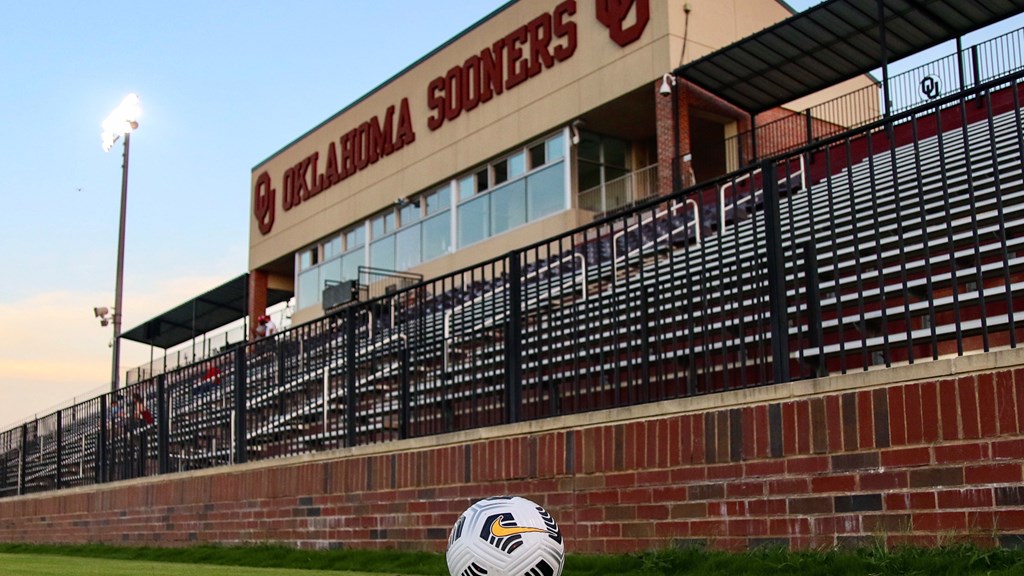 NORMAN – Oklahoma Soccer and head coach Mark Carr announced the addition of two transfer student-athletes. Joining OU in January 2022 will be Emma Hawkins from Central Arkansas and Taylor Hunter from North Texas.
Both will have two years of eligibility in Norman and look to contribute to Carr's squad right away on the offensive and defensive side of the ball.
Hawkins was a key contributor at UCA, starting all 59 games of her career (4,529 minutes played) for the Bears from 2019-21. The Forney, Texas, native set UCA program records for points scored (37) and goals scored (15) last season as the Bears went 9-9. Over her three years, Hawkins compiled 34 goals, 14 assists and 11 game-winning goals. The forward has six games with multiple goals and one hat trick in her career.
"I chose OU because I fell in love with everything about the school and felt like I was at home," said Hawkins on joining the Sooners. "It was exactly what I was looking for to move forward with my soccer and academic career. I knew immediately that the coaching staff was going to do everything to make me the best player I could possibly be. This program is something special and I can't wait to be a part of it!"
A 2021 United Soccer Coaches All-South Region selection, Hawkins is also a three-year all-conference player. As a junior last season, she led the ASUN conference in goals (15), assists (7) and points (37).
"We're really excited to welcome a student-athlete of Emma's caliber to OU," said Carr. "She has been a proven goal scorer at every level she has played and now she has the platform to do it here at OU.
"Emma is quick and explosive, and she scores goals in a variety of ways. We think she can be a great addition on our front line and believe once she settles in and adjusts to our style of play, she will be lethal. She is really driven to be the best she can be, and we are so happy she chose our OU environment as the perfect match to help her accomplish her goals and dreams."
Hunter, a product of Denton, Texas, played in 40 games (1,756 minutes played), starting 14, for the Mean Green over her three seasons at UNT. The three-year defender proved versatile, scoring four goals and making three assists. She has put nearly half (8) of her 19 career shots on goal.
"I chose Oklahoma because of how the coaching staff presented themselves and because of what the program and community is building," said Hunter on choosing OU. "I believe the University of Oklahoma will help me to excel in my academics and future career. What Coach Carr and the assistants are doing with this program is exactly what I was looking for. OU is such a positive and prestigious university, and I am thankful and ready to be a part of this tradition. I can't wait to come in January and get to work!"
Hunter helped UNT to the first round of the NCAA Tournament her freshman season and to a C-USA conference title her sophomore year as the Mean Green went 30-14-6 from 2019-21.
"We are really excited to add Taylor to our team," said Carr. "She adds competition to the midfield unit and has some specific competencies which we were looking for. She checked many boxes for us as we look to improve our team in the spring of 2022. She is great in the air, dominant at set pieces, a relentless ball-winner and she has a long throw. Physically, she will get around the field and look to cover ground.
"What most impressed me about Taylor during our conversations was her internal motivation and drive to improve herself. She did not talk about her past or give excuses but looked to the future focusing on how she could develop herself and contribute to what we are building here at OU. She comes from a very sporting family where the expectations are high, so I know she will be a perfect fit."
Hawkins and Hunter join fellow transfer Makinzie Short (Nebraska) in choosing the Sooners for their final years of collegiate soccer. The three are also part of an incoming 2022 class that features 10 freshmen. Carr and the Sooners' 2022 signing class made up OU's highest-ranked recruiting class in program history, coming in at No. 11 via Top Drawer Soccer, including No. 1 in the Big 12.
The Sooners will hit the pitch in January to prepare for a spring slate of exhibition contests, with dates and times to be announced.