University of Oklahoma announces highly-ranked 2022 recruiting class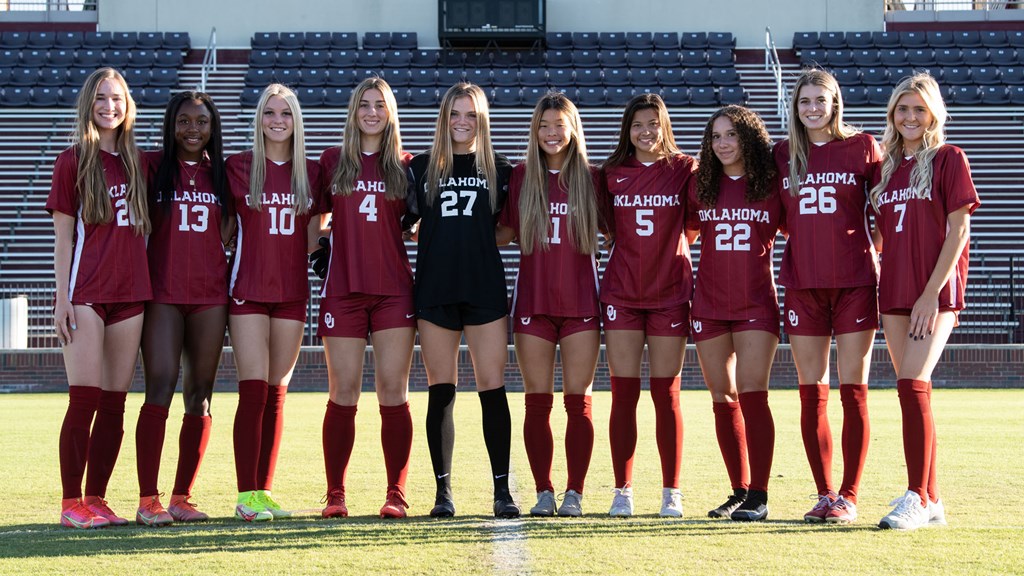 NORMAN — University of Oklahoma soccer head coach Mark Carr has announced the addition of 10 signees for the 2022 recruiting class.
The 10 new Sooners make up OU Soccer's highest ranked recruiting class in program history, coming in at No. 11 via Top Drawer Soccer's team rankings, including No. 1 in the Big 12. The class features five recruits ranked in the top 20 for their region per Top Drawer, including three four-stars, a trio of three-stars and a two-star prospect.
The class includes seven signees from the state of Texas in Marianne Baltmanis, Cassie Clifton, Hali Hartman, Hadley Murrell, Michelle Pak, Olivia Ramey and Alexis Washington. Two additions (Ellie Geoffroy and Chelsea Wagner) hail from Kansas and one joins the Sooners from Oklahoma (Zoe McCabe).
"I am extremely excited to announce the 11th-ranked recruiting class in the country with this 2022 signing class. I want to thank our technical staff, support staff, administration and our current student-athletes. They have all been instrumental in bringing these incredible young women and their families to OU.
"OU is a world-class institution, and our athletic programs are some of the best in the country. We have big ambitions and the young women in this class understand this expectation. Our progress and evolution always depend on the student-athletes we bring to OU, their talent and their desire to improve.
"I know this class aligns with our core values of high integrity and high performance. With their talent, hard work and ambition coupled with our high-performance environment, great things are ahead for each of them. We have more work to do, and we expect all these young women to make us better immediately both on and off the field as we look to build off a much-improved 2021 fall season."
Meet the members of OU's 2022 signing class below.