University of Oregon announces signing of four highly-touted recruits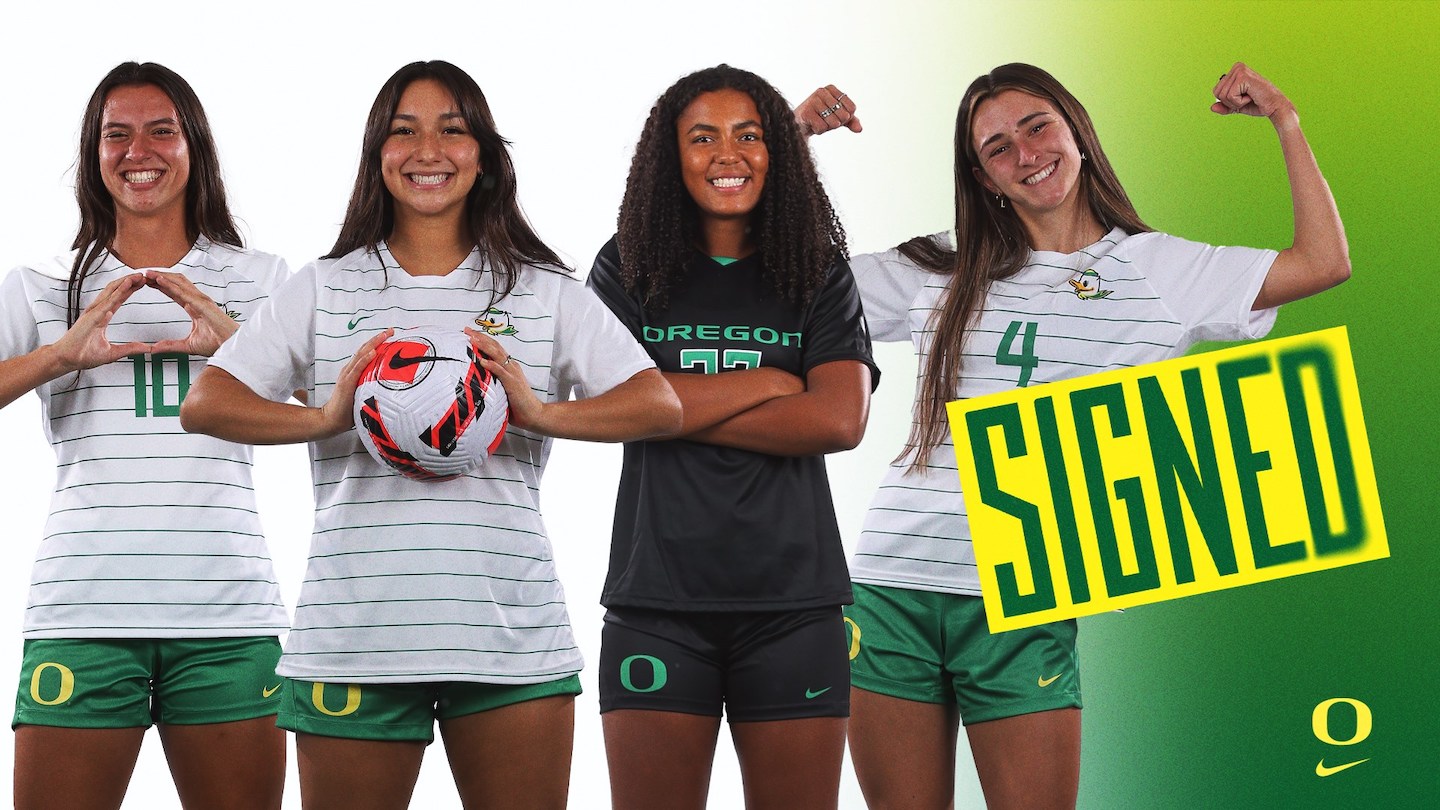 EUGENE, Ore. – The University of Oregon soccer program will welcome a pair of four-star recruits, a state champion and a significant collection of offensive firepower to the 2022 roster.
Head coach Graeme Abel announced that Kristen Conti (Tustin, Calif.), Anna Emperador (Elk Grove, Calif.), Livvy Moore (Deer Park, Wash.) and Ajanae Respass (Highlands Ranch, Colo.) have each signed a National Letter of Intent with the Ducks.
Conti and Emperador are both defenders. Moore is an offensive-minded midfielder and Respass is a forward. Emperador has also seen time up top during her prep career.
"We are really excited to add Kristen, Ajanae, Anna and Livvy to the program," said Abel. "We have been very careful to find the right mix of soccer and character to ensure anyone who joins our program is able to thrive within our environment. Each of our signees adds quality to our program both on the field, off the field and in the classroom."