Ohio State women's soccer adds nine class of 2022 recruits to roster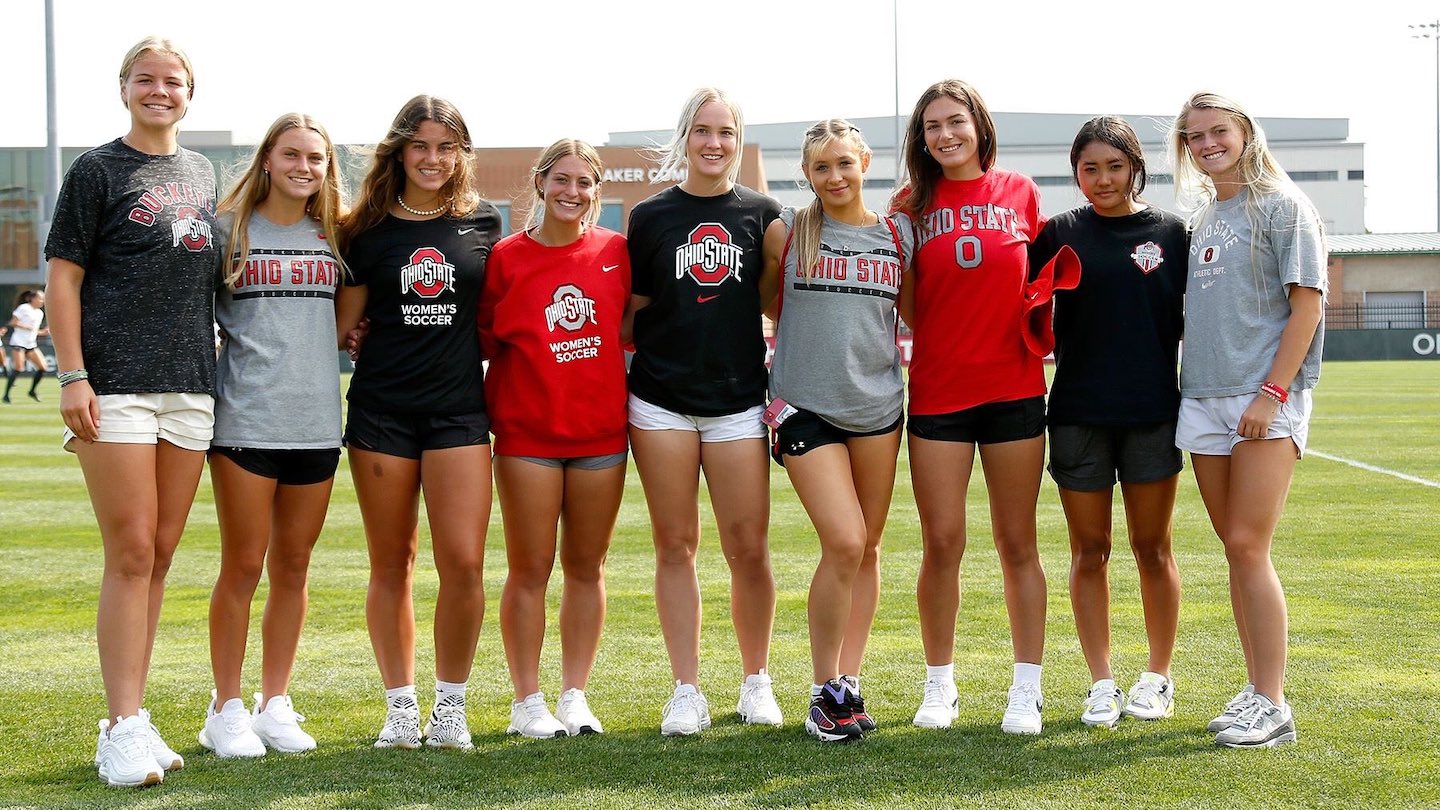 COLUMBUS, Ohio – Ohio State head coach Lori Walker-Hock has announced the signing of a talented 2022 recruiting class. The class features nine student-athletes who range New York to Hawaii and account for every position on the pitch.
"The 2022 class is going to add tremendous depth to our program," said Walker-Hock. "They are coming from near and far and bring a diversity of skills that will potentially allow them to contribute right out of the gate. It's a strong freshman class with players representing each line and I'm excited for them to join the program."
The class is truly a national class as Mirann Gacioch is from New York while Kira Watase is from Hawaii. Ella Giannola hails from California and Molly Pritchard is from Georgia. Dakota Lyons is an Illinois native while Gabeila "Guzzy" Rotolo, Sophia Louder, Brooke Otto and Nicole "Coley" Sidloski are all from Ohio.