SoccerWire Top 100 Boys Soccer Clubs – February 2020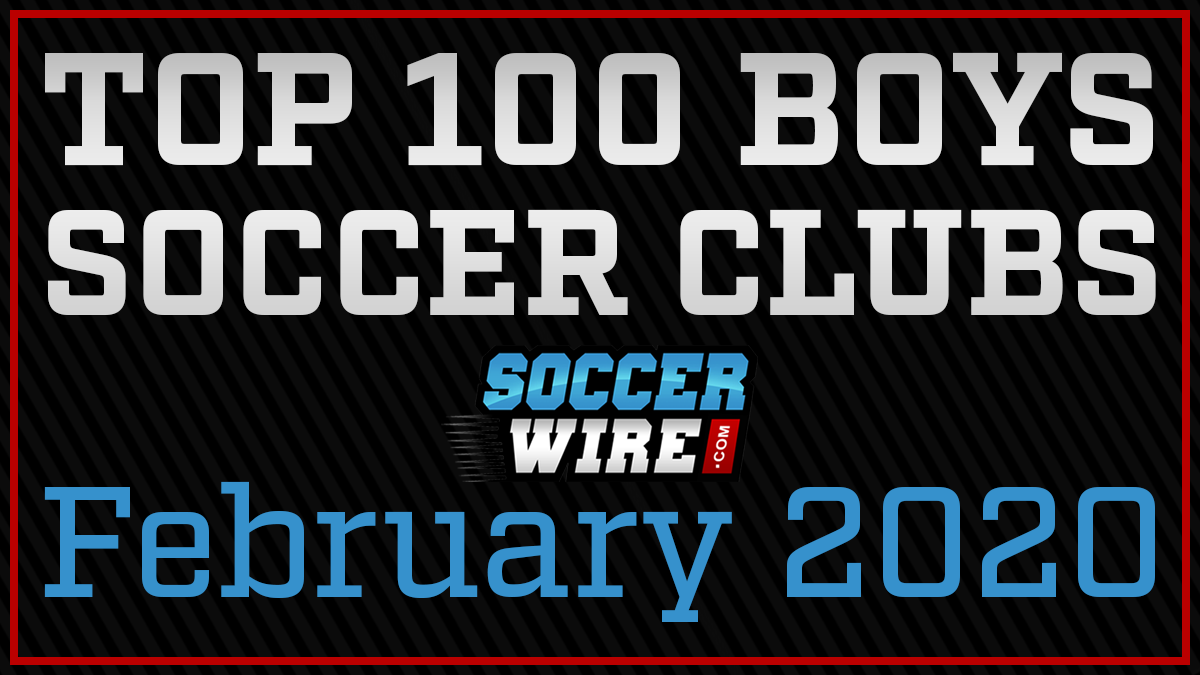 Sterling, Va. – SoccerWire has revealed the first installment of a new series highlighting the most elite youth soccer clubs in the United States. The inaugural edition features the SoccerWire Top 100 Boys Soccer Clubs as of February 2020.
Throughout 2020, a new set of SoccerWire Top 100 Boys and Girls Soccer Clubs lists will be unveiled each month. Rankings are based on an algorithm which measures the competitiveness of U13-U19 teams, along with other key factors including recent U.S. Youth National Team call-ups. Boys lists will be published on the second Wednesday of each month, and girls lists will be revealed on the third Wednesday of every month.
With a primary focus on the American soccer player development landscape, SoccerWire's club ranking process emphasizes the importance of regularly placing players in the U.S. National Team talent pool, combined with on-field success in the most elite levels of the youth game. Clubs that produce high volumes of professional players and blue chip college soccer prospects are also rewarded in the selection process.
This week's episode of The SoccerWire Podcast is now available: Episode 18 – New Youth Soccer Club Rankings Explained. GotSoccer Not Invited.
See below for a look at the full list of SoccerWire Top 100 Boys Soccer Clubs. Click Here to read an analysis of the Top 100 Clubs.
SoccerWire Top 100 Boys Soccer Clubs – February 2020