Roster unveiled for 2020 id2 National Selection Boys Team traveling to England & Scotland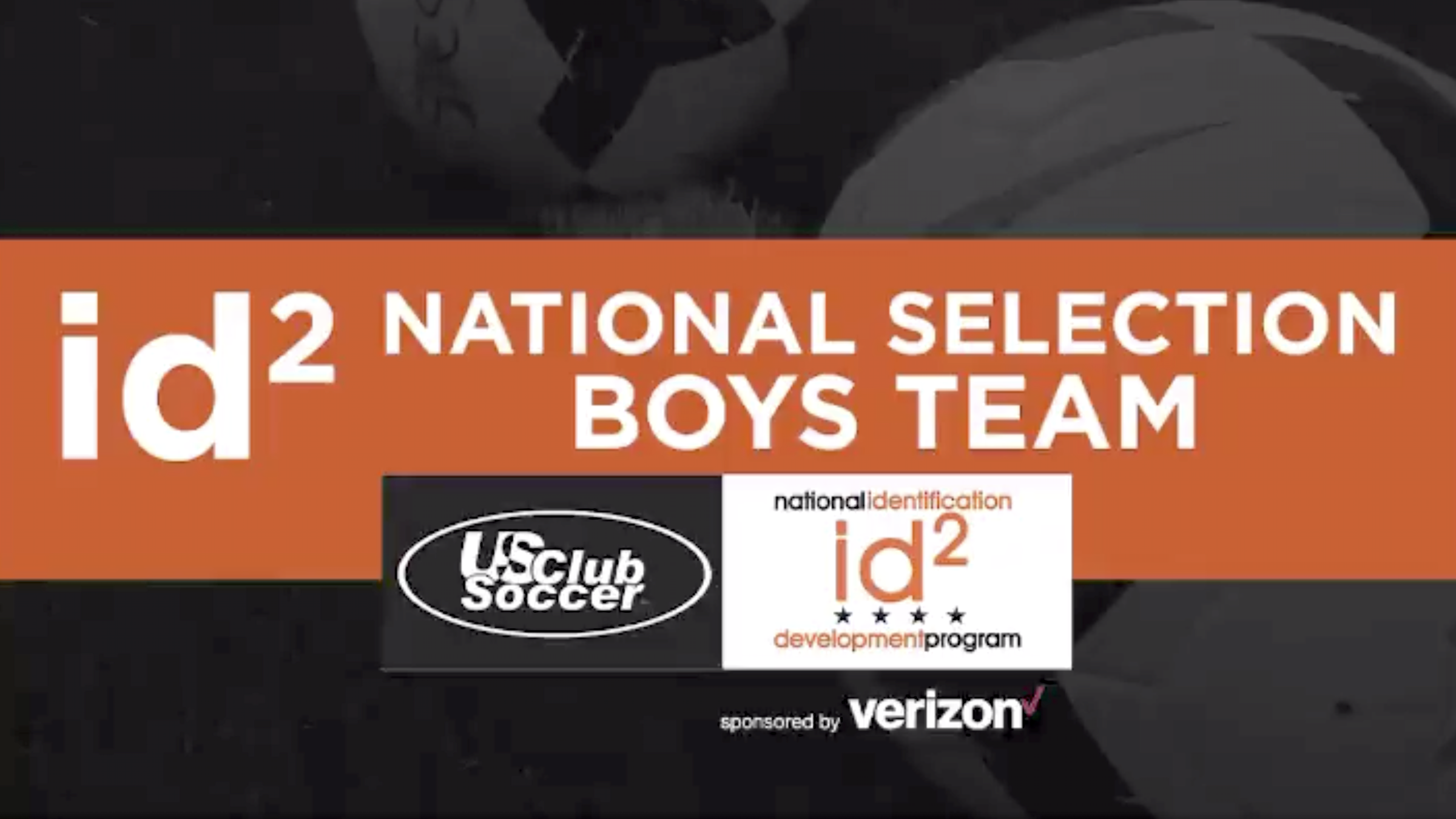 2020 id2 National Selection International Tour (boys) | usclubsoccer.org/id2
CHARLESTON, S.C. – US Club Soccer's 2020 id2 National Selection boys team will travel to England and Scotland as part of this year's id2 National Selection International Tour, March 13-24.
The roster features 18 players, representing 17 clubs from nine states. This 2020 id2 National Selection International Tour signifies the final programming element of the age group cycle targeting 2006-born boys. The 2020 id2 National Selection girls roster was announced yesterday.
The delegation will be immersed in elite competition against top academies and get exposed to English and Scottish cultures, helping these young players to grow on and off the pitch. This is the 11th consecutive international trip for the boys id2 Program, and program director Gerry McKeown has led the team every year.
In 2011, the boys id2 National Selection team also traveled to England and Scotland, competing against Celtic, Everton and Manchester City. Over the course of id2 National Selection history, other trips have been to Spain, France, Argentina, Belgium, Italy, Germany and the Netherlands. That geographical diversity has resulted in games against the likes of FC Barcelona, Real Madrid, Boca Juniors, Juventus, Inter Milan, Atletico Madrid and Ajax.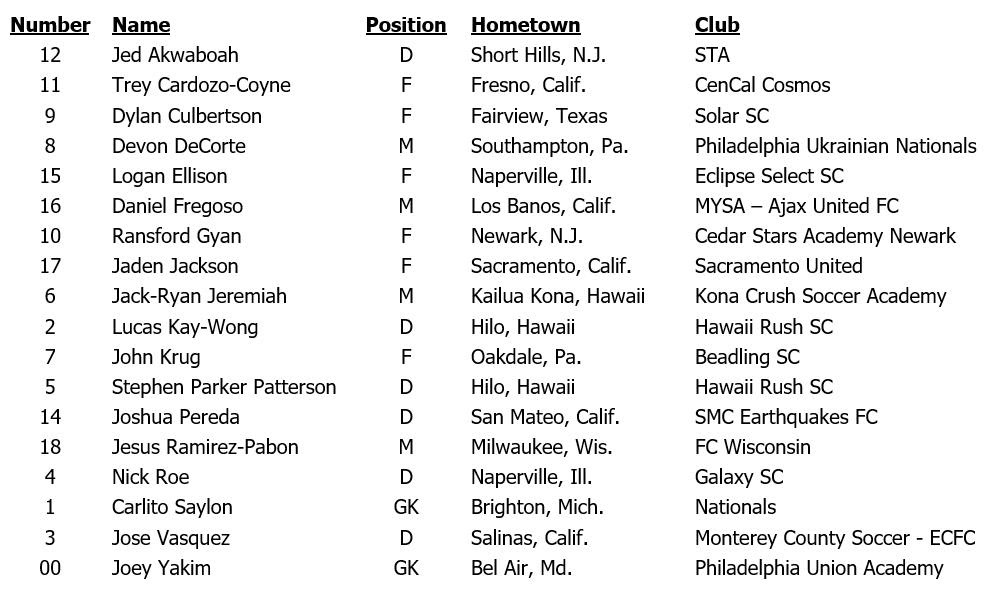 The 18 players selected for this trip will begin their journeys in northern New Jersey, as the team acclimates to each other in a brief domestic camp. Then, the id2 National Selection boys team travels across the pond to Glasgow, Scotland, where it will be based for four days, before transferring to London, England for the remainder of the tour.
"After working hard to identify the best talent in the United States, we are excited to challenge this talented group of players by playing the best teams in the U.K.," said id2 Boys Program Director Gerry McKeown. "Our goal is to provide cultural, sporting and life-learning opportunities, which they can carry with them for the rest of their young lives. We hope that it can also result in eventual National Team exposure for some players that are competing outside the U.S. Soccer Academy platform."
This id2 National Selection International Tour is a combination of friendlies against top English and Scottish academies and sightseeing excursions – valuable for both soccer and personal growth of these talented players. There will be two matches in England, two matches in Scotland and one scrimmage during the domestic camp in New Jersey. Those opponents will be announced soon.
Consistent with US Club Soccer's philosophy that identification and development should be free to players, the organization is funding the trip in conjunction with the strong support of Nike; there is no cost to players, including airfare, lodging, meals and gear. Verizon has also become the presenting sponsor of the id2 Program and is supporting both international trips. More details on the Verizon partnership are coming soon. The id2 Program is an Olympic Development Program approved by the United States Olympic Committee and U.S. Soccer Federation. Premier International Tours is assisting with travel logistics.
Numerous id2 National Selection alumni have advanced to the highest levels of the sport, including Christian Pulisic (2012), Jonathan Gonzalez (2013), Tyler Adams (2013), Corey Baird (2010), Collin Fernandez (2010), Matthew Olosunde (2012) and Tim Weah (2013).