PWSI Icebreaker enters 23rd annual event with evolved competitive focus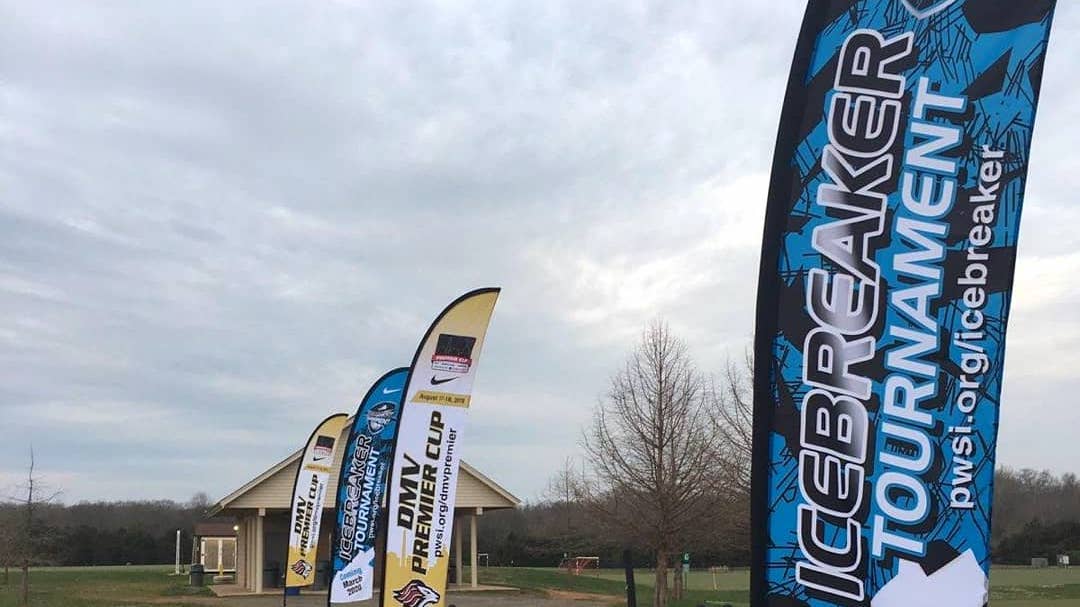 The PWSI Icebreaker Tournament, one of the longest-running spring preseason youth soccer events on the East Coast, is heading into its 23rd edition with a unique competitive focus that has been developing over the past several years.
In addition to its role as an event bringing teams from various leagues across the region together – including large representation from the Club Champions League (CCL) and CCL II, National Capital Soccer League (NCSL), Old Dominion Soccer League (ODSL) and Virginia Premier Soccer League (Virginia NPL) – the Icebreaker has carved out a niche in recent years as a tournament which features a particularly high level of the play in the younger age groups.
Since the Icebreaker's inception in 1996, Prince William Soccer Club (PWSI) has hosted a growing number of teams from across the Potomac region and beyond, with the goal of providing preseason competition against largely unfamiliar opponents to get ready for spring league action. Now averaging 300 teams across the boys and girls U9-U19 age groups, many Icebreaker divisions feature several brackets to accommodate 1st, 2nd and 3rd teams of attending clubs.
While the tournament strives to bring in all levels of teams in every age group, the Icebreaker has become a proving ground of sorts for some of the best U-9 through U-12 athletes in the greater Washington, D.C. market. The recent elimination of the U-12 age group from the U.S. Soccer Development Academy created an opportunity for teams to compete elsewhere, before aging into the DA at the U-13 level. That shift, along with an increase in the number of Girls ECNL and Boys ECNL clubs in the area, has helped the Icebreaker become a popular place to play for local teams featuring future DA and ECNL players.
Host club PWSI, along with Virginia Soccer Association (VSA), are partners in the Virginia Development Academy (VDA) collaboration, where they combine their top player pools to compete in the ECNL and DA. In recent years, VDA's up-and-coming teams have gone up against other future DA or ECNL player pools, including from Maryland's Bethesda SC and Northern Virginia's BRYC Elite Academy, among others.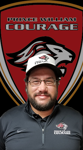 "Our U-9s through U-12s are really strong groups, and we get to see those kids before they go into the DA," said PWSI Icebreaker Tournament Director Jeff Broderson on VDA's talent pool. "Now that U.S. Soccer got rid of the U-12 DA, the U-11 and U-12 are our strongest groups on the boys side and on the girls side. We're trying to work with clubs that want to have their DA group for next year play against like-minded teams."
It total, this year's event is expected to host up to 375 teams, with all games being played over the course of one weekend, from March 21-22, across nine different field locations. The Icebreaker used to be held across three weekends, but this year was condensed to one weekend in order to best accommodate the variance in league schedules. The March 21-22 weekend was determined to best accommodate the spring kickoff of the CCL, Virginia NPL and NCSL, providing a true preseason event for all of their member clubs.
Broderson, who has managed the Icebreaker for the past three years, played in the inaugural edition of the event as a kid, and has seen the growth of the tournament through more than two decades. Played in a conveniently centralized locations for teams across the Virginia, D.C. and Maryland area, the Icebreaker boasts one of the best retention rates in the nation.
"It's been one of the tournaments that teams come to every year, and our retention rate has been very good with teams coming back," Broderson said. "Usually events have around 25 percent retention rate every three years, and ours has been steady around 40 percent."
The tournament's first edition in 1996 gave way to the name Icebreaker, as it was played in the aftermath of a snowstorm, causing a major effort by tournament staff to clear off the playing fields. Now played at six different field locations featuring synthetic turf, and several others featuring Bermuda grass fields, the Icebreaker features a full contingency plan to play the tournament on turf in case of inclement weather.
To learn more about the 23rd annual PWSI Icebreaker Tournament, visit https://www.pwsi.org/icebreaker.