Old Dominion men's soccer signs Eamon McLaughlin and Eli Carr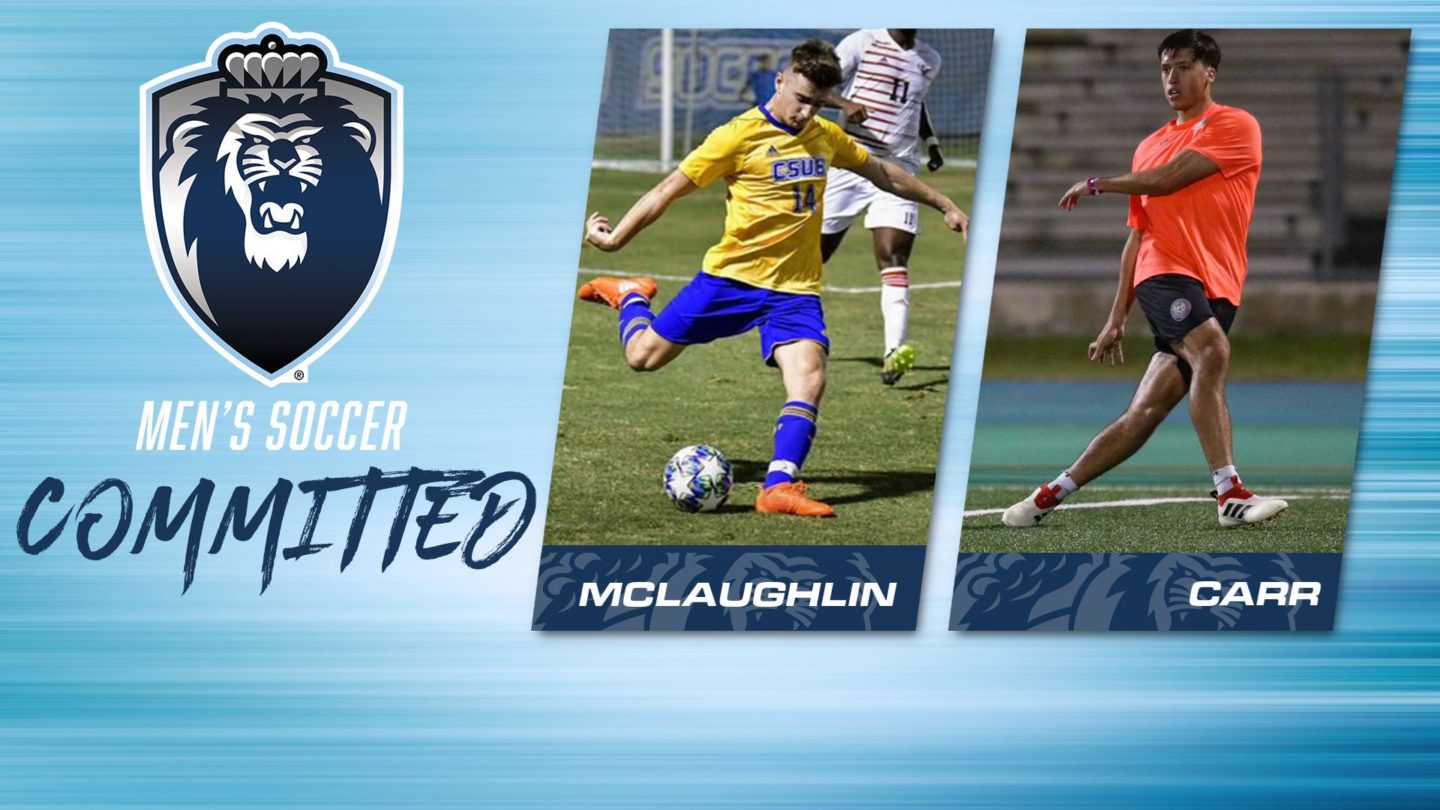 NORFOLK, Va. – Old Dominion University men's soccer head coach Alan Dawson announced the additions of Eamon McLaughlin and Eli Carr to the Monarchs roster.
Both student-athletes will be sophomores for the 2021 season, as McLaughlin previously played at Cal State Bakersfield and Carr transferred from Longwood.
MEET THE NEWEST MONARCHS
McLaughlin started 17 games as a freshman midfielder at Cal State Bakersfield, racking up 1,402 total minutes of action. He also played for the U16 and U18 Northern Ireland national teams.
Dawson on McLaughlin:
"We are thrilled to welcome Eamon to the Monarch Family. Eamon is a player that has experience at not only the collegiate level, but also at the youth international level. We expect him to have a massive effect for us on the field and believe he will have an immediate impact in the C-USA."
McLaughlin on Choosing Old Dominion:
"I chose ODU because it's a program competing at the highest level in college soccer that has the same goals and expectations as mine. I can't wait to get started."
Carr played in 11 games with eight starts as a freshman at Longwood. He also has two appearances for the Puerto Rico U20 national team.
Dawson on Carr:
"We are delighted to welcome Eli to the Monarch Family. Eli is a player that we believe can have a big impact here. Having collegiate games under his belt and also playing for the Puerto Rico national team, he can provide us with some much needed experience. He is a player that will provide attacking depth and someone who can help us in the final third."
Carr on Choosing Old Dominion:
"I chose ODU because of its prestige as a soccer program and its ability to help players move on to the professional level after college."