Northern Illinois University names Michael O'Neill as women's soccer head coach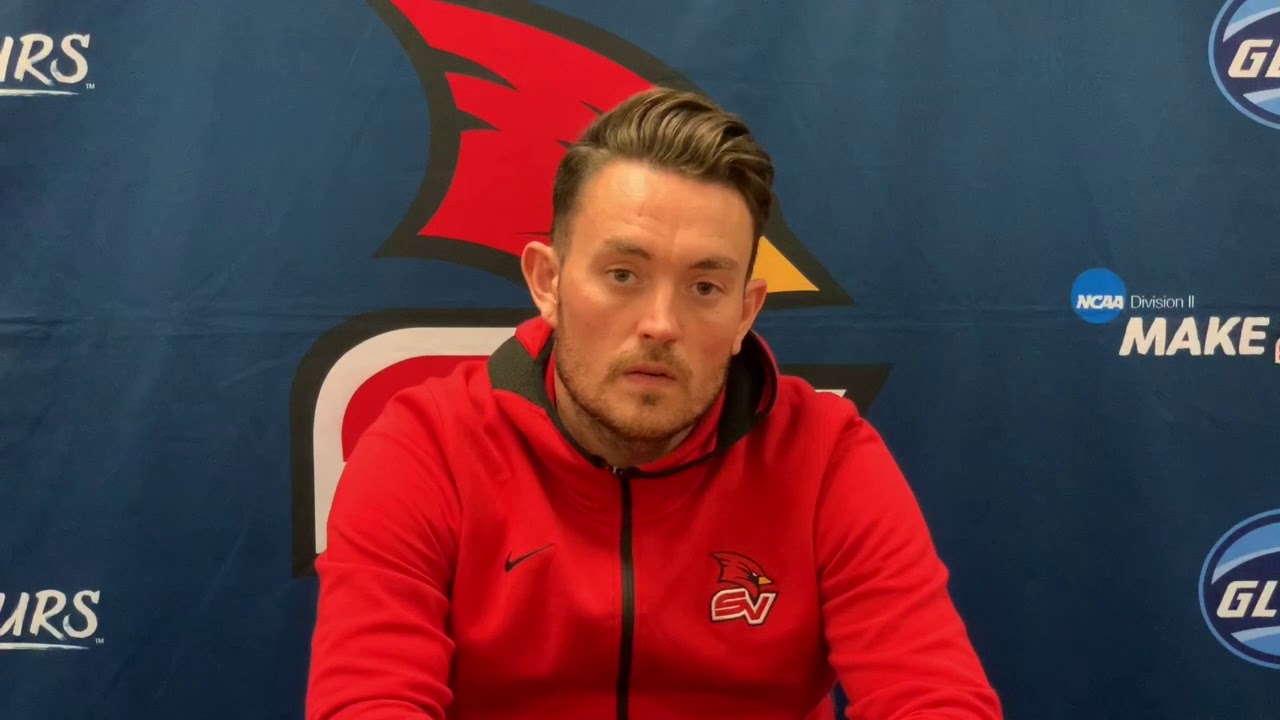 DEKALB, Ill. – Michael O'Neill has been selected as the new head coach of the Northern Illinois University women's soccer program, NIU Vice President and Director of Athletics Sean T. Frazier announced.
O'Neill joins the Huskies as the sixth head coach in program history after leading Saginaw Valley State for the past eight years, guiding the Cardinals to the NCAA Tournament three times.
"I am very excited to have Michael O'Neill joining the Huskie family as our next women's soccer head coach," said Frazier. "Hiring an experienced head coach with a history of championship success was important to us in this process. Michael has proven his ability to build a program that has achieved at a high-level, both athletically and academically, and he is the right fit for NIU. I would also like to thank (Senior Associate Athletic Director) Courtney Vinson for her hard work in leading our search."
During his tenure at Saginaw Valley State, O'Neill's Cardinals won 77 matches and he mentored 35 All-Great Lakes Intercollegiate Athletic Conference (GLIAC) selections.
"I'm extremely excited to be joining the NIU women's soccer program," said O'Neill. "As soon as the administration reached out and expressed an interest in me it was something that I knew was going to be a great fit for me and my family. I'm excited and I'm under no illusions that its going to take a lot of hard work but I am grateful for the opportunity and grateful to Sean (Frazier) and Courtney (Vinson) for trusting me to lead this program."
This past season, O'Neill led the Cardinals to a school record 14 victories as they advanced to the Sweet 16 of the NCAA Division II Tournament for the first time, before falling to eventual national champion Grand Valley State. O'Neill mentored six All-GLIAC honorees during the 2021 campaign, including Stephanie Strong, who scored a program record 14 goals, and Olivia Argeros, who posted a school record 13 shutouts.
Saginaw Valley State won double-digit games in six of O'Neill's eight seasons, including during his first year in 2014 when the Cardinals reached the NCAA Tournament for just the second time in school history. After inheriting a program that had been under .500 the season prior to his arrival, O'Neill guided Saginaw Valley to an 11-4-3 mark in his first season, winning the program's first NCAA Tournament game as they defeated Ohio Dominican in the first round. Four Cardinals earned all-conference honors, including GLIAC Goalkeeper of the Year Claire Spleth.
O'Neill and the Cardinals won 10 games in both the 2016 and 2017 seasons, reaching the GLIAC Tournament Final in 2017. Saginaw Valley State returned to the NCAA Tournament during the 2018 season as the Cardinals posted a 12-4-4 record. Four players earned all-conference honors during the 2018 campaign, including Molly Vanderhoff, who was also named a United Soccer Coaches Scholar All-American.
The Cardinals won 12 games during the 2019 campaign, finishing second in the regular season in the GLIAC. During his eight seasons at Saginaw Valley, O'Neill led the Cardinals to four top-three finishes in the conference.
Prior to taking over the Saginaw Valley State women's soccer program, O'Neill spent two seasons (2012-13) as an assistant coach with the Cardinal men's soccer program. In 2012, O'Neill helped the Saginaw Valley State men to an 18-win season as they won the GLIAC title and advanced to the NCAA Division II National Championship game for the first time in program history. Seven players earned All-GLIAC honors, with Zach Myers and Jason Wise, becoming the first two players in school history to earn All-America recognition. Myers was the 2012 National Soccer Coaches Association of America (NCSAA) Division II National Player of the Year and also earned Academic All-America honors.
In addition to his time at Saginaw Valley State, O'Neill also served as an assistant coach with the Flint City Bucks in USL League Two during the summer of 2021.
As a player, O'Neill ranks third in career assists at Tiffin University, having played for the Dragons from 2008-11, helping the school win three GLIAC Tournament titles (2008, '09, '11). A native of Luton, England, O'Neill earned his bachelor's degree from Tiffin University in Sports and Recreation Management in 2012.