UNC Charlotte head coach John Cullen named ECNL Director for Charlotte Independence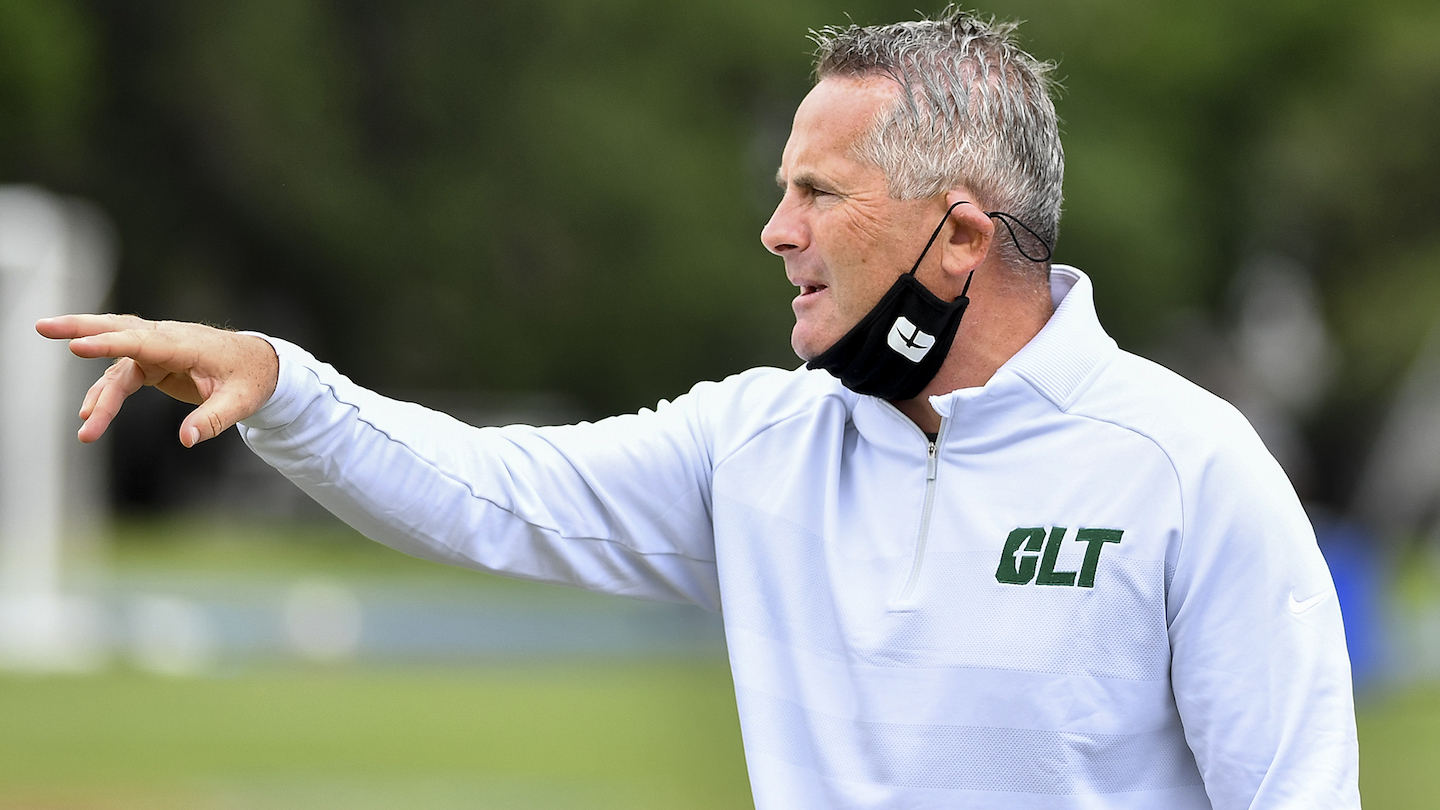 UNC Charlotte 49ers women's soccer head coach John Cullen, an alum, former student-athlete and the program's all-time winningest coach, has resigned to accept a position as Elite Clubs National League (ECNL) Director of the Charlotte Independence Soccer Club.
"It's with mixed emotions that I say 'Goodbye' to my Charlotte 49er family," Cullen said. "For those that know me well – there is nowhere else I love more than being on a soccer field working with players, coaching teams and encouraging players to fulfill their potential. I leave with the greatest of gratitude to my 49er family. The Charlotte 49ers have been so impactful in my life and have given me the greatest honor. To the many great Charlotte coaches, colleagues throughout the athletic department, soccer community and 49er supporters: thanks for being there and pushing me to be at my best. Lastly, to my players, thank you for believing in me and believing in our program. To work alongside you was my greatest reward. You made it a joy to come to work every day."
Cullen, who played on the 49ers' men's soccer team from 1989-1992 and graduated with a degree in English in 1993, has coached the women's soccer team for 13 years since 2009.
"John is a Niner to his core and has poured his heart and soul into this program," said 49ers Director of Athletics Mike Hill. "We're sad to see him go but excited for his wonderful opportunity. I have no doubt we'll see him at matches this fall cheering on the Niners."
He amassed an overall record of 131-95-21. He guided the 49ers to the Conference USA Championship game in three of the last six years. Charlotte won the C-USA Championship in 2016 to earn the program's fifth NCAA Tournament bid. The 49ers followed with a runner-up finish in 2017, a tournament run that included a victory over 21st-ranked Rice, and again in the spring 2021 campaign. Always among the league favorites, Charlotte reached at least the league semifinals six times in his tenure. The 49ers picked up an Atlantic 10 regular-season co-championship in 2010 and were C-USA East Division Champs in 2013.
Along the way, he coached an All-American, Freshman All-American, three conference Offensive Players of the Year, 20 All-Region choices and over 40 All-Conference selections. At the same time, the program has won 13 team academic awards with several Scholar All-America honors and conference Spirit of Service Awards.
As a student-athlete, Cullen played on the 1991 men's soccer team that earned the program's first NCAA Tournament bid and was a captain of the 1992 team that returned to the NCAAs and peaked at No. 2 in the national rankings.
At the club level, Cullen has had strong ties to the N.C. Olympic Development Program (ODP). He was the 2015 recipient of the North Carolina Youth Soccer Association's Brantley-Murphy Award for his dedication and commitment to the sport on the state level and was honored as the 2015 Charlotte Youth Girls Coach of the Year.
A national search for his successor will begin immediately.