Groups unveiled for 2019 Super Y Finals U-18/19 Boys and Girls Divisions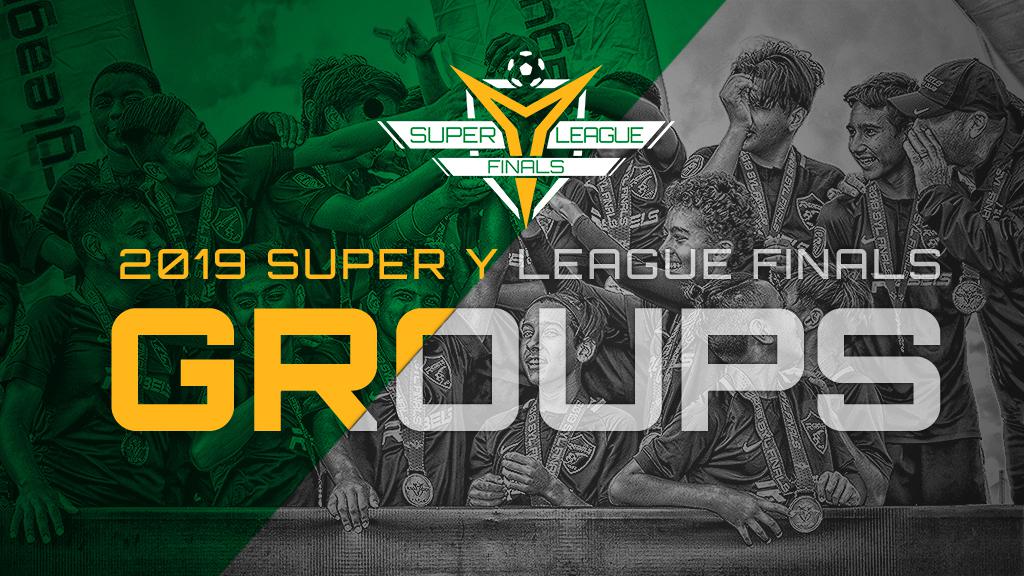 The 2019 Super Y Finals will take place from December 13-17 at the Hillsborough County Tournament Sportsplex in Tampa, Florida.
More Groups: U-13 | U-14 | U-15 | U-16/17
120 top teams from across the country will take part in hopes of being crowned national champions in their division. Super Y League Finals follow a similar tournament format to many of the world's biggest soccer competitions, with the best teams in each group moving on to the knockout rounds. The scenarios for qualification to the knockout rounds are:
For divisions containing four groups, the four group winners will advance.
For divisions containing three groups, the three group winners will advance, as well as the best second-place team.
For divisions containing two groups, the two group winners and the two group runner-ups will advance.
See below for a look at the U-18/19 age groups:
U-18/19 Girls
Group A
Central Illinois Elite
FC Virginia
Nationals – TC Black
BYSC Corona United
Group A is balanced across the board, with three out of the four teams only having one loss on their records. Central Illinois Elite is tough at both ends of the pitch, scoring 36 goals this season while allowing eight. They'll come up against their most difficult opponents yet in FC Virginia, Nationals – TC Black, and BYSC Corona United.
Group B
FRAM SC
Indiana Elite FC
West Side Alliance
Calvert Soccer Association
Good luck guessing who will emerge from Group B, as the group features four top-notch teams. FRAM SC went undefeated through six games, while Indiana Elite possess a strike force that averages nearly three goals per game. It will be a matchup of strength against strength when the Indiana Elite offense comes up against an undefeated West Side Alliance, who have yet to concede a goal this season.
U-18/19 Boys
Group A
Westchester Flames 01
Ironbound SC Fever
Arundel Soccer Association
Evolution SC
Group A has three group winners in its ranks, including Westchester Flames 01. The Flames score nearly three goals per game, led by striker Matteo Marra with 12 goals to his name. Arundel's offense is even more high-scoring, finding the net an average of over 4.5 times per match. The group also sets up a North Atlantic Division rivalry contest between the Flames and Ironbound SC Fever.
Group B
Everest SC
Istria SC
City FC – Storm Penna
FRAM SC
It'll be tough to get a goal in Group B with two of the country's best defenses calling it home. Everest SC and City FC – Storm Penna are both undefeated, conceding four and zero goals respectively. Istria SC and FRAM SC were both dominant in Super Y play as well and have the talent to unlock any backline.