Groups unveiled for 2019 Super Y Finals U-15 Boys and Girls Divisions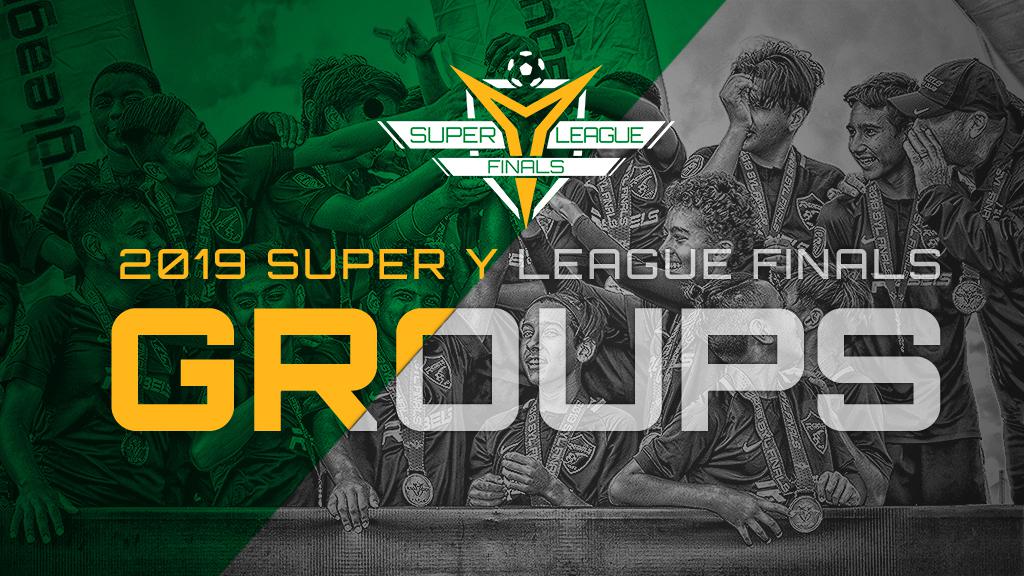 The 2019 Super Y Finals will take place from December 13-17 at the Hillsborough County Tournament Sportsplex in Tampa, Florida.
120 teams from across the country will take part in hopes of being crowned national champions in their division. Super Y League Finals follow a similar tournament format to many of the world's biggest soccer competitions, with the best teams in each group moving on to the knockout rounds. The scenarios for qualification to the knockout rounds are:
For divisions containing four groups, the four group winners will advance.
For divisions containing three groups, the three group winners will advance, as well as the best second-place team.
For divisions containing two groups, the two group winners and the two group runner-ups will advance.
U-15 Girls
Group A
Liverpool FC – Michigan Central Academy
Arundel Soccer Association
West Side Alliance
Atlanta Metros FC
Group A's four teams have a combined two losses between them, and none will be easy to beat. Liverpool FC – Michigan Central Academy are undefeated, scoring 48 goals and allowing 3 this season. They boast not one, not two, but three dangerous goal-scorers in Aaliyah Faddoul (12 goals), Lindsay Dahlinger (9 goals) and USL Experience alum Amalia Villarreal (8 goals). West Side Alliance is also undefeated, while Arundel won its group.
Group B
Northern Virginia SC
Central Illinois Elite
Midwest United FC – Royal
Oceanside Breakers
The name of the game in Group B is balance – every team has a shot to go far at the tournament. Two sides are undefeated, including Northern Virginia who only conceded one goal this season. Oceanside Breakers also have yet to lose.
U-15 Boys
Group A
Midwest United FC
Atlanta Fire United – Manchester City
Chicago City SC 1
West Side Alliance
Put simply, Group A is absolutely stacked. All four teams won their groups during the season, and three of them remained undefeated while doing so. Midwest United won nine games and allowed just seven goals, tallying the second most points of any team in all of Boys Super Y League. Atlanta Fire United had an even tougher defense, only conceding three goals.
Group B
Tri-State Elite
Chicago Inferno
Ironbound SC
BYSC Corona United
Another tricky group, Group B features three teams who have yet to lose. Tri-State Elite have one of the nation's best offenses, which averaged nearly four goals per game this season. Chicago Inferno, Ironbound, and BYSC Corona United are all tough outs as well.
Group C
Liverpool FC – Michigan Central Academy
Westchester Flames
Chicago City SC 2
High Performance SC
Liverpool FC – Michigan Central Academy has one of the country's best young strikers in its ranks. Joshua Copeland scored 15 goals in 10 matches this season to lead a dangerous attack. Elsewhere in the group, Westchester Flames have lost just once while High Performance scores an average of more than three goals per game.