D.C. United to fully-fund all Academy teams in new youth development model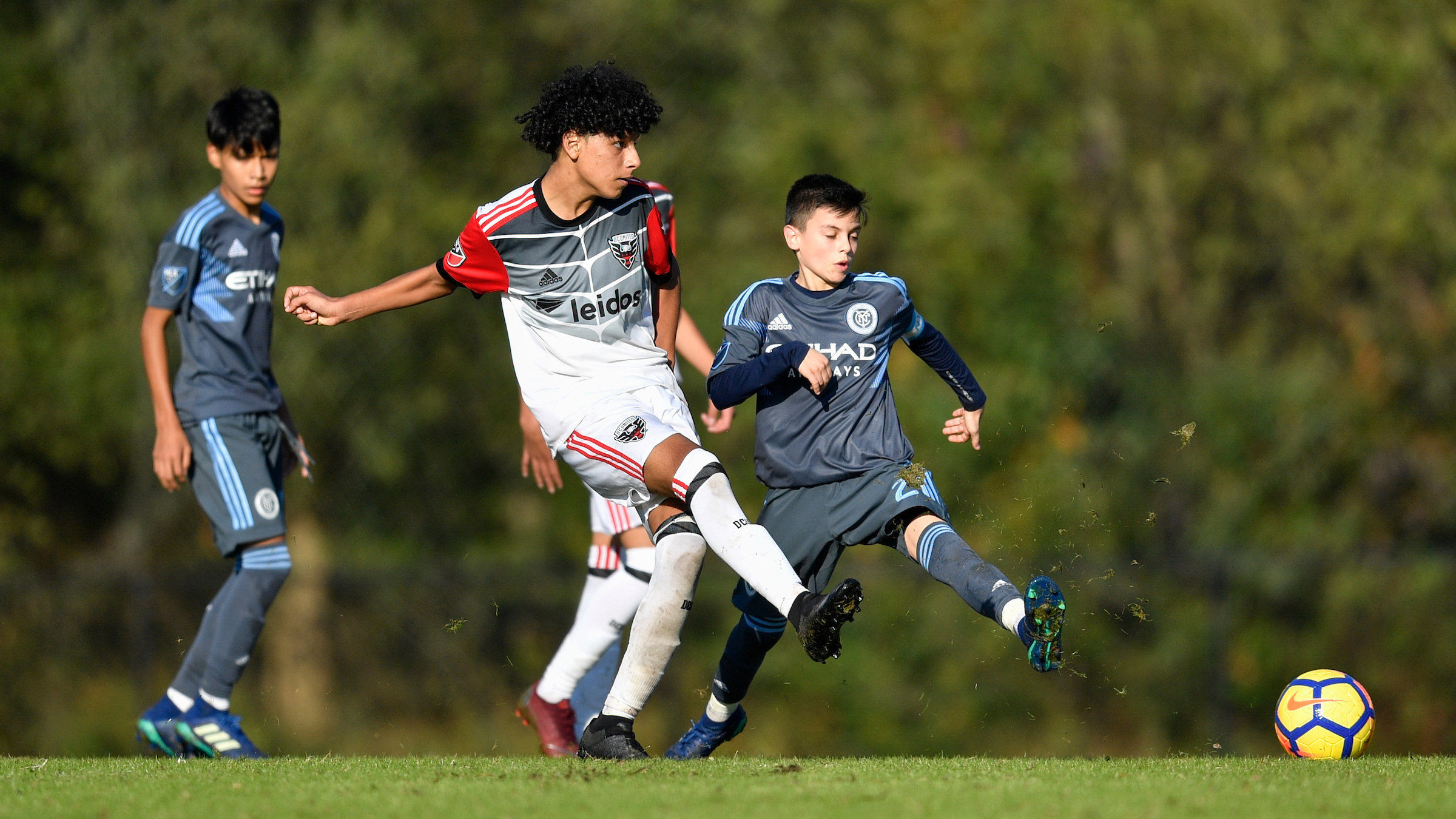 D.C. United have announced their operational plans for the Under-15, Under-16, and Under-17 Academy youth teams for the 2020-21 season and moving forward, with all teams being fully-funded by the club.
In addition, the club will continue their Pathway-to-Pro program; an initiative focused on partnering with elite local youth clubs, Loudoun Soccer, Player Progression Academy, Arlington Soccer Association, Alexandria Soccer Association, Virginia Development Academy (VDA), and Pipeline Soccer Club to develop players for the next level.
"We are excited to announce the advancements of our Academy for this season and the future," Dave Kasper, D.C. United General Manager and VP of Soccer Operations, said. "This update to our youth setup is another example of the commitment from club ownership and management to further grow and develop the sport in our region, while strengthening our club from top-to-bottom at the same time."
[+READ: Full list of member clubs in the new MLS youth academy league, MLS NEXT]
The Black-and-Red academy has produced 13 Homegrown signings since 2009. D.C. United goalkeeper Bill Hamid was the first Homegrown signing in club history and has become one of the best goalkeepers in Major League Soccer history in his 11-season career. Hamid has made 238 career MLS Regular Season appearances – the most appearances by a goalkeeper in D.C. United history – while recording 844 saves and 69 shutouts. In 2020, D.C. United are among the league leaders in minutes played by Homegrown players (1,816 total minutes played) with Bill Hamid, Kevin Paredes, Donovan Pines, Griffin Yow and Moses Nyeman all featuring for the Black-and-Red. Other notable Homegrowns in D.C. United history include Andy Najar, Jalen Robinson, Ethan White, and Chris Durkin, who was sold for a club record fee for a Homegrown player earlier this year.
"Our academy continues to adapt, evolve, and support our players and their development," Dave Sanford, Academy Director of D.C. United, said "We're excited about the new structure within the MLS Next platform for our youth as they continue to work hard and achieve their goals in soccer. Our academy pathway is refined, clear, and allows each player an opportunity to pave their way to a professional career."
D.C. United have invested in the infrastructure of the club in recent years starting with the introduction of Audi Field – a soccer-specific stadium in Southwest DC – in 2018. The Black-and-Red also added Loudoun United FC, a professional team in the United Soccer League (USL) Championship, in 2019 in addition to Segra Field; a soccer-specific stadium in Leesburg, Virginia. The affiliate team has given D.C. United a bridge to the first team and has provided Paredes, Yow, Pines and Nyeman with important professional minutes before making their Black-and-Red debuts.
D.C. United are also constructing a new multi-million dollar training facility in Leesburg, Virginia to serve the D.C. United first team, Loudoun United FC and the Academy. The facility will be completed in 2021 and will be an important tool for the club to continue developing players in an integrated setup with Loudoun United and the Academy.