Creighton University men's soccer announces 7-player recruiting class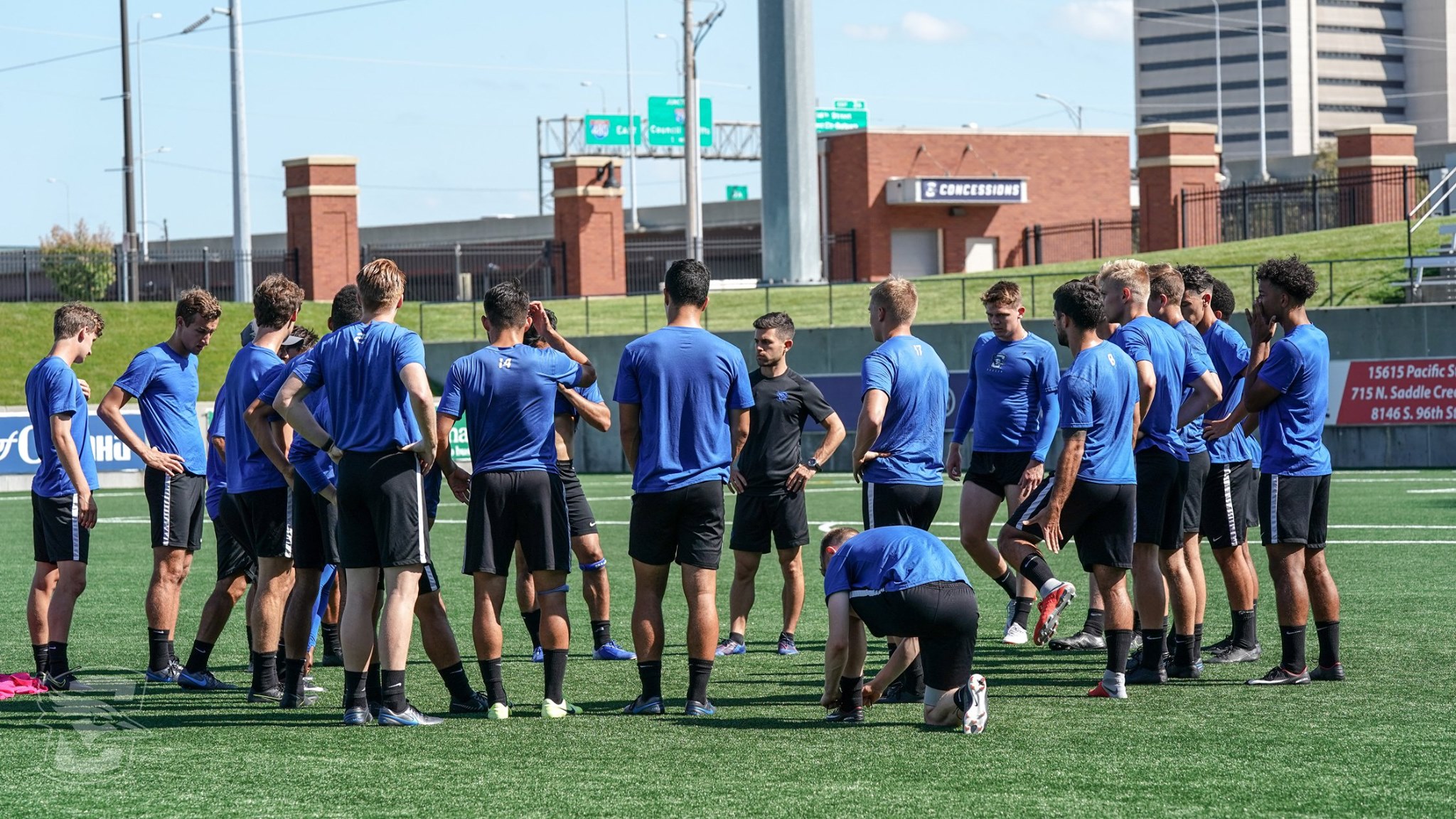 OMAHA, Neb. – Creighton University men's soccer head coach Johnny Torres has announced the addition of seven student-athletes to the Bluejay program.
"We are thrilled about our 2020 recruiting class," said Torres. "We are certain that each one of them embody our four pillars; Commitment, Belief, Humility, Gratitude. They understand that to be a student-athlete at Creighton University is an immense sacrifice and I have no doubt they are up for the challenge. Whether it's in the classroom, in our community, or on the field- these guys will come in and make an immediate impact, as they help cultivate the Creighton culture!"
Below is additional information on the newest Bluejays.
Colin Alba
5-6 • 147
Freshman Midfielder
Waukesha, Wis. (Waukesha Catholic Memorial HS)
FC Wisconsin Nationals
-A four-year starter in high school who earned All-America and All-State honors his last two seasons.
-Played in the 2019 High School All-American Game in Orlando, Fla.
-Played for four-time Wisconsin State Regional Champions, 2018 US Club ECNL/ENPL Western National Champions and 2017 US Youth Futsal National Champions.
-Has spent time as a volunteer with the TopSoccer program since eighth grade, which is a community-based outreach soccer program designed to bring the opportunity of learning and playing soccer to any young boy or girl with special needs.
-Nominated for the I AM SPORT Award, which celebrates high school student-athletes who volunteer their time to benefit those in the community.
-Brother Connor played soccer at Marquette.
Mitch Dobson
6-0 • 175
Junior Defender
New South Wales, Australia (Hunter Sports HS)
Monroe College
-Joined Creighton program in January and was with team during spring semester.
-Had a pair of goals on 10 shots in 16 games as a sophomore.
-In 2019, helped Monroe College to an 18-0 season that culminated in a win vs. Eastern Florida State College in the 2019 NJCAA Division I title game, the program's first championship.
-Team outscored opponents 117-8.
-One of seven Mustangs who has signed on to play at the Division I level.
-Monroe College is located in New Rochelle, NY.
Diego Gutierrez
5-11 • 145
Senior Forward
Omaha, Neb. (Ralston HS)
University of Nebraska-Omaha
– In just three seasons, moved into top-10 in UNO history in assists (3rd), shots on goal (3rd), shots (4th), game-winning goals (5th) and goals (7th).
-In 44 games as a Maverick, made 37 starts and had 10 goals and 13 assists.
-As a junior, had one goal and led the team with four assists and 30 shots while starting all 13 appearances.
-Started 15 matches as a sophomore in 2018, with seven goals and seven assists.
-His 21 points rank third-most in UNO single-season history.
-Named First Team All-Summit League in 2018, when he was a two-time Offensive Player of the Week.
-Appeared in 16 games with nine starts as a freshman, finishing with two goals and two assists.
-Named to Summit League All-Tournament Team and All-Newcomer Team in 2017.
-Played at UNO head coaches Bob Warming and Jason Mims, both of whom spent more than a decade at Creighton.
-Finished time at Ralston High School as state's all-time leading goal scorer (112), also adding 43 assists.
Steevie Lamarre
6-0 • 158
Freshman Forward
Port-au-Prince, Haiti (Totino-Grace [Minn.] HS)
Minneapolis United Premier 1
-Was a finalist for Class A Mr. Soccer honors in the state of Minnesota as a senior, when he had 30 goals and nine assists in 16 games.
-Had nine games with multiple scores as a senior with six hat tricks, including a four-goal effort vs. Park Center (Sept. 21) after his team trailed 4-0 with 25 minutes left.
-Named to 2019 United Soccer Coaches Fall Boys High School All-Great Lakes Region Team.
-Earned All-State honors as a junior after posting 15 goals and six assists.
-Scored the lone goal in 2017 state title game win at US Bank Stadium vs. St. Thomas Academy, helping the Eagles to their first state title since 2004.
-Has done mission trips to New Orleans and Washington, D.C., among a multitude of community service activities.
Alejandro Maillet
5-10 • 165
Junior Midfielder
Copenhagen, Denmark (Bagsvaerd Kostskole HS)
Kansas City Kansas Community College
Akademisk Boldklub
-Has spent the past two seasons at Kansas City Kansas Community College.
-Recognized at school's annual Academic Achievement Night.
-As a sophomore, played in 13 games and finished with four goals on 18 shots.
-Also had one game-winning goal.
-During his rookie campaign in 2018, notched one goal and two assists in 11 games.
-Has been on title-winning teams at the U19 Danish Cup and the indoor national championship.
-Won Best Player Award at the Danish Cup at the U17 level as team finished as runner-up.
-One of nine siblings, as he has four sisters and four brothers each.
Mark O'Neill
6-1 • 160
Freshman Midfielder
Louisville, Colo. (Fairview HS)
Real Colorado
-Has played for Real Colorado since 2017-18, scoring 15 goals in 54 games.
-Helped Real Colorado to the Dallas Cup final and the NPL national final.
-Named to adidas Dallas Cup U16 All-Star Team in 2017.
-Was an all-conference performer and a three-year starter on the basketball court.
-Brother Shane plays for the Seattle Sounders, brother Darrah was a punter on the football team at Colorado, brother Enda was a captain on the soccer team at Wisconsin and sister Grace plays basketball at Regis
Nathan Schnur
6-1 • 180
Freshman Goalkeeper
Evergreen, Colo. (ASU Preparatory Academy)
Barca Academy
-Also on the 2018-19 USSDA Western Conference champions.
-Played for 2017-18 Arizona State champions.
-Two-year captain of Barca Academy.
-Also trained with Phoenix Rising for a stint.
-Three-time Magna Cum Laude honoree at ASU Preparatory Academy.
-Cousin Megan Schnur played women's soccer on US Women's National Team and at UConn.