Michigan State men's soccer adds two more transfers to 2020 roster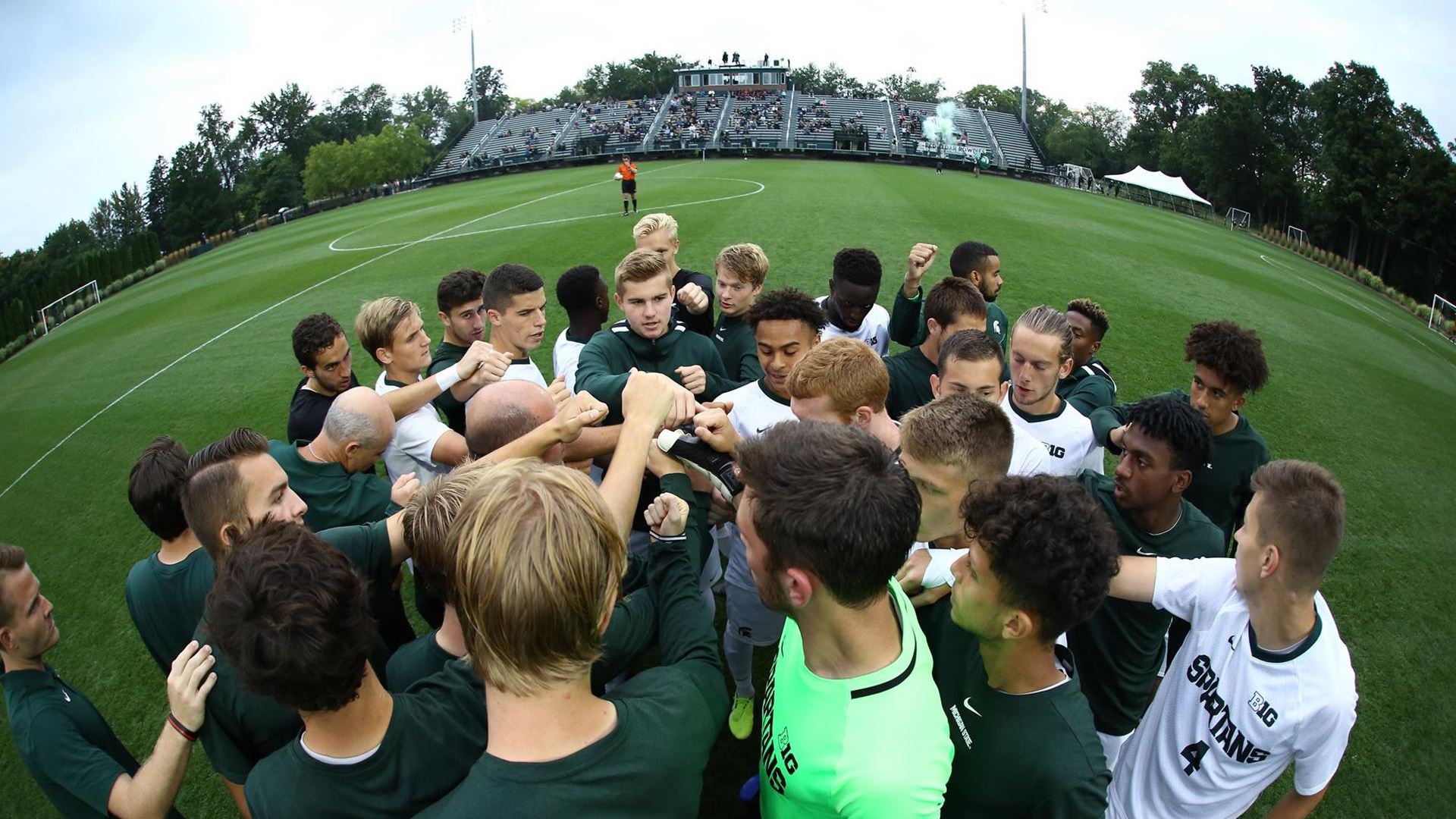 EAST LANSING, Mich. – Michigan State head men's soccer coach Damon Rensing announced that the Spartans are adding two more transfers to their roster this offseason, defender Brandon DeSmyter and defender/forward Luke Morrell to the 2020 roster.
Morrell, who is a Plainwell, Michigan native, is coming to Michigan State after a two-year stint at Oakland in Rochester, Michigan. The versatile Morrell earned second-team All-Horizon League honors and made the all-freshman team in 2018. While with the Grizzlies, Morrell started all 36 games of his career. He recorded 14 goals and 28 shots.
"We are really excited to add Luke Morrell to the MSU soccer family! Luke started for two years at center back under Eric Pogue at Oakland. I have a lot of respect for Eric and the job he does at Oakland. Luke is extremely athletic and very good in the air," Rensing said. "He is solid on the ball and extremely competitive. His physicality will fit in very well as a centerback in the Big Ten. He also has shown a knack for scoring on restarts which can be the difference between winning and losing college soccer games. He reminds me of some centerbacks we have had in the past that contributed to very successful MSU teams. He will be a great addition with the departures of centerbacks (Michael) Wetungu, (Patrick) Nielsen and (Nick) Woodruff."
DeSmyter, who is originally from Dewitt, Michigan, is joining the Spartans after two years at Northern Michigan in Marquette, Michigan and has already been enrolled at Michigan State. DeSmyter appeared in 29 games with the Wildcats and started 17 games. He took 13 shots in his career, including five on target.
"I am really happy we are adding Brandon to our fall 2020 roster. Brandon has been a student here at MSU and this was the second year he tried out for the team. He has really worked hard over the past 18 months to make this team and I feel he truly deserves this opportunity," Rensing added. "Brandon is a ready player, who makes good decisions on the ball. Technically he is very sound. He reads the game well, but most importantly he is a tireless worker which is infectious to a team. On top of all that, he is a great teammate. We are really excited to welcome Brandon to the MSU soccer family!"
Morrell and DeSmyter join six freshmen as part of the 2020 class along with new transfer Louis Sala from Northern Illinois. MSU also adds freshmen Jacob Cromer (Northville, Michigan), Chase Inscho (Rochester, Michigan), Greyson Mercer (Heber City, Utah), Kadin Shaban (Hudsonville, Michigan) and Jack Zugay (Ann Arbor, Michigan).