Manhattan College men's soccer program adds six to 2020 roster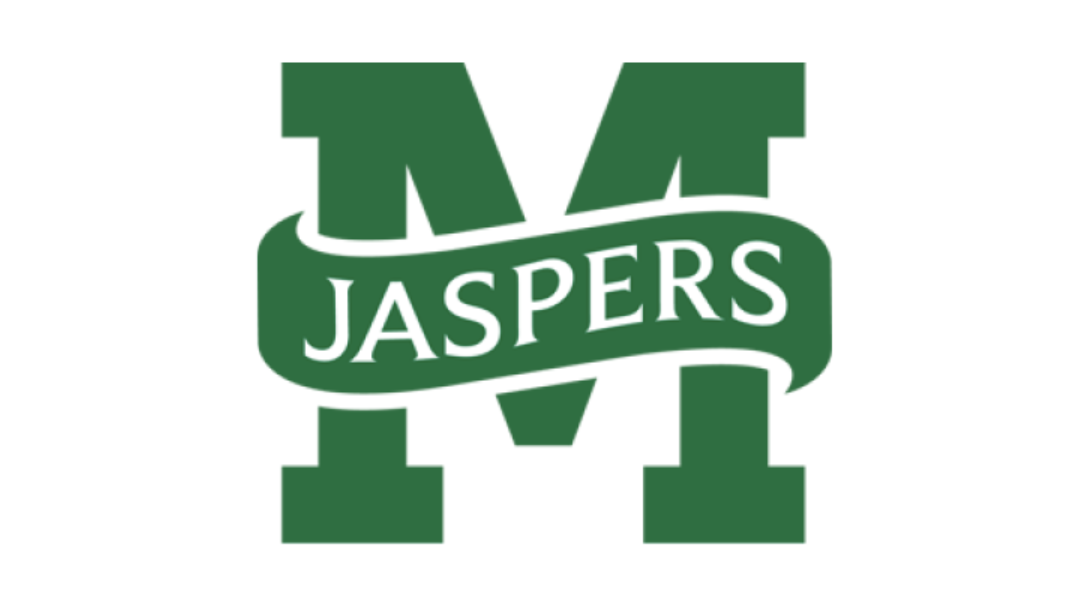 Riverdale, NY – Manhattan College head men's soccer coach Jorden Scott has announced six additions to the program.
Four freshmen and two transfers will join the Jaspers for the 2020 season.
The six incoming student-athletes committed to the program prior to the current Division I NCAA suspension for on-campus and off-campus recruiting, which runs through through April 15 due to the coronavirus threat.  
"All six of these student athletes bring great hunger, desire and diversity in the way they play that will make us even stronger than we were in previous years," said Scott. "They all come from elite, competitive environments which is crucial for us as we challenge ourselves daily to go that one step further in our pursuit of a MAAC title."
Ronaldo Da Silva makes the longest trek to the Bronx, as the Monroe College transfer hails from Sao Paulo, Brazil. Da Silva was a member of the Mustangs' 2019 National Championship squad, as he scored four goals and added one assist over 14 games. For his Monroe career, Da Silva played in 25 games, started 14 contests, and scored 10 goals with three assists. Da Silva will be a junior in 2020 and have two years of eligibility.
Justin Pierre joins the Jaspers as a transfer student from Sacred Heart and will have three years of eligibility. Last year, he saw action in seven games for the Pioneers. A native of Seaford, NY, he played his prep soccer for St. John the Baptist. A two-time captain, he was also twice named All-League and was picked as Cougars' 2018 Defensive MVP.
Jose Mendez arrives at Manhattan after prepping at Metropolitan Oval Academy, which plays in the prestigious US Development Academy system. Mendez appeared in and started 32 games for Metropolitan Oval across three seasons. No stranger to the campus, his brother George attends Manhattan College.
Joe Spires joins Manhattan after a standout career at Cazenovia High School in the greater Syracuse area.  Spires was a four-year starter for the Lakers, twice earning league Player of the Year of the honors.  Spires also garnered First Team All-State honors from the United Soccer Coaches following a senior season in which he scored 33 goals with seven assists. Spires also plays for BC United.
Vladimir Lee comes to the Bronx from Queens, where he was a member of the BW Gottschee Academy, which plays in the prestigious US Development Academy System. Lee appeared in 56 games, including 41 starts, over his three seasons with BW Gottschee.
Mason Martelloni arrives in Riverdale following a prep career at Monmouth Regional High School. Martelloni, a native Tinton Falls, NJ native, led the Falcons to 17 wins in 2019, and earned Second Team All-State and First Team All-Shore Conference honors. Martelloni also played for Cedar Stars Monmouth Academy. In 2016, Martelloni also suited up with the Generation Adidas summer select team, which competed in Munich, Germany.
"Ronaldo recently won a National Championships at the JUCO D1 level so we are expecting him to arrive ready to compete for a starting spot," Scott continued. "Justin arrives with D1 experience, and Jose, Joe, Mason, and Vladimir all competed at the highest club level in the country, so we expect them to come in and raise the level of training through their talent and intensity, which will raise the bar for starting positions. This group coupled with our fall signees, Olsen Aluc and Danny Dimarco, bring our incoming class to eight student-athletes. However, we are not done on the recruiting front and will complete the roster in the coming months."
Manhattan has qualified for the MAAC Tournament in two of the last three seasons, and will return 67 percent (12-of-18) of its goals, when the 2020 team takes the field in August.