CCL announces return-to-play for 2020-2021 season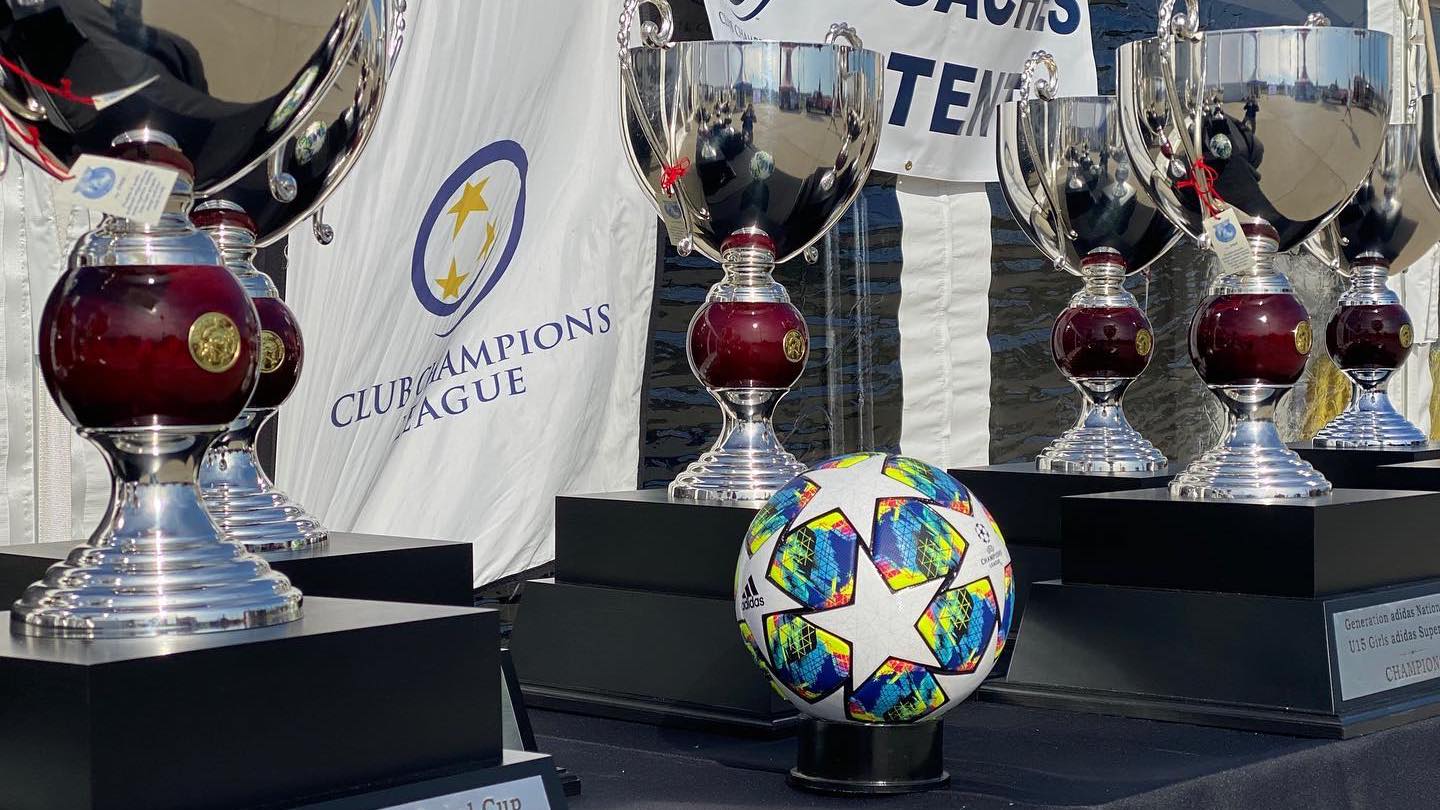 The Club Champions League (CCL) is set to begin league play and events for the 2020-2021 seasonal year. CCL will be using a set of COVID-19 Return to Play best practices and recommendations which have been developed using the Centers for Disease Control and Prevention (CDC) and U.S. Soccer's Phase III "Play On" Full Team Competitions guidance.
More teams than ever will be playing under the CCL banner, as the Charlottesville, Va. based brand has expanded to other regions with the launch of CCL New England, CCL Florida and CCL Georgia.
A total of 18 clubs from Virginia, Maryland, D.C. and West Virginia are slated to open the fall season in the CCL Premiership, the league's flagship conference: SOCA, SYA, FC Frederick, DC Stoddert, Beach FC, Arlington Soccer, Fredericksburg FC, FC Richmond, Virginia Legacy, Loudoun Soccer, West Virginia FC, Alexandria SA, Herndon Youth Soccer, VBR Star, Virginia Rush, SYC, Northern Virginia SC and Lee Mt. Vernon SC.
Games are set to begin this weekend, as teams across the U11-U19 age groups embark on another season of club-to-club competition, with every matchup contributing to the single-table standings. To learn more about the CCL Premiership, Click Here.
CCL Executive Director Brian Kuk issued the following list of important items to address and communicate when reviewing or disseminating the CCL's Return to Play Best Practices and Recommendations:
These best practices and recommendations do not supersede or replace any applicable local, state, regional or federal health guidelines or requirements, which should be adhered to by all clubs and club members.  Equally, these recommendations do not replace any club's protocols and should aid in a club having a successful matchday experience.
Directors and their members must respect the hosting club's protocols.  However, if a traveling club's protocols are stricter than the hosting club, the traveling club will still respect the hosting club's protocols and layer in any of their (traveling club) required protocols.
We want to play games.  All of our member clubs have expressed the desire to play matchdays only if there are club and league protocols that are respected and followed by all members of all clubs.
Hotspots.  The definition of a "hotspot" has become objective and subjective.  The CCL requires clubs to be data-driven in any decision-making process.  Clubs are to pay attention to COVID-19 numbers in their area and communicate clearly and concisely to the opposing club. Through this communication, a determination will be made if a matchday will be played or postponed and rescheduled for a future date.
A key pillar of the CCL and what makes our league unique is our Directors ability to communicate regularly.  Director-to-Director communication regarding a club's COVID-19 protocols will be critical to a successful matchday experience.