US Youth Soccer announces updates on East Coast League Championship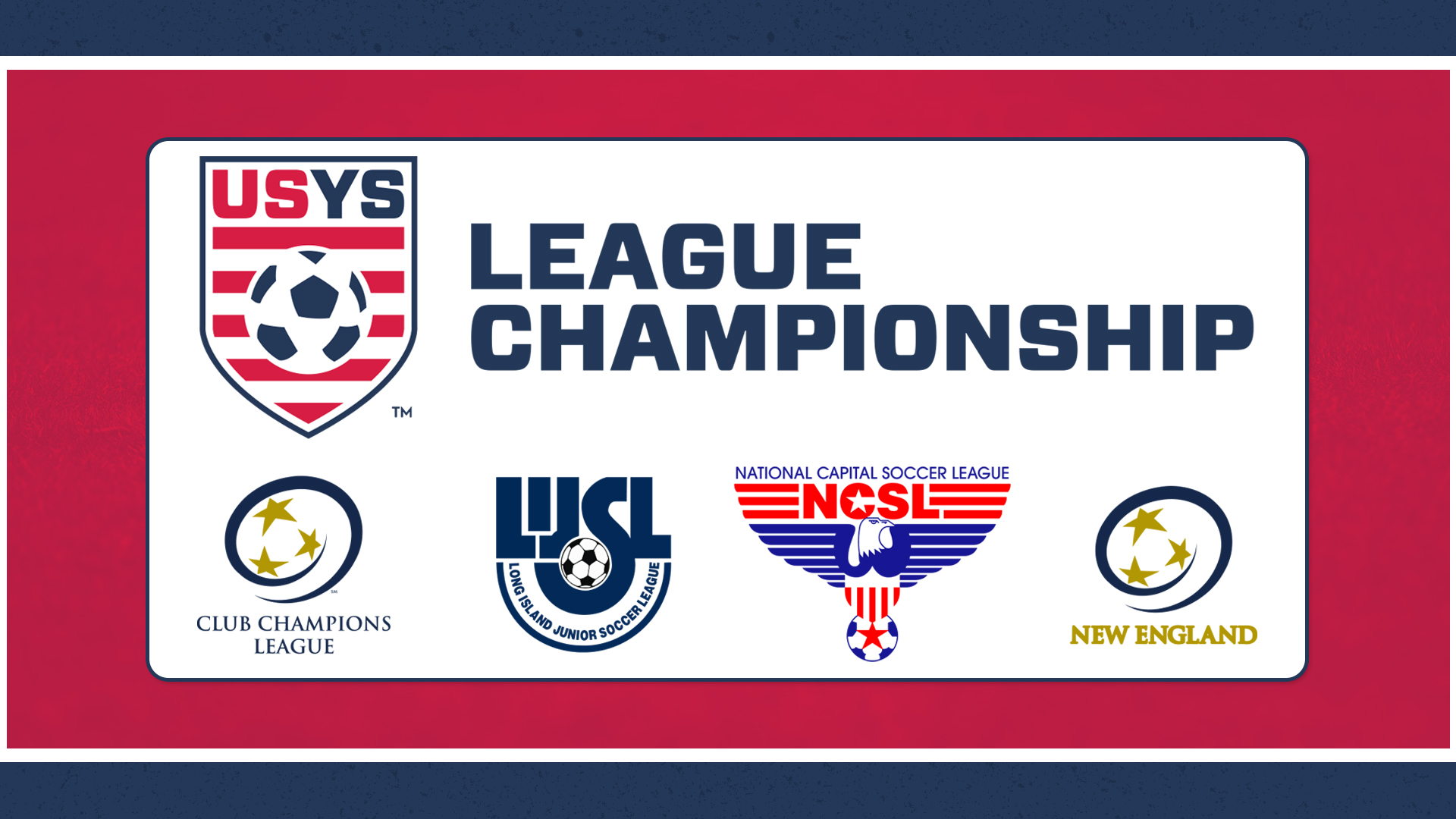 FRISCO, TEXAS – United States Youth Soccer (USYS) has announced a new competition called the League Championship which creates a direct pathway from league play to the USYS Regional Championships, and eventually the USYS National Championships.
Slated to start June 2020, but delayed due to COVID-19, the USYS League Championship offers top East Coast leagues the opportunity to see their league champions advanced to a USYS League Championship playoff.  The winner of the playoff will gain a spot to the USYS Regional Championships.
The goal of the USYS League Championship is to add to the already competitive quality of the USYS Regional Championships by qualifying top teams versus a random "Wild Card" draw.
Following the 2020-2021 seasonal year, USYS will assess the overall success of the USYS League Championship in the historically strong East Region.
"As the leader in American youth soccer, USYS continues to develop programming that helps every member of the USYS Family reach their goals, on and off the field of play. From refining the player development pathway with MLS, to the all-new USYS League Championship, USYS has created ideal environments for highly competitive east coast clubs, teams and players to showcase their talent," stated Skip Gilbert, USYS CEO.
The Club Champions League (CCL), National Capital Soccer League (NCSL), Long Island Junior Soccer League (LIJSL), and CCL New England have been accepted as founding members of the East Region League Championship.
"In promoting the vision that US Youth Soccer had when creating the USYS League Championship program, besides the additional pathway to the USYS National Championship Series, the four initial league members have created an exciting environment of sharing ideas and common goals that assist in providing the best possible experience for their players," said Brad Roos, Chairman of the USYS League Championship.
The USYS League Championship platform is the future for all clubs to provide affordable, regional access via the National Championship Series.
The USYS League Championship will be held May 22-23, 2021 at the River City Sportsplex in Richmond, Virginia. River City is home to 12 lighted turf fields. In partnership with Richmond Region Tourism, USYS will be able to offer discounts/coupons to many of the surrounding attractions and restaurants.
CCL, NCSL, LIJSL, and CCL New England have had collective national, regional, and state championship success since 2017:
2 USYS National Champions
5 USYS National Championship Finalists
3 USYS Eastern Regional Champions
6 USYS Eastern Regional Championship Finalists
72 USYS Eastern Regional Championship Qualifiers
66 USYS State Champions