Dates and locations set for US Youth Soccer National League Showcase Series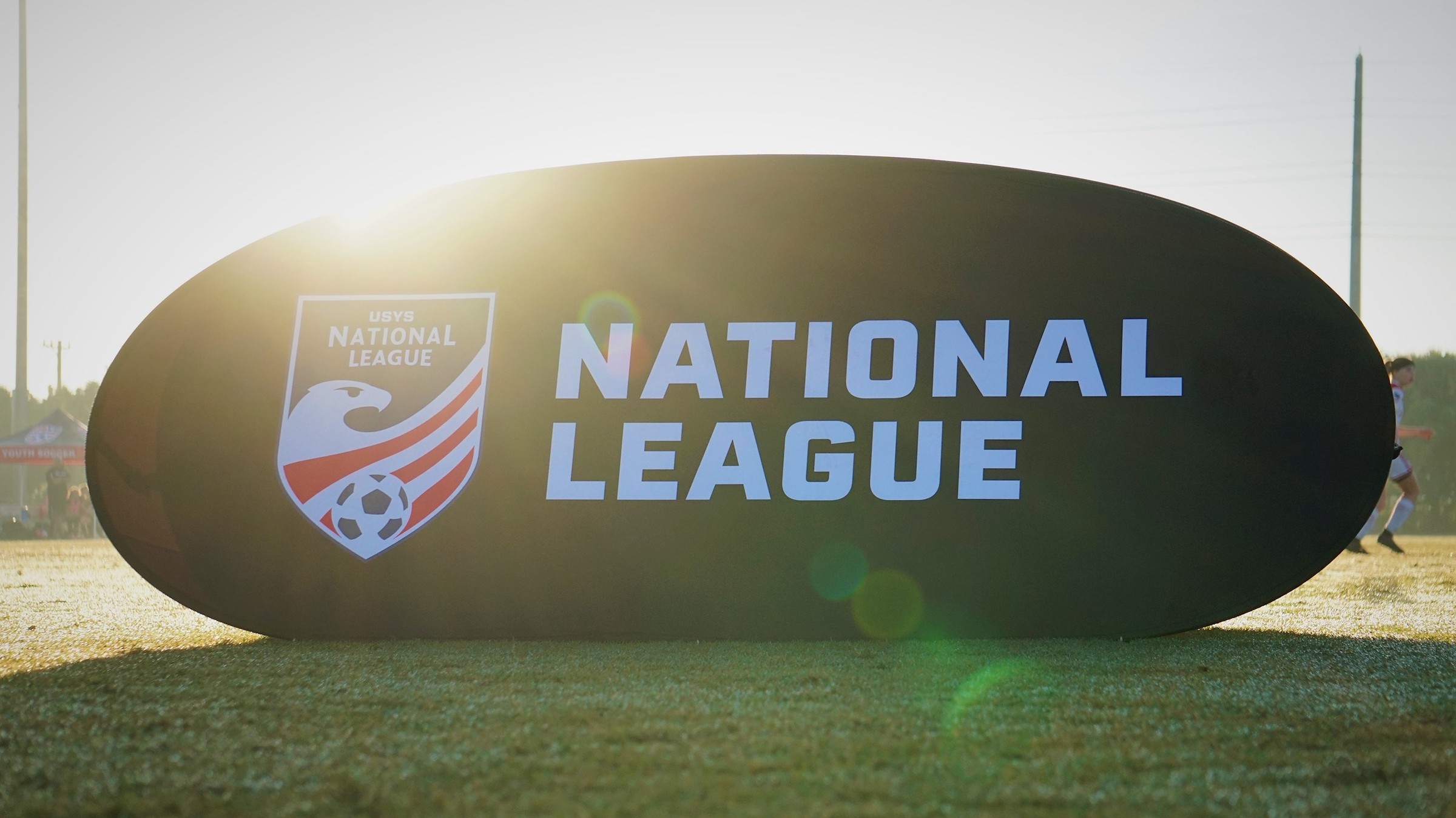 FRISCO, Texas — The US Youth Soccer (USYS) National League has announced dates and locations for the inaugural season of the USYS National League Showcase Series — featuring eight different events throughout the 2020-21 season.
The National League Showcase Series will permit 14U-19U Boys and Girls teams from all National League Conferences to apply. A limited number of spots are available to other USYS teams, as well as teams from outside organizations. Each individual event will hold competitions for designated gender age groups, and teams will play three games over three days.
More details on the team applications for the National League Showcase Series will be announced in the coming weeks.
The eight scheduled events are in a showcase format, featuring cross-Conference matchups. Teams with similar performance in the National League Conferences, or other applicable competitions, will be grouped to increase the likelihood of playing evenly-matched games. The Showcase Series will present opportunities for scouts from professional, college, and international levels, as well the US Youth Soccer Olympic Development Program (ODP), to evaluate players in an optimal competitive environment.
In addition to the showcase format, select events will also include National League Conference playoff games, which feature previous Conference winners competing to earn a spot in the 2021 USYS National Championships.
2020-21 National League Showcase Series | Dates and Locations
Dates
City
Age Groups & Format
Oct. 23-25, 2020
Greensboro, NC
14U Boys & 14U Girls – Showcase
Dec. 4-7, 2020*
Wilson, NC
15U, 16U, 18U & 19U Girls – Showcase
15U-16U Girls – Playoffs
Dec. 11-13, 2020
Las Vegas, NV
15U-19U Boys – Showcase
Dec. 27-30, 2020**
Tampa, FL
14U Girls & 14U-16U Boys – Showcase
14U Girls & 14U-16U Boys – Playoffs
Jan. 15-17, 2021
Lakewood Ranch, FL
17U-19U Boys – Showcase
17U-19U Boys – Playoffs
Feb. 19-21, 2021
Dallas, TX
15U-17U Girls – Showcase
March 12-14, 2021
Greensboro, NC
15U-19U Boys – Showcase
March 19-22, 2021*
Irvine, CA
17U-19U Girls – Showcase
17U-19U Girls – Playoffs
* Showcase matches run Friday to Sunday; Playoff matches run Saturday to Monday.
** Showcase matches run Sunday through Tuesday; Playoff matches run Monday through Wednesday.
"US Youth Soccer is excited to introduce the National League Showcase Series. It offers a unique opportunity for teams across the country to play in front of scouts from all levels of the game," said USYS CEO Skip Gilbert. "With the focus of the National League shifting to more localized competition within the Conferences, the Showcase Series will provide a national platform that allows teams to compete in diverse matchups against top opponents."
The formation of the National League Showcase Series was announced earlier this year following a restructuring of the previous National League format. More information on the showcases, including FAQs and a visual guide, is available on the National League homepage.
The USYS National League features 13 Conferences that operate at a multi-state tier and provide high-level competition at a targeted local level, as well as a pathway for advancement into the regional and national stages of the USYS National Championship Series. The new National League Showcase Series represents the national tier of the National League, providing a platform for teams to compete in cross-conference matches.