Youth soccer to return in New York City after Bill de Blasio reverses freeze on field permits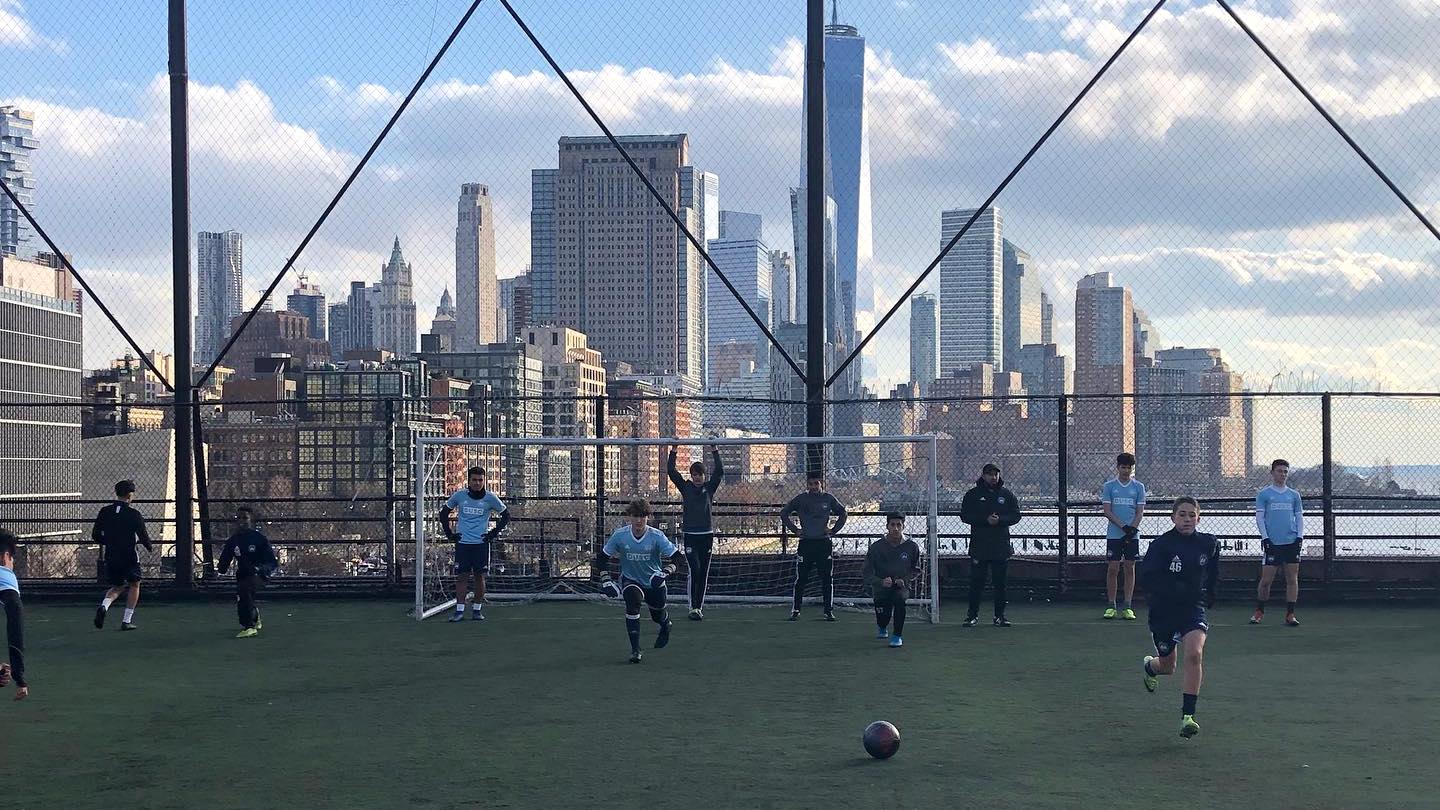 On Friday, the "Fields 4 NYC Youth" coalition announced that New York City Mayor Bill de Blasio will be reversing the recent freeze of field permits for local athletic organizations.
Since the NYC Parks and Rec department denied local youth soccer clubs and other sports programs the use of field permits for this fall, major backlash has been mounting throughout the community.
A total of 121 sports organizations, including numerous soccer clubs, backed the "Fields 4 NYC Youth" movement over the past couple weeks, along with 11 elected officials. A petition on Change.org received nearly 9,000 signatures in a matter of days, quickly exceeding its goal.
Thank you to all from NYC for the work you did to get the mayor to release the field permits. Amazing what can be done when people work together. Great job one and all!

— Richie Christiano (@ENYPres) August 28, 2020
In the youth soccer community, Downtown United SC, Manhattan SC, South Bronx United and the Eastern New York Youth Soccer Association were among the many vocal backers of "Fields 4 NYC Youth".
See below for the full press release on the decision to resume granting field permits in New York City:
NEW YORK, NY – ​Today, New York City Mayor Bill de Blasio announced a reversal of the recently-imposed "first-come-first-play" policy for the city's athletic fields and facilities.
The New York City Department of Parks and Recreation will begin issuing permits to youth organizations that had previously applied. On behalf of more than 60,000 New York City children and families that our programs serve, we thank the Mayor and the N.Y.C. Parks Department for listening to our concerns and making a change.
We also would like to thank all of the elected officials who assisted us in bringing organized youth sports back this fall, including: Manhattan Borough President Gale A. Brewer, New York City Council Member Joe Borelli (51st District), New York City Council Member Justin Brannan (43rd District), New York City Council Member Brad Lander (39th District), New York City Council Member Mark Levine (7th District), New York City Council Member Steven Matteo (50th District), New York City Council Member Helen Rosenthal (6th District), New York State Assemblymember Michael Reilly (62nd District), New York State Assemblymember Linda B. Rosenthal (67th District), New York State Senator Alessandra Biaggi (34th District), New York State Senator Andrew Gounardes (22nd District), U.S. Congressman Max Rose (11th District) and Former New York City Council Member and current CEO and President of Riverside Park Conservancy Dan Garodnick. We would also like to thank Eddie Albert, President of the Prospect Park Baseball Association, for bringing the concerns directly to the Mayor.
We appreciate the commitment and passion of all of our families and young players who wrote letters to the Mayor, the NYC Parks Commissioner, and other city officials, and of every one of the 8,875 individuals who signed the #Fields4NYCYouth petition to support the return of youth sports in compliance with safety protocols.
Our many families and children are so grateful for the opportunity to safely return to our city's beautiful parks and resume participation in youth sports and recreational programs. Our organizations and leagues take public health protocols seriously, and our leadership and coaches are ready to work with the City and State to adhere to all health guidelines and restrictions.
The fall season will positively impact the mental and physical health of tens of thousands of young New Yorkers who need to enjoy the outside air, stay active, compete, and interact responsibly with teammates and friends. We all eagerly await the start of the season and a better fall for all of New York City's children and youth.