USL club Indy Eleven to support 15,000 players with statewide youth soccer program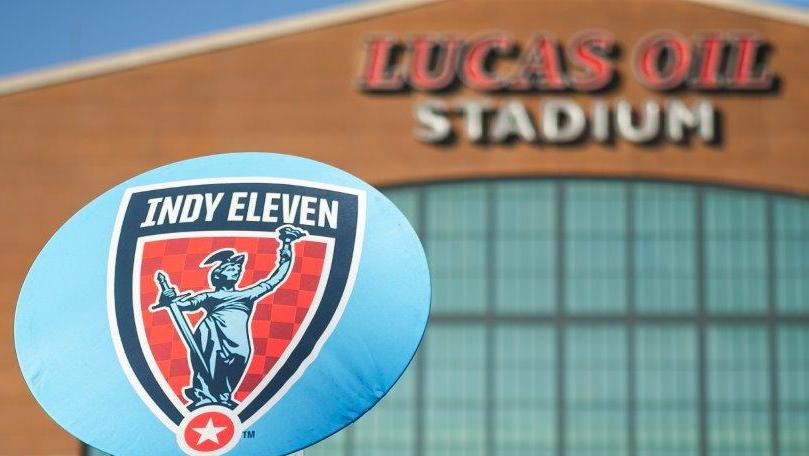 INDIANAPOLIS – USL club Indy Eleven announced the launch of the Indy Eleven Youth Soccer Program, an initiative that will support more than 15,000 young players across the State of Indiana.
The Indy Eleven Youth Soccer Program is designed to increase accessibility to soccer in communities and encourage players, coaches, referees, and parents to grow their passion for the sport by supporting the recreational soccer programs at member clubs. The program's initial Founding Member clubs include:
Westfield Youth Soccer Association (WYSA)/Indiana Fire Juniors (Hamilton County)
Impact Soccer Club (Hancock County)
South Central Soccer Academy (SCSA) (Johnson County)
Cutters Soccer Club (Monroe County)
Indy Eleven is also finalizing details with other Founding Club partners which will further bolster the scope of players under the program's umbrella. Those specific partners will be announced in the coming weeks.
"Alongside our partner clubs, the Indy Eleven Youth Soccer Program will expand opportunities for young players and their families to enjoy and appreciate the sport," said Indy Eleven President and CEO Greg Stremlaw. "As Indiana's professional club we want to ensure this program expands to support players throughout the state, and we sincerely thank our Founding Partners for providing a strong start towards achieving that goal."
As part of the program, each registered recreational player will represent Indiana's Team by wearing variations of Indy Eleven jerseys at their respective clubs and receive tickets to an Indy Eleven match. Assistance to member clubs includes items such as technical coaching expertise via the Indy Eleven Technical Staff and Youth Development Program; access to additional educational resources for players, parents, coaches, and referees; and the creation of revenue-generating partnership opportunities. In addition, Indy Eleven will host an annual Soccer Festival with each club to bring its community together in celebration of the sport.
"The Indy Eleven Youth Soccer Program provides an expansive outlet for our players and coaches to have a real impact on the development of the sport in Indiana by lending expertise and creating real bonds with club members," said Indy Eleven Head Coach Martin Rennie. "We look forward to providing training opportunities for coaches that can ensure their players have a more enjoyable experience in the sport, therefore encouraging players to play longer and ideally become lifelong soccer supporters."
"Westfield Youth Soccer Association and Indiana Fire Juniors are extremely pleased to continue working in an expanded capacity with our hometown professional team. For several years we have shared the Grand Park fields with Indy Eleven, and now we are proudly sharing the jerseys," said Mark Webber, Indiana Fire Juniors Executive Director. "The technical and overall support from Indy Eleven for the program will go a long way in the promotion and development of the game we all love. WYSA is honored and fortunate to have the involvement of a professional club in our grass roots soccer programming, and we know our players will be excited to pull on their new Indy Eleven jerseys this fall!"
"On behalf of our recreational players, coaches, and volunteers from throughout our area who are part of our club, we are incredibly excited about this partnership with Indy Eleven," said Nick Hargett, SCSA Assistant Director of Coaching. "This partnership allows our kids the chance to experience soccer all the way from the grass roots up to the professional level. We are proud to be an extension of the game here in our community alongside Indy Eleven."