College recruiting returns at EDP Showcase 2020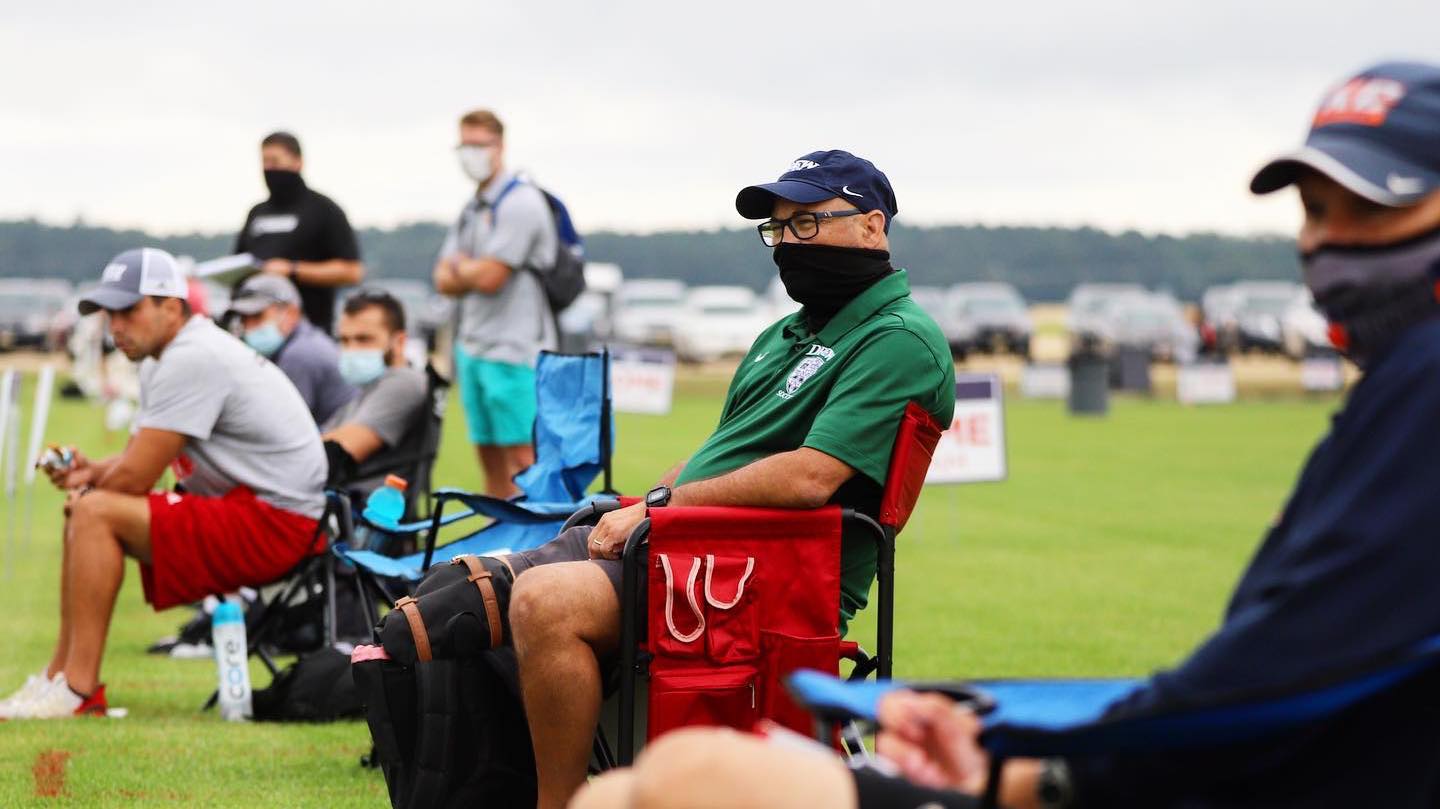 By Evan Unger, EDP Soccer.com
After hosting four tournaments last month, EDP Soccer kicked off its first showcase event of the 2020-2021 season with the EDP Showcase at Tuckahoe Turf Farms in Hammonton, NJ.
The event hosted 15U-19U Boys and Girls teams, as many clubs continue to come back to competitive play. Following EDP's health and safety protocols, coaches and players were excited to be back on the field.
The scheduling format included back-to-back game times also provided for important social distancing protocols and the ability for tournament operations staff to properly sanitize as needed between groups leaving and entering the facility. EDP Soccer also used a new field layout for the weekend, which created extra space between fields ensuring teams and spectators had the ability to distance themselves.
With Division III and Junior College coaches allowed to recruit off-campus, many coaches were in attendance for what was one of their first chances to again watch players in person. EDP partnered with ScoutingZone for an advanced scouting experience for coaches in attendance. In addition to the college coaches on site, EDP also partnered with Next Level Video for the event, so that Division I coaches (NCAA mandated dead period till 8/31), Division II coaches (NCAA mandated quiet period till 8/31), and Division III coaches who were not able to make the event due to budget and travel restrictions are still able to evaluate players via video after the event.
Thank you to everyone that came out this weekend and made the EDP Showcase a huge success on and off the field. We truly appreciate the players, coaches and spectators following the guidelines and wearing masks! 😷👏🙌🙏 pic.twitter.com/RDaUmx5736

— Elite Development Program (@EDPsoccer) August 10, 2020
---
"Thank you to EDP for hosting a successful and safe college showcase amidst COVID. Great opportunity for the players to get out and compete again and for us college coaches to recruit prospective student-athletes while doing so safely thanks to EDP's protocols, guidelines, and signage at the fields for all in attendance."
— Ariana Ruela, Rutgers Newark Women's Soccer Head Coach
---
"All of our players were excited to be back on the field and play against quality competition. EDP did a great job of not only putting in place all the proper return to play protocol, but communicating that protocol with all the players, coaches, and parents. We knew exactly what was expected of us and it was another great weekend of fun and safe competition."
— Jared Harris, Lower Merion SC Coach
A Look At The Weekend's Results
05 Boys
After a successful 2019-2020 season which saw Futures SA 05B earn a spot in inaugural USYS National League Playoffs, the squad started their 2019-2020 campaign off reaching the final of the Red Bracket, where they were defeated 2-0 by one of Pennsylvania's top teams, Lehigh Valley United 05B Black.
04 Boys
After playing to a 0-0 draw on Saturday, Lower Merion Invictus and Dutchmen FC 04 battled out again in the final of the Red Bracket, with Dutchmen FC coming away with the 2-1 win.
03 Boys
EPYSA State Cup Champion CASA 03M Elite United and Peninsula SC Premier Eagles both went into Sunday 2-0, but with the 1-0 victory, Peninsula SC advanced to the final to take on  SJEB Rush 03B Academy. In a battle between two of New Jersey's top teams, SJEB Rush won on Penalty Kicks to win the Red Bracket.
02/01 Boys
New Jersey Stallions Academy 02 Bayern finished the weekend with wins in all four games, defeating EPYSA State Cup Champion and USYS Eastern Regional Semifinalist Philadelphia Ukrainian Nationals 02 Black in the final game of the Red Bracket.
05 Girls
Philadelphia SC Coppa Rage 05, who was recently named a qualifier for the inaugural USYS National League Playoffs, defeated NJ Fire FC 05 White in a very tightly contested match that was decided on Penalty Kicks In the final of the Red Bracket.
04 Girls
Penn FC Youth 2004F Lightning defense led the team to two wins and one draw in the group stage with no goals allowed, and the attack finished the weekend off with four goals in a 4-1 defeat of Pennsylvania Rush 2004 in the final of the Red Bracket.
03 Girls
Jersey South FC Galaxy defeated local foe SJEB Rush 03G NL in the final of the Red Bracket. Jersey South kept three clean sheets over the weekend, and only allowed 1 goal in their four games.
02/01 Girls
It was an all New Jersey Rush Final, as New Jersey Rush 02 Grey NL took on New Jersey Rush 01 Grey NL in the Final of the Red Bracket. The 02 side came away with the win, kick starting what they hope to be a successful final season having qualified for inaugural USYS National League Playoffs.