Campbell University women's soccer signs five recruits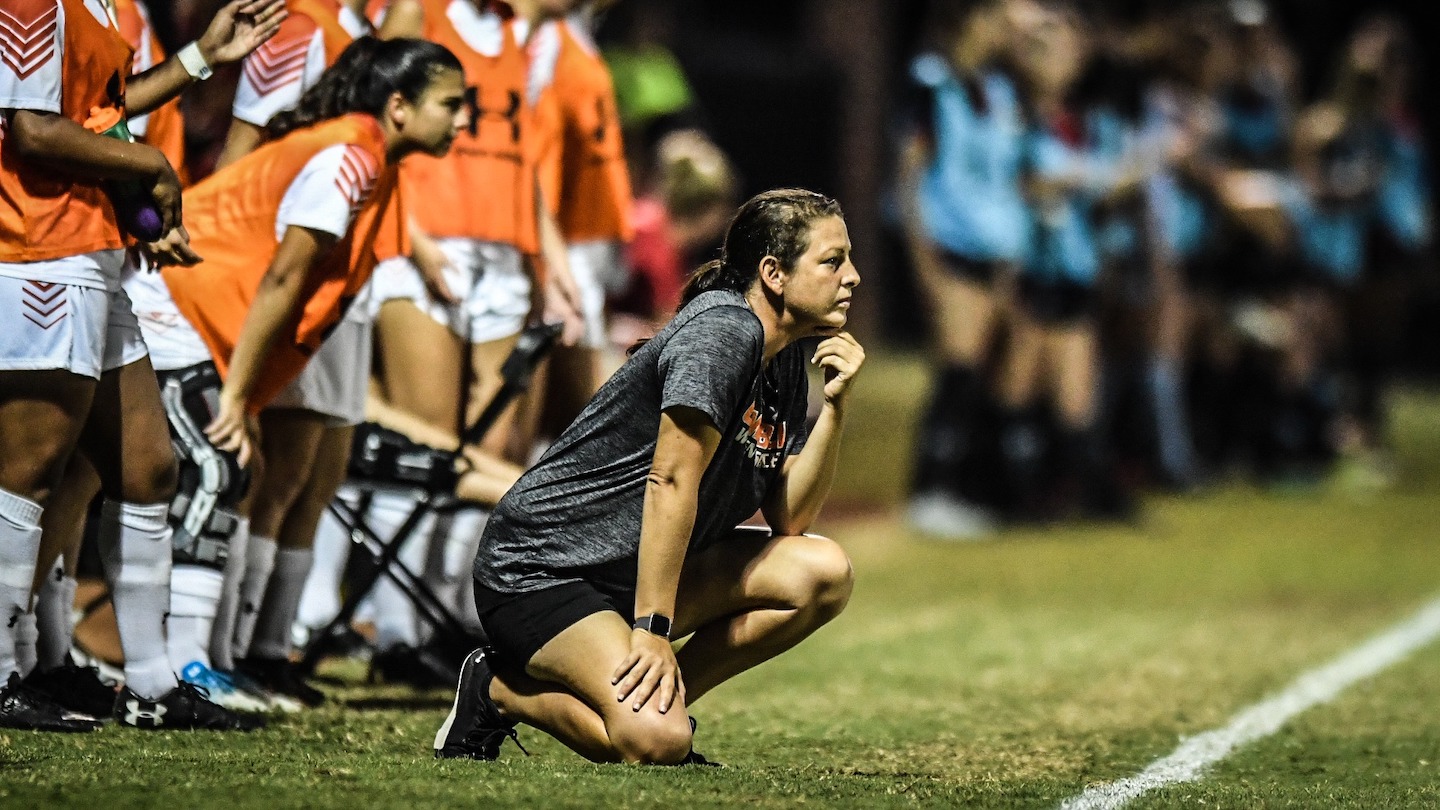 BUIES CREEK, N.C. – Campbell women's soccer head coach Samar Azem has announced the signing of five student-athletes to the 2021 class.
"We are excited about the quality of this 2021 class," Azem said, who is currently in her fourth year as head coach of the Camels. "We have a lot of talent in this class and each player can impact us right away and continue to add depth to our roster. We are getting better immediately on the field and are creating a roster that will wear teams down with substitutions we make. Each player was specifically selected to fit into our team make up on the field and in the locker room and each of these players bring an exceptional drive to the game and what they do. We are very excited about the continued direction of this program."
The class is comprised of defenders Kate Boring and Sage Dougherty, midfielder Sofia Libman and forwards Kaleigh Backlund and Reagan Baiotto from Arizona, Georgia, North Carolina and Tennessee.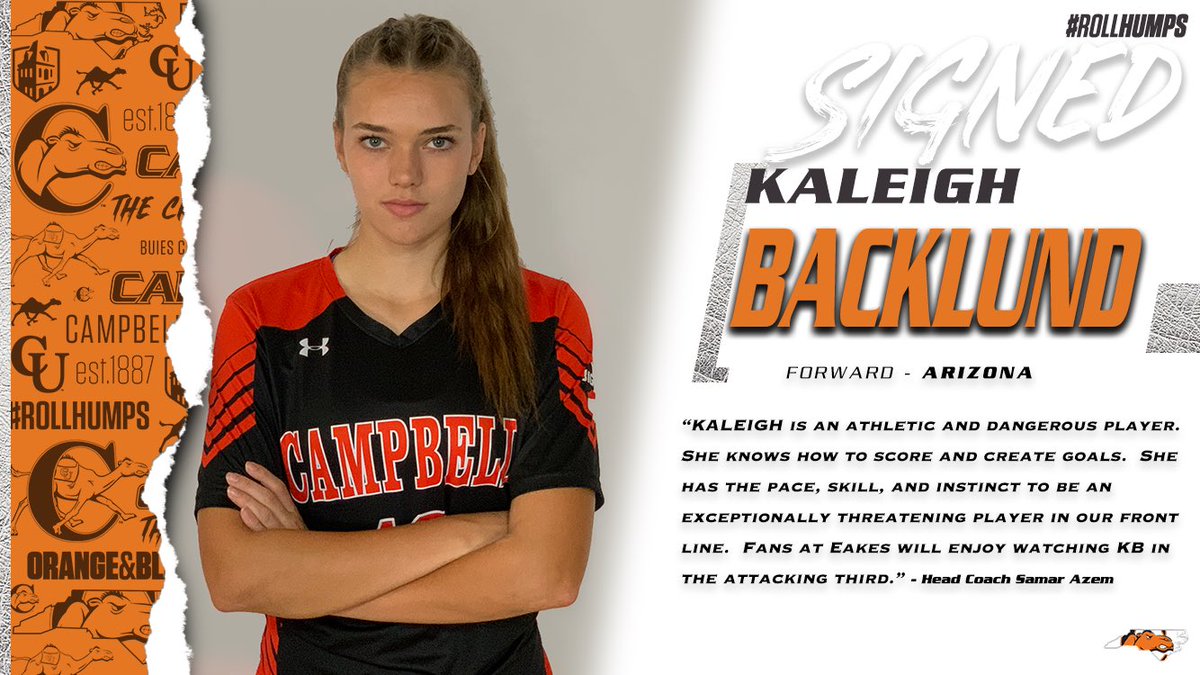 Kaleigh Backlund | Forward | Gilbert, Ariz. | Highland HS
Kaleigh Backlund, the 2019-20 Central Region Player of the Year and a two-time All-Region selection, signed with the Camels out of Highland High School in Gilbert, Ariz. under head coach Andy Barber. Backlund scored 18 goals and recorded 12 assists as a junior helping Highland reach the semifinals of the state playoffs. As a sophomore Backlund earned Central Region Offensive Player of the Year honors after scoring 10 goals and recording six assists, leading the team to the quarterfinals of the state playoffs.
Backlund played club soccer with Arizona Arsenal ECNL under head coach Summer Anderson, the same team as current Campbell freshmen Emma Rich and Madelyn Gibbs. Backlund was named the "Hardest Worker" on the club team in each of her past three seasons.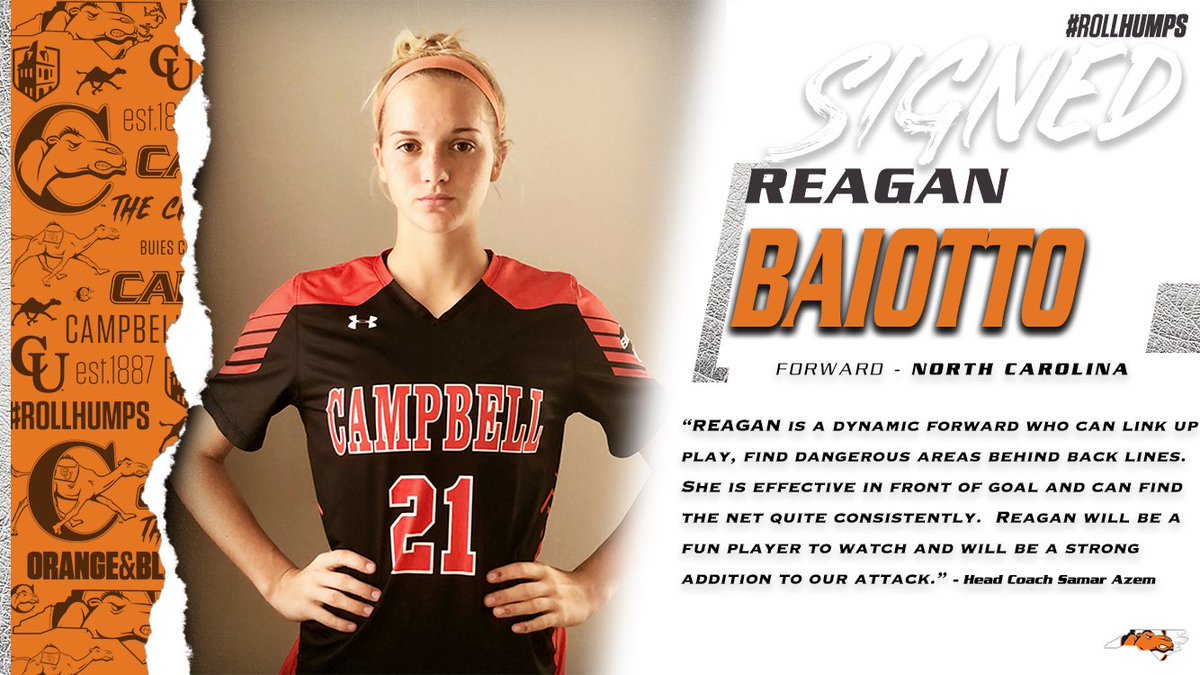 Reagan Baiotto | Forward | Hubert, N.C. | Swansboro HS
Reagan Baiotto signed with CUWS out of Hubert, N.C. where she played for Swansboro High School under head coach Douglas Kidd. Baiotto played club ball with the Wilmington Hammerheads under head coach Will Heany. She is also the sister of former Campbell swimmer Maddie Baiotto, who owns two individual school-records for the Campbell swim program.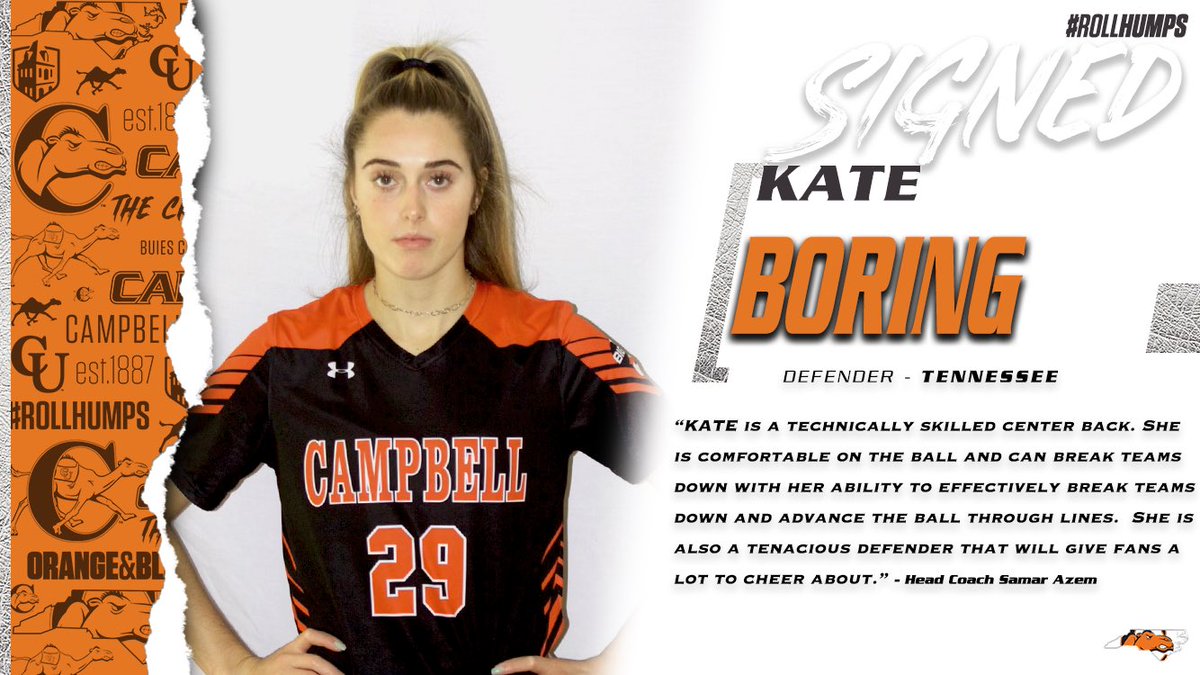 Kate Boring | Defender | Brentwood, Tenn. | Brentwood HS
Kate Boring joins the Camels as a three-time all-district and one-time All-State defender out of Brentwood High School under head coaches Maggie McLaughlin and Kersta Mello. Boring helped Brentwood to two district regular season & tournament championships, two region championships and three straight appearances in the Tennessee state tournament. She has also earned Rookie of the Year honors as a freshman and was named Defender of the Year this past season.
Boring played club with Tennessee Soccer Club 02/03 ECNL under head coach Ronnie Woodard where she helped the team to two appearances at the ECNL National Playoffs. She was also named to the Best XI team at the National Championship Tournament in 2016.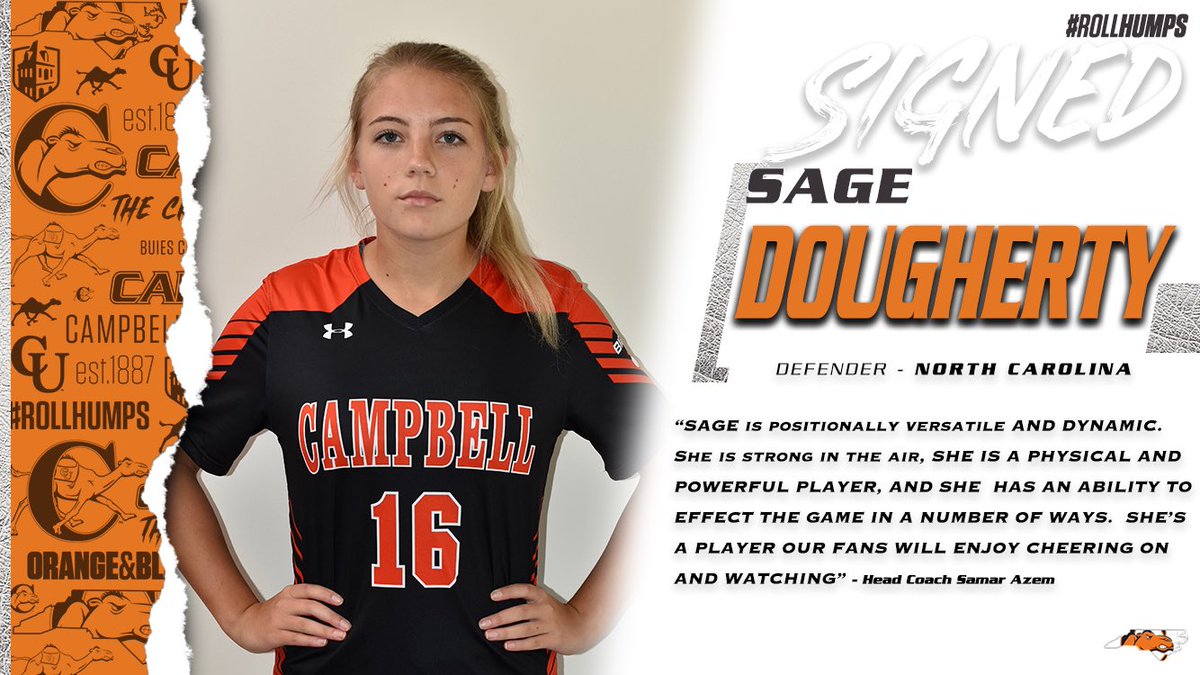 Sage Dougherty | Defender | Cameron, N.C. | Union Pines HS
Sage Dougherty is headed to the Creek after a successful career on the backline at Union Pines High School where she played under head coach James Horwath. The Cameron, N.C. product helped Union Pines to two straight conference championships as a sophomore where she scored five goals and recorded two assists. In a shortened junior season Dougherty provided two assists in three games this past spring.
Dougherty played club with North Carolina FC ECNL under head coach Jason Keyes. She was named to the USYS 2018 National Championship Best XI team after helping NCFC to a National League Division and Region 1 championship. Dougherty also helped the club team to an appearance at the 2016 US Club National Cup XV National Championships in Aurora, Colo.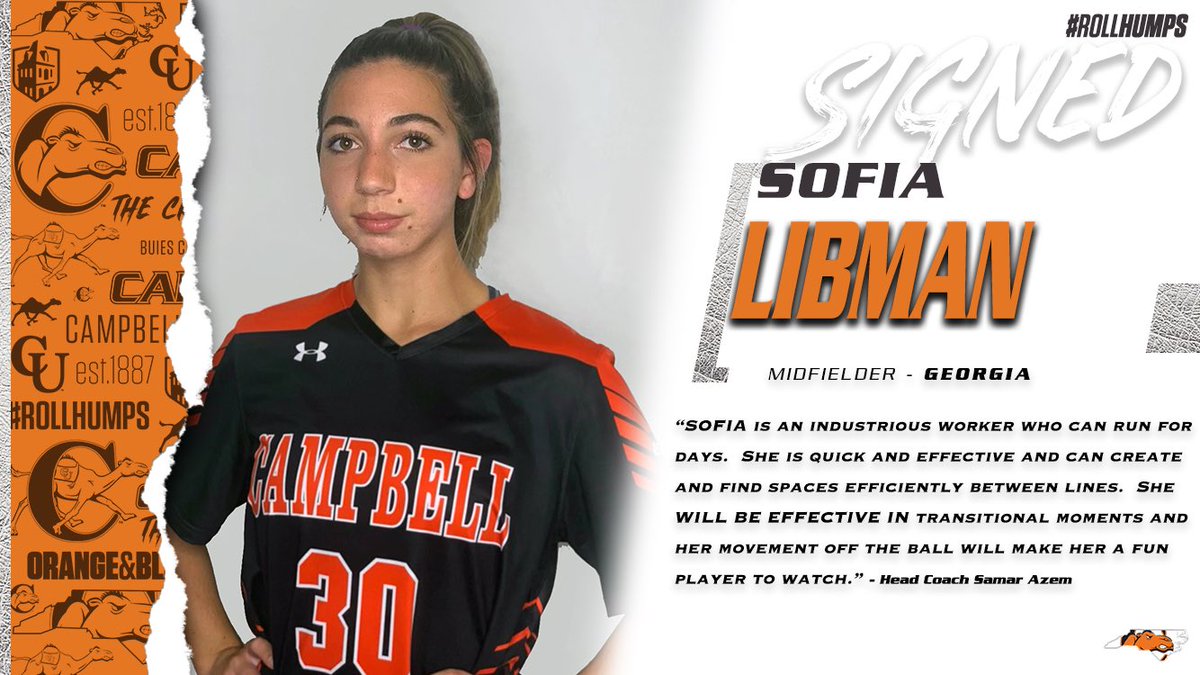 Sofia Libman | Midfielder | Marietta, Ga. | Lassiter HS 
Sofia Libman joins CUWS from Lassiter High School in Marietta, Ga. under head coach Robbie Galvin. As a midfielder, Libman helped Lassiter to a two region championships and made appearances in the Final Four as a freshman and Elite Eight of the Georgia state playoffs as a sophomore. Libman played club ball with the Atlanta Fire United ECNL under head coach Nadine Kezebou, making an appearance at Nationals in 2018.
The Fighting Camels will begin its 2020-21 season this spring, opening on the road against UNC Asheville on February 21.