UNC Greensboro women's soccer team adds three incoming freshmen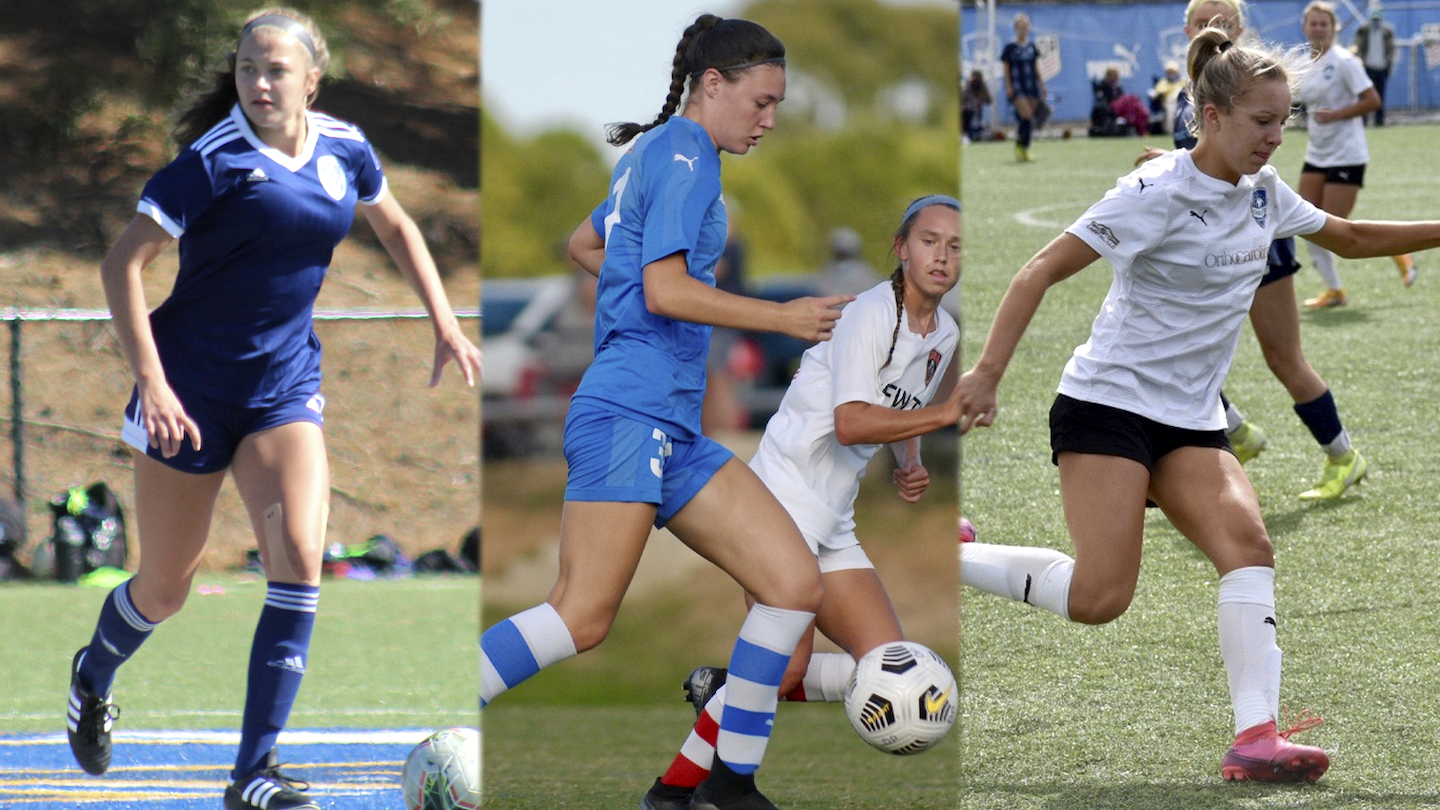 GREENSBORO, N.C. – UNC Greensboro women's soccer completed another successful Signing Day, with Chloe Lausell (West Florida Flames), Rachel Poplin (Charlotte SA) and Ally Hackett (Charlotte SA) all committing to play for the Spartans in the fall of 2021.
Poplin and Hackett both arrive as homegrown products, coming by way of Winston-Salem and Charlotte respectively while playing together at Charlotte Soccer Academy. The Spartans potentially shore up their backline for seasons to come with Hackett and Lausell both playing primarily at the center back position in previous years, with Poplin providing immediate depth for UNCG in the middle of the field.
"We are delighted with this class," says head coach Michael Coll. "We've focused on positions which we felt needed increased depth and competition. These three are fantastic additions to the strong team that we already have. They are all good students, elite players and their personalities will match perfectly with the current team."
Defense | Santa Fe Catholic HS | Lakeland, Fla. 
• Played club for the West Florida Flames (USSDA), leading her side to the DA Cup in 2019-20
• Helped take Santa Fe Catholic to the 2A District 6 playoffs
• Weighted GPA of 4.7, and a member of the National Honor Society, Student Government Association, Science National Honor Society and Mu Alpha Theta
Coll on Chloe Lausell: "Chloe is a dominant defender and comes to us from the strong West Florida team in the Tampa area. She is quick and very strong and is equally good with both feet. She can turn defense into attack very quickly with her speed on the ball coming out of the back-line."
Midfield | Wesleyan Christian Academy | Winston-Salem, N.C.
• Played five years at Charlotte Soccer Academy (USSDA) under head coach Brian Moore
• Helped lead CSA DA team to national playoffs in California three straight years
• 15 caps for the Charlotte Soccer Academy U17s in 2019-20
Coll on Rachel Poplin: "Rachel is a holding center midfielder who also comes out of a top environment at Charlotte Soccer Academy. She is a dominant ballplayer and a natural technician on the field. Her vision and calmness will impress Spartan fans."
Defense | Charlotte Catholic HS | Charlotte, N.C. 
• Played club at Charlotte Soccer Academy (USSDA) under head coach Brian Moore
• Helped lead CSA DA team to national playoffs in California three straight years
• Scored a goal and made 14 appearances for the Charlotte Soccer Academy U17s in 2019-20
Coll on Ally Hackett: "Ally is an aggressive and confident defender who can also play midfield and forward. She is very fast and technically good with the ball at her feet. She has had great development at Charlotte Soccer Academy and she is a natural-born leader."