College of Charleston signs seven women's soccer recruits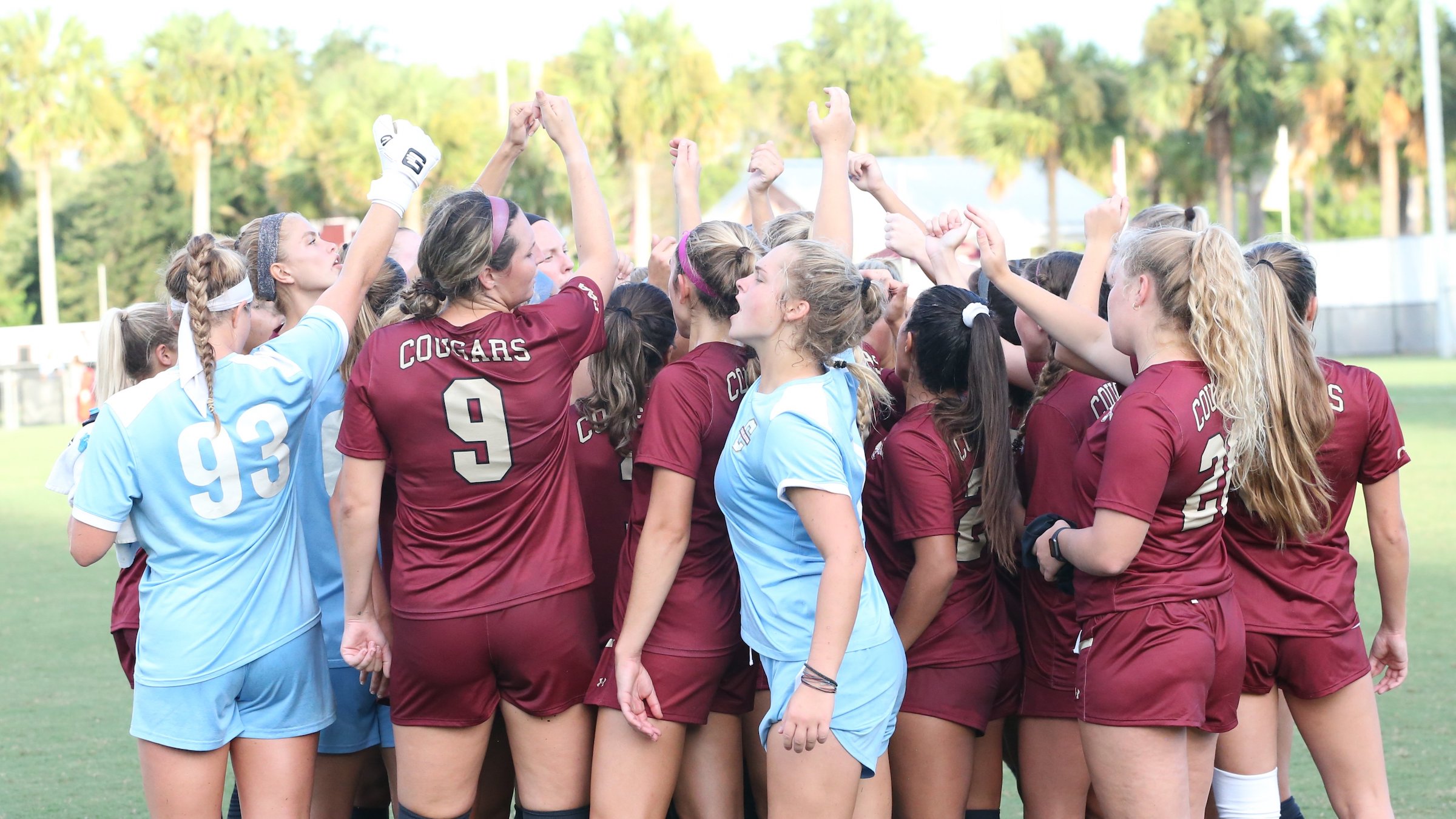 CHARLESTON, S.C. – College of Charleston women's soccer Head Coach Christian Michner ('98) and his staff signed seven players to complete their 2021 recruiting class during the early signing period.
"I am so excited to welcome our 2021 recruiting class to CofC," said Michner, who is in his 11th season at his alma mater. "We spent a lot of time watching and getting to know these players over the past few years. We know that this group will represent The College both on-and-off the field with honesty, integrity and excellence in all that they do.
"It's an extremely talented group of players that really embody what our program is all about. I know they will come in and leave their mark. This class will join a very hard-working and talented team, who will welcome them with open arms. Our program took another huge step forward in signing these players and we can't wait for them to arrive next fall."
Mary Alexander, Midfielder, Davidson Day School, Statesville, N.C.
"Mary is a super athletic and hard-working attacking midfielder from North Carolina. She is a handful in the attack and will be a major threat for us creating and scoring goals. We think she will come in and make an immediate impact for our program."
Savannah Barron, Goalkeeper, IMG Academy, Bradenton, Fla.
"Savannah has been playing goalkeeper at the highest youth levels for several years now and will be coming to us from an incredible playing environment at IMG. Her game is college ready and she will continue to get even better in our environment here in Charleston. I know Savannah will do amazing things in goal for our program during her time at CofC."
Delaney Dawes, Forward, Blessed Trinity Catholic High School, Milton, Ga.
"Delaney is an electric player. She is fantastic on the ball and is extremely quick going to goal. She has a small frame, but is so difficult to defend as she can show up in a flash to score a goal. Delaney will be an awesome addition to our attack."
Lexi Drumm, Defender, St. Johns Country Day School, Jacksonville, Fla.
"Lexi is a very tough defender that plays with the type of passion and intensity that is going to make her successful at the college level. She is an exceptional leader, who will help keep us connected and on the same page through the lines. We are so excited to welcome Lexi to our program."
Alarie Hodge, Forward, James Island Charter High School, Charleston, S.C.
"Alarie has taken her game to the next level over the past few years. She has really developed into a very good forward. She has great pace and athleticism to add to a deft scoring touch. We could not be more excited to add her to our team."
Emmie Wannemacher, Defender, J.L. Mann High School, Greenville, S.C.
"Emmie has so many great qualities in her game, but her mentality and the intensity she plays with is off the charts. She can play a lot of positions and we see her mainly as an outside back/outside midfield type player. She's got an engine as well that allows her to play at a high level for a very long time. She will make an immediate impact at CofC."
Shae Yocum, Defender, Point Pleasant Borough High School, Point Pleasant, N.J. – Cedar Stars Academy
"Shae is a very athletic and tenacious player. She can play in multiple positions as her technical and tactical understanding of the game is at such a high level. She has the ability to play centrally, or out wide, depending on how we set up. I know she will inject some physicality into our team, and really, she just makes us better all around. We cannot wait for her to get here."