Reigning NCAA champion Stanford women's soccer adds five players to roster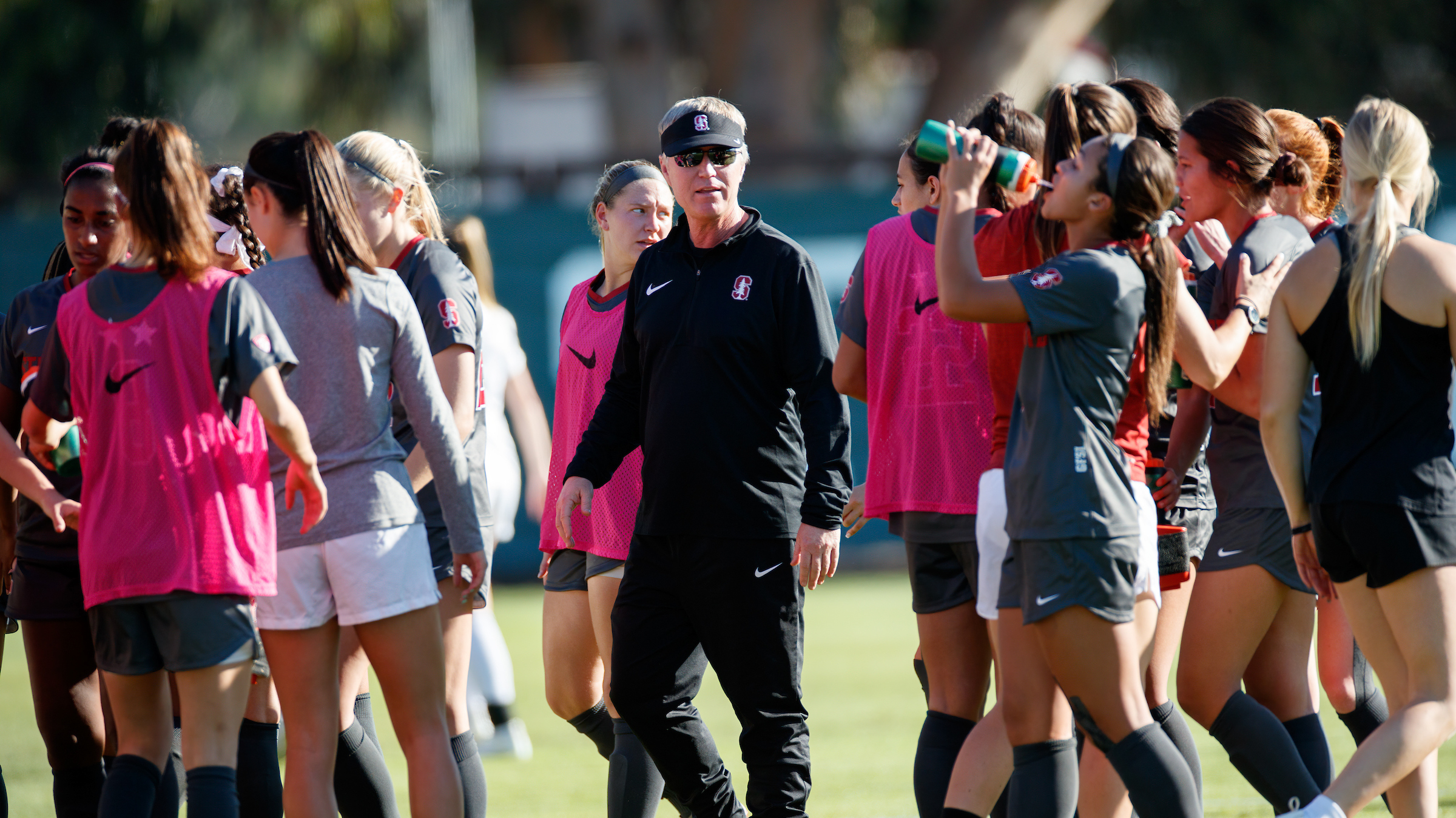 STANFORD, Calif. – Adding a strong class to its national title defending core, Stanford women's soccer has signed five players to National Letters of Intent as the class of 2025: Avani Brandt, Haley Craig, Andrea Kitahata, Kellie Pagador and Aki Yuasa.
"We are excited to welcome an outstanding group of student-athletes to our class of 2025," said Paul Ratcliffe, The Knowles Family Director of Women's Soccer. "They are a talented group and will add strength and depth to our team.  We believe this group has the ability to immediately contribute to our success on the field and in the classroom."
Stanford enters the season as the defending national champion after setting a program record with 102 goals scored in 2019. The Cardinal has won three of the last nine national championships and five consecutive outright Pac-12 championships.
The full class of 2025 will be announced later this spring.
Avani Brandt | D/M  | Syosset, N.Y. | Syosset HS
Plays for ECNL SUSA, previously competed for ECNL East Meadow Soccer Club.
ECNL National Finals in 2017 (U15). Won Northeast Conference championship.
ECNL All-Conference team in 2018-19. ECNL PDP and ID2 camp selections in both 2017-18 and 2018-19.
Invited to US Soccer Boca Regional Team camp, and ODP National Camp
Played for Adidas select team that traveled to France in 2018
Two-year captain at Syosset. 2019 conference champions, named All-State and All-Long Island.
Led Syosset to 2018 county championship, was two-time all-county selection in 2018 and 2019.
Quotable: "I chose Stanford because it offers everything I could possibly want in a school: A great education, a fantastic soccer program, phenomenal coaching and a gorgeous campus."
Haley Craig | GK  | Dexter, Mich. | Dexter HS
Member of USA U19 Women's National Team. Previously played for U15 team.
Won 2019 UEFA Development Tournament with team USA in the Czech Republic.
Invited to 13 national team camps across U15 and U19 age groups.
Plays for Michigan Jaguars on the ECNL circuit, previously spent eight years with the Michigan Hawks program.
Reached ECNL national playoffs four-consecutive years with the Hawks, from 2016-19. National semifinalists in 2017.
Won Michigan Junior State Cup with boys U15 team in 2015.
ODP Region II Camp invitee in 2016-17. Invited to national training camp in 2017 and 2018.
Quotable: "I chose Stanford because the girls on the team and the coaching staff are second to none, and I am so excited to spend four years with them all! Stanford also has the best combination of academics and athletics, which will allow for me to receive an amazing degree while playing the sport I love at the highest level."
Andrea Kitahata | M/F  | Hillsborough, Calif. | San Mateo HS
Member of U-17 United States Women's soccer team. Slated to participate in the U-17 World Cup.
Called into action 15 times to the national team.
2019 United Soccer Coaches Youth Girls All-American. All-region selection in 2018.
Played for San Jose Earthquakes Development Academy. Team captain since 2017.
U-17 No. 3 National Champions in 2018 with the Earthquakes
2018 U17 West Conference Best XI.
Also played squash, was ranked as high as No. 4 in the country for her age group
Brother, Garrett, plays squash at Cal. Ranked No. 20 junior player in the country.
Grandfather, Masahiko, was on the Japanese Olympic team in 1944 (games canceled due to World War II). Great grandfather, Jan DeMoor, was a professional soccer player for Ajax (Netherlands) in the 1920s.
Quotable: "Ever since I was four years old, I dreamed of playing for Stanford's soccer team and winning an NCAA-Championship with such a talented group of players and coaches. Stanford fosters a learning environment with a perfect balance of excellence in the classroom and excellence in athletics that I want to be a part of."
Kellie Pagador | D/M  | Roseville, Calif. | Antelope HS
2018 (U17) and 2019 (U19) United Soccer Coaches All-American.
Best XI DA West Conference in 2018 at the U16/17 level.
Part of United States national team system. Called into action 11 times at youth levels.
Played for Placer United since 2017.
2017 U17 Surf Cup Finalists and Davis College Showcase Finalists with Placer United.
Sister, Sydney, played for Philippines women's national soccer team in 2013.
Father, Steven, played football at New Mexico.
Quotable: "I chose Stanford because of their exceptional academics and a soccer program that will help me grow."
Aki Yuasa | M | Charlotte, Vt. | Homeschool
Part of United States national team system. Called into action twice to the U-18 team and once to the U-20 team.
2018 GPS National Team Female Player of the Year
Reached 2018 NPL National Finals
Played for Synergy Football Club (GPS Vermont) from 2017-19, and GPS MC 2002 Elite Red Girls from 2018-19.
Selected to train with FC Bayern Munich following the FC Bayern Girls ID Program.
Quotable: "I chose Stanford because the players and staff were incredibly kind and open, and I felt that my personality and style of play best fit Stanford's identity. I was also very keen on the prospect of not only playing soccer at Stanford but also having the opportunity to study at one of the best universities in the country."