Players That Impressed: ECNL Girls 2023 South Carolina National Event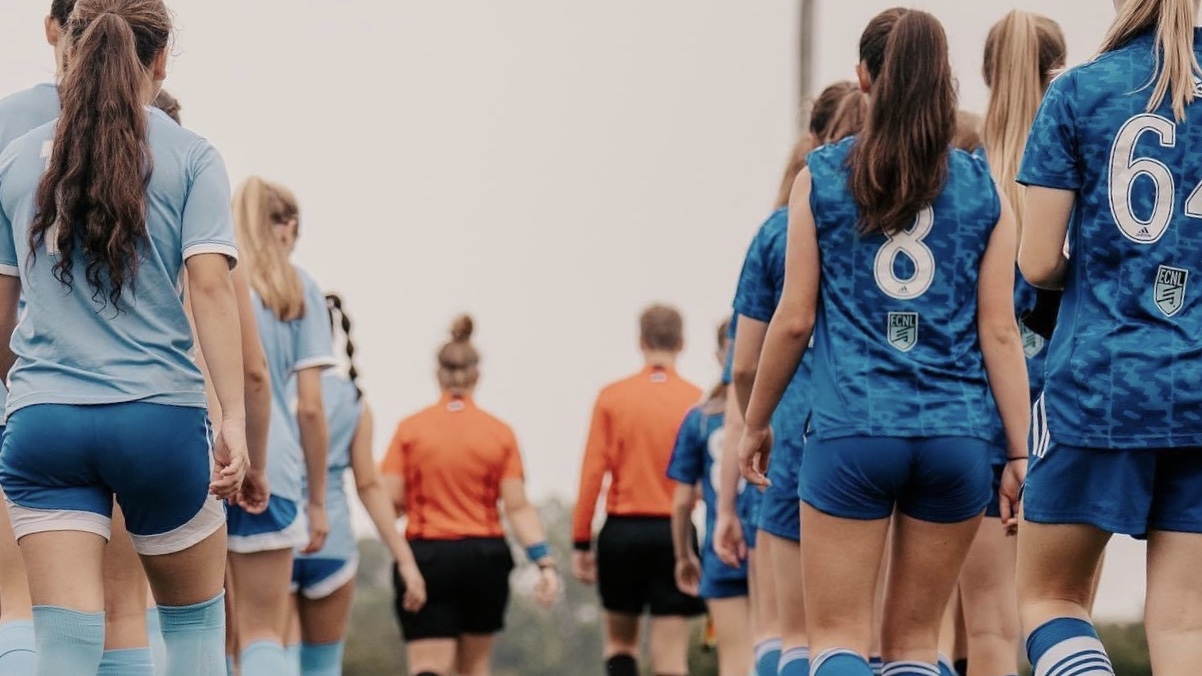 This weekend saw 179 of the top U12- U14 ECNL Girls teams travel to the Palmetto State for the ECNL Girls South Carolina National Event.
Here are some of the top performers from the ECNL Girls event, sorted by graduation year.
2027
Netted a critical goal in PDA's  opening day 2-1 win over Richmond United. Lee is extremely fast and makes decisive diagonal runs in the attacking third. She is also a proven leader and can often be seen on the pitch providing direction to her teammates and assisting them in maintaining possession.
———————
Maya Miller | Goalkeeper
NC Courage Academy 09 (NC)
The Courage had a stellar weekend down in SC thanks in part to Miller's work between the posts. The USYNT goalkeeper earned two clean sheets in victories over Kings Hammer SC (3-0) and Pride SC (2-0). Miller makes excellent reads on balls into the box and is unafraid to make a diving effort when called upon.
———————
Samantha Shedd | Defender
NC Courage Academy 09 (NC)
The talented center back score five goals over the weekend, including all four in NC Courage Academy's 4-0 win over Pride SC. Three of the five goals were headers scored off free kicks.
———————
Lila Kontuly | Forward
Eclipse Select SC 09 (IL)
Netted a brace in Eclipse's 5-0 win over Florida West to cap the weekend's action. The Class of 2027 center forward was superb in finding space between defenders and exploiting it, creating shots for herself and her teammates. She is also an asset in the air, as evidenced by her on-point header in her first goal.
My header goal from this weekends SC ECNL showcase to get us up 1-0!! Great ball from @keira_rucka. @thetruepd @PrepSoccer @ImYouthSoccer @JREskilson @TopDrawerSoccer @EclipseSelectSC pic.twitter.com/4Zp7VxXQMh

— Lila Kontuly (@LilaKontuly) May 15, 2023
———————
Brynn Deidra | Midfielder-Forward
Eclipse Select SC 09 (IL)
The architect of two of Eclipse's goals, Deidra earned two assists over the weekend to give the side three valuable points. She was also instrumental in their tough 0-0 draw with Alabama FC, maintaining possession for long stretches and making several key decisive tackles in the midfield to stem counter attacks.
———————
Deus Stanislau | Midfielder / Forward
PDA Blue 09 (NJ)
Scored the game-winner for PDA in their finale against CESA, a 1-0 victory that preserved the undefeated weekend. Stanislaus can hit shots with both speed and pace and always seems willing to make the follow-up run on a rebound or deflection.
———————
Shaelyn Smith | Defender
South Carolina United FC 09 (SC)
Smith and her South Carolina United team beat Racing Louisville 3-1 in the opening match. Then United tied Virginia Union 1-1 in a defensive battle where Smith and her teammates worked hard to contain a talented opposing offense.
———————
Rae Young | Midfielder
DKSC 09 (TX)
Played outside wing, her primary position, most of the weekend and later made appearances at forward and outside back following multiple injuries to teammates. She scored on a breakaway against United Futbol Academy that started from beyond the defensive half of the field. Young also turned in a stellar defensive performance while marking a star midfielder against a top notch PDA squad, as DKSC earned a draw.
———————
Macy Martin | Goalkeeper
DKSC 09 (TX)
Made several outstanding saves against teams that are also in the Top 10 in the country, allowing only 1 goal over the weekend. She sent balls up and over, and snatched balls out of the air that seemed out of reach. Martin efficiently directed her teammates in where they needed to pass and cover, showing her athleticism and leadership abilities.
———————
Jordan Reigrod | Goalkeeper
PDA Legacy 09 (NJ)
Saved a critical penalty shot in the match against DKSC to keep the game level. She deflected the shot wide to prevent a rebound and recovered quickly from the dive and reset for the next attack, as the two highly-touted squads ultimately battled to a draw.
———————
Marielle Nassiff | Goalkeeper
Scorpions SC 09 (MA)
Held control of the goal over the course of each game as Scorpions took the No. 1 spot out of 58 teams in the 2009 age group. Nassif's skillset, communication and ability to claim the high ball stood out as she helped her team secure a clean sheet.
———————
Donnelle Balunos | Midfielder
Scorpions SC 09 (MA)
Displayed strong command over the center defensive midfield during Scorpions SC's phenomenal run in South Carolina, highlighted by a 2-0 clean sheet effort against Atlanta Fire United. Balunos was consistently able to anticipate her opponents' attacking runs throughout the weekend and made numerous high level plays in 1v1 situations, as Scorpions earned a perfect 3-0-0 record.
2028
Nolyn Herron | Forward
GSA 10 (GA)
Stole the show with a hat trick against Internationals SC. Herron's first goal came on an impressive diving header, and then she followed up with both the equalizer and the decisive game-winning goal back-to-back in the second half.
———————
Margaux Henning | Forward
FC Pride 10 (IN)
Ended the weekend with a major brace to lift FC Pride to a 4-2 win over a tough VDA side. Henning is a crafty forward that is always moving, looking for even the smallest bit of space to exploit. In addition to featuring for FC Pride, Henning is a member of the US Youth Soccer Girls Olympic Development Program National Select Team.
———————
Joslyn Kershaw | Midfielder
FC Pride 10 (IN)
Outstanding weekend for a player that runs the midfield and never stopped running in all 3 games. Providing energy and tenacity in the heart of the midfield she was rewarded with the game winning spot kick in the 4-2 victory over VDA.
———————
Veda Stahly | Defender
FC Pride 10 (IN)
Left everything on the field in 3 games and anchored a defense that only gave up 2 goals in open play. Standout performances that had her dominate every challenge in the ground and in the air.
2029
Emma-Campbell Williams | Midfielder / Forward
Classics Elite 10 (TX)
While playing a year up. the attacking midfielder / forward made an immediate impact on the field by combining a highly-aggressive attack with her technical ability and lightning speed to create opportunities for her teammates as well as herself. Williams finished the weekend by scoring on a breakaway race to the goal, while assisting the only other goal scored by the team over the weekend with a well-placed cross into the box.
College Recruiting Commitment Tracker