US Youth Soccer Frontier Conference kicks off new season with Dallas event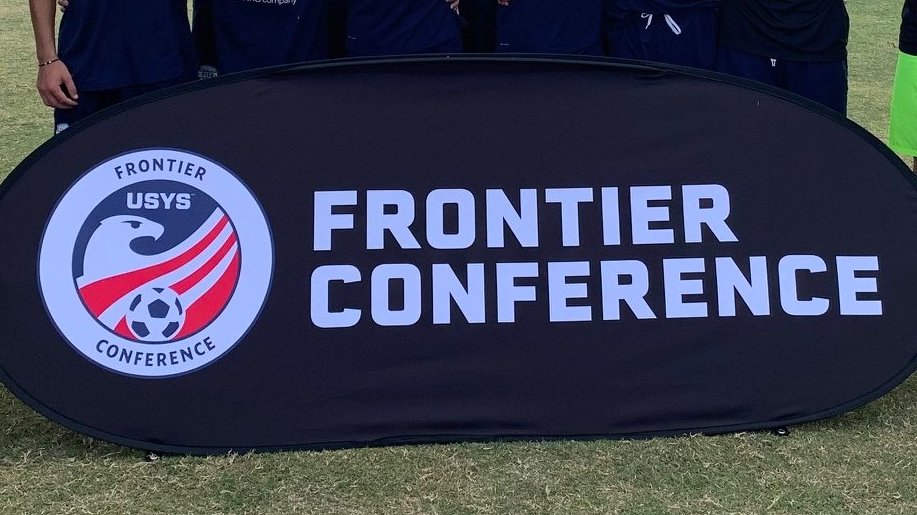 DALLAS — The 2020-21 US Youth Soccer Frontier Conference season kicked off play over the weekend, as 54 North Texas, South Texas and Oklahoma teams in the 14U through 19U Boys and 15U through 16U Girls age groups competed at MoneyGram Soccer Park in Dallas, Texas.
In total, this season will see 120 Frontier Conference teams compete for qualification into the 2021 USYS Southern Regional Championships, as well as qualification into the 2021-22 USYS National League Playoffs.
Although Sunday's unexpected rainfall caused the second games of the weekend to be postponed until a later date, Saturday saw teams compete to secure an early spot at the top of the standings.
The 2019-20 Frontier Conference Champions, Texas Spirit SC 06 Monk (TX-N), looked to defend its title Saturday when it kicked off the season against Houston Dash Woodlands 06 PA (TX-S).
Spirit struck first when Sawyer Kohutek managed to trap a cross from Madison Vloitos and put it past the keeper in the 4th minute. Moments later, Spirit's Lillie Archer stole a misplaced Woodlands pass in the box and put it in the net. Team captain Ally Pinto later gave Spirit a 3-0 lead when she slid her shot just right of the diving keeper. Annie Meador and Addison Gray added to the mix for Spirit when they both scored in the late stages of the first half. Woodlands didn't go away quietly as it was able to go on the offensive and score before the break and once again in the 60th minute. But, Spirit's five goal scorers and a Woodlands own goal off of a Spirit corner kick led to a 6-2 Spirit victory in this season opener.
"It's always great to get the first win," Texas Spirit 06 head coach Rocky Monk said. "But after the game we knew we had to put this one behind us and move on to the next one. We know that there will be tough games in this conference, so we need to stay focused and be hungry."
Monk spoke on how his team will use its strengths to remain competitive as it attempts to repeat last season's success in the Frontier Conference.
"It's important to us to find high level competition like this with teams to play that we wouldn't normally play, so we are looking forward to new opponents and new obstacles to face this year," Monk said. "Every team will have a different style. One of our team's strengths is quickly finding the other teams' style and learning how to compete with it. In Saturday's game, we also had the heat as an obstacle, there is a learning curve to dealing with those types of elements, so it's about focus, learning, and staying competitive with all of the obstacles."
Other Frontier Conference teams that started their season in the win column…
14U Boys
FC Dallas Youth 07 Blue
Solar SC 07 McKinney
Allegiance FC 07 Red – Arana
Allegiance FC 07 Black – Pedro
15U Boys
Solar SC West 06 Martinez
BVB Academy Texas 06 PREMIER
FC Dallas Youth 06 Central Red
15U Girls
Texas Spirit SC 06 Monk
Solar SC East 06 Reese
16U Boys
D'Feeters Kicks SC 05 CARRILLO
FC Dallas Youth 05 North Blue
Houston Dynamo/Dash YSC 05 Little United
FC Dallas ETX 05 Premier
16U Girls
Sparta FC 05
Sting SC 05 Roach
17U Boys
D'Feeters Kicks SC 04 Herrera
Chelsea East SC 04
Northwest Optimist SC Esencial
18U Boys
Capital City SC 03
FC Dallas Premier 03
19U Boys
Solar SC 02 Sawyer
Capital City SC 02 Sky
Solar SC 02 Castro
19U Girls
Sparta FC 02 Elite
The next Frontier Conference hosted event will be Sept. 19-20 at the Harold Patterson Sports Complex in Arlington, Texas, and will include teams from the 19U Boys and 18U-19U Girls age groups.
For more information on the Frontier Conference, including schedules, scores, and standings, click here.
For more information on all of the National League Conferences, the National League Showcase Series, and the National League Playoffs, click here.