US Youth Soccer Frontier Conference member clubs set for 2020-2021 season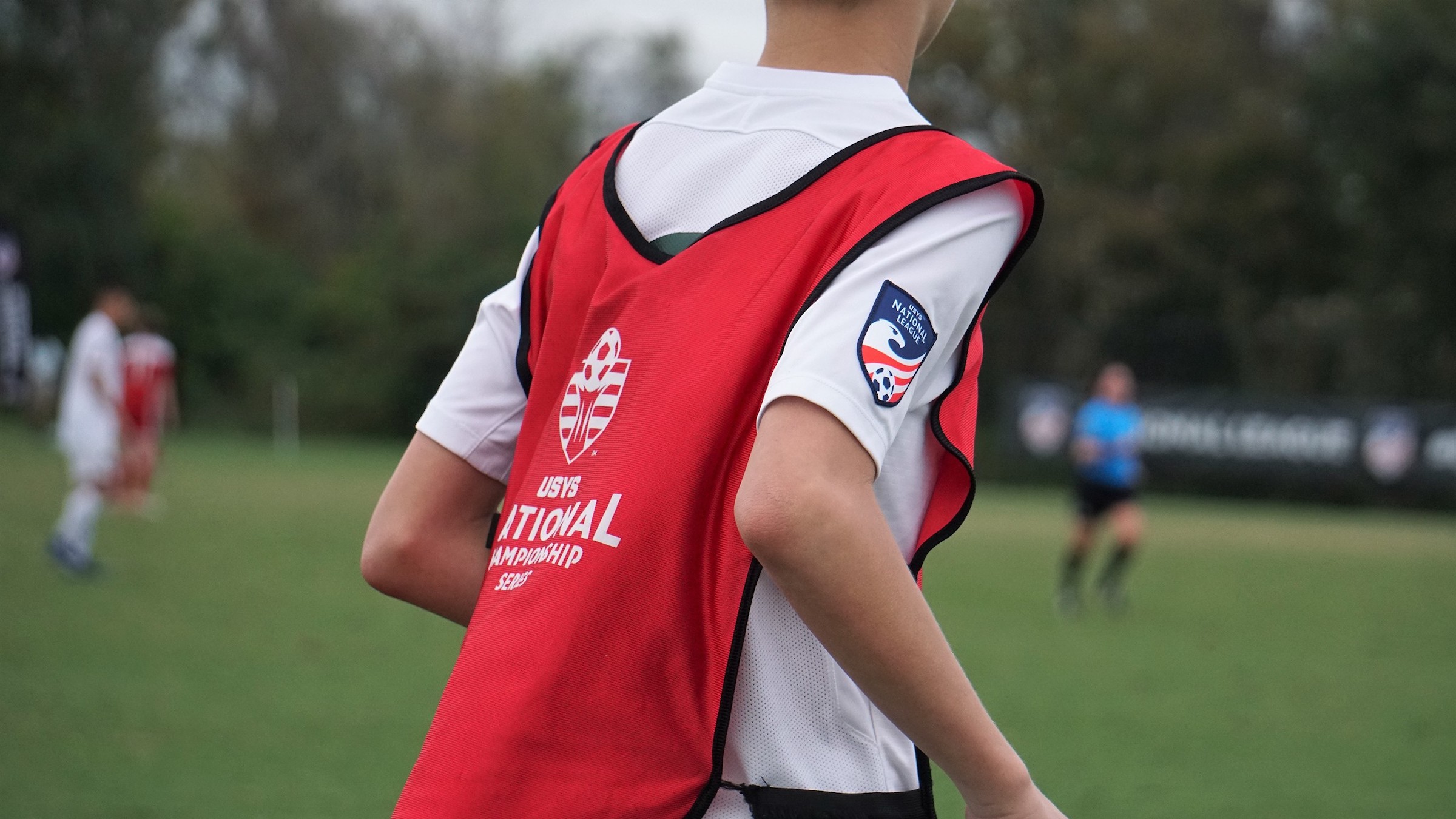 FRISCO, Texas — The US Youth Soccer Frontier Conference has announced the slate of clubs that will be competing in the 14U-19U Boys and Girls age groups in the 2020-21 season, beginning this fall.
The Frontier Conference is one of the 13 Conferences within the USYS National League, and it consists of teams from Oklahoma, North Texas and South Texas.
The Frontier Conference will be structured as a single-tiered league this season, with up to 10 teams competing in each gender age bracket. The 14U-19U age groups will play a fall-based season, while the 13U Boys and Girls will play in the spring. The format of play within the Frontier Conference will be up to a 9-match round-robin season, with event-based scheduling for out-of-state matchups and a self-schedule model for in-state matchups.
The clubs participating this season:
Allegiance FC (TX-N)
AYSES SC (TX-N)
Barca Academy Austin (TX-S)
Barcelona SC (TX-S)
BVB International Academy (TX-N)
Capital City SC (TX-S)
Chelsea East SC (TX-N)
Dallas Texans SC (TX-N)
D'feeters Kicks SC (TX-N)
Falls Town FC (TX-N)
FC Dallas (TX-N)
FC Warryors  (TX-N)
FC Westlake (TX-S)
Forza Sports Academy (TX-S)
GSA Force FC (TX-S)
Hays YSA (TX-S)
Houston Dynamo/Dash YSC (TX-S)
Impact FC (TX-N)
Inwood SC (TX-S)
Kernow Storm FC (TX-N)
Klein SC (TX-S)
Lions FC (TX-S)
Lonestar SC (TX-S)
Maya FC (TX-S)
New Braunfels YSA (TX-S)
NW Optimist Club (OK)
Oklahoma Energy SC (OK)
Premier Futbol Academy (TX-S)
San Antonio Surf SC (TX-S)
Shamrock Rovers FC (TX-N)
Solar SC (TX-N)
South Belt YSC (TX-S)
Sparta FC (TX-N)
Sporting Oklahoma SC (OK)
Sting SC (TX-N)
Texas Spirit SC (TX-N)
Texas United FC (TX-S)
Tigres San Antonio (TX-S)
Western Oklahoma FC (OK)
Frontier Conference teams will be competing for qualification into the 2021 USYS Southern Regional Championships, as well as qualification into the 2021-22 USYS National League Playoffs that will take place alongside the newly created National League Showcase Series.
Clubs have been eager to get back on the field this upcoming season and compete among some of the best teams in the region. Check out what coaches and club leadership are saying about competing in the Frontier Conference:
"Sporting Oklahoma is excited to compete in an elite-level league designed to promote a highly competitive and professional environment. This opportunity provides our players and coaches a platform to further their development against some of the most talented clubs in the country. As an official Academy Affiliate of Sporting Kansas City, our organization is constantly looking for ways to enhance the experience of our players, coaches and families. The exposure our players will receive to college recruitment opportunities through Frontier Conference play and participation in the National League Showcase Series undoubtedly enhances our members' experience and contributes to our unique player development pathway. We are looking forward to the 2020-21 Frontier Conference season!" – Matthew Smith, Sporting Oklahoma's President
"We are looking forward to competing with the best teams in our region and representing South Texas in one of the top leagues in the country. This platform is great for our players' development and supports their ambitions to earn high-level playing opportunities beyond club soccer." – Patrick Miller, Capital City Soccer Club's Director of Coaching
"We are always excited at the opportunity to play against some of the best teams and clubs in the Region. This 19U year feels very special, however. First, it is our last as a team that — over the past 10 years — has been USYS National Champions, National League Division Champions, Frontier Conference Champions, Dallas Cup Champions, State Cup Champions, and Classic League Champions. Our players and coaches want to finish our time in youth soccer on a high note, and one of our priorities is to compete well in the Frontier Conference and hopefully repeat as Champions. Second, the extended COVID shutdown has given us a greater appreciation for the overall importance of the beautiful sport of soccer in our lives. We are just happy to get back on the field and play some games against good teams. As defending USYS Conference and National Champions, we want to uphold the highest possible standards of play and behavior every time we are on the field. We take this responsibility very seriously." – Diego Castro, Solar 02B Castro's Head Coach
For more information on the Frontier Conference, click here.