University of Oklahoma signs transfer Molly Feighan from Virginia Tech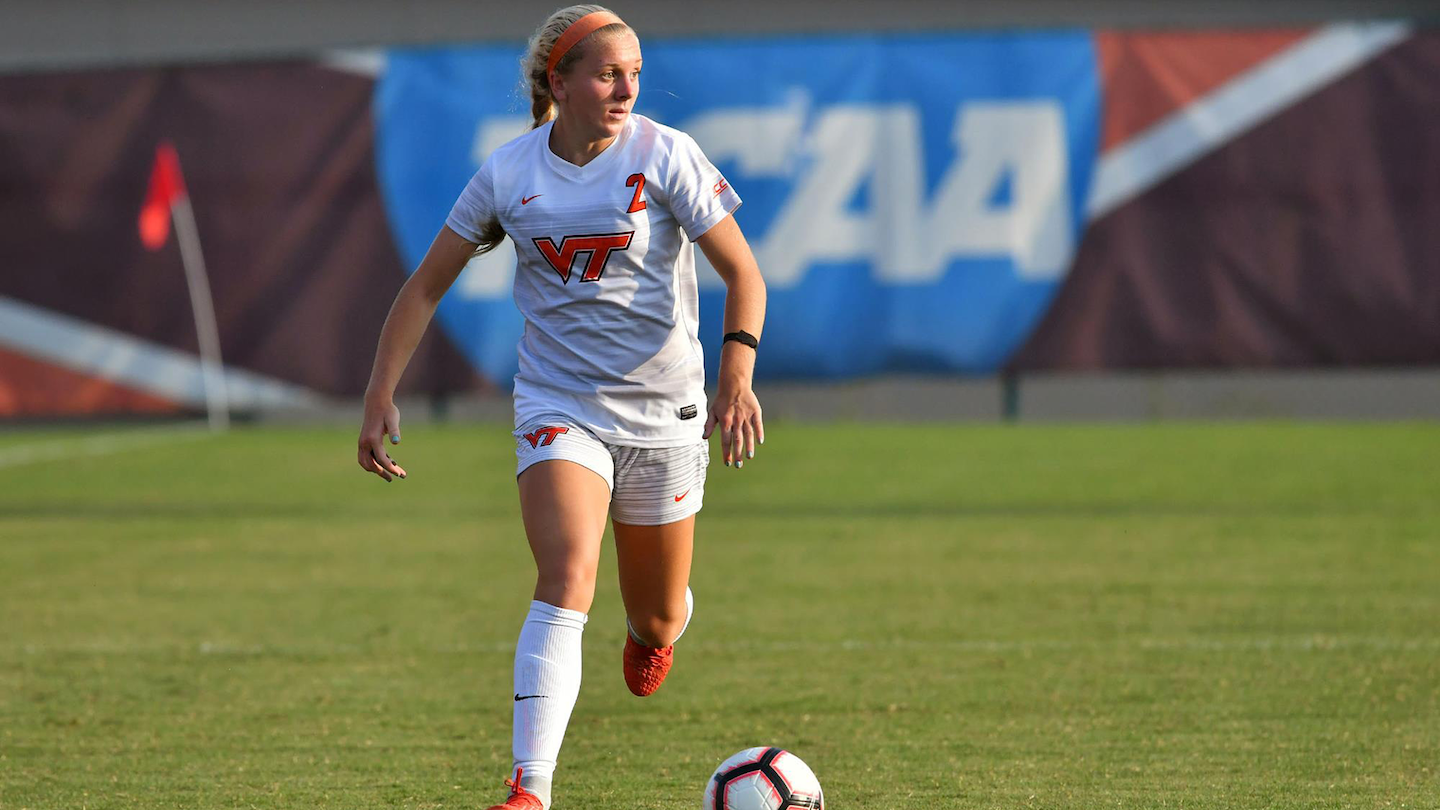 NORMAN – University of Oklahoma head soccer coach Mark Carr has announced the signing of transfer Molly Feighan from Virginia Tech.
Feighan will arrive in Norman and will be immediately eligible with two years of remaining eligibility left. She joins an incoming group of 13 freshmen and two other ACC transfers in Makala Thomas (Florida State) and Lexi Strickland (North Carolina).
"We are thrilled to add Molly to our team for the next two years," Carr said.  "Molly is another attacking addition for us and is very dynamic. She can break you down off the dribble and gets in behind the back line repeatedly."
The Pleasant Valley, N.Y., product played in 56 games over three seasons with the Hokies, earning 28 starts, including 19 in her second season. She tallied five goals and six assists to notch 16 points while in Blacksburg, and her pace will bring an added dynamic to the Sooners. She is credited with the fastest Hokie goal since 2014, set when she scored 8:43 into a contest with Liberty. More impressively, she became just the sixth Hokie of the last decade to register at least one assist in three straight games, which she did in 2019. She was also the first Virginia Tech soccer player to score three goals and add three assists in the same season since 2015.
"In speaking with Molly, she wanted a new challenge to really develop and accelerate her game, which is exactly what you can do here at OU," Carr added. "Molly is physically dominant, relentless, hungry and plays with an edge in her game. I can't wait to see what she can accomplish within our environment. She saw the value in our vision here at OU, what we are building and where we are going, and I think she will be an incredible fit for our culture and our high-performance environment. She has played in the ACC and been battle tested week after week and will be expected to come in and contribute right away."
Feighan's leadership will immediately be valuable as her 2,354 career minutes played are the fifth-most on the Oklahoma roster.
"I'm blessed to have the opportunity to be a part of the OU family," Feighan said. "I'm super excited to work with Mark and his staff and to help this program reach new heights. I've always had a chip on my shoulder and know that we can accomplish a lot in the future if we all work together. Boomer Sooner!"
Feighan and the Sooners are set to open Carr's second season as head coach on August 19 at Houston and August 22 at Lamar before returning to Norman for the home opener, set for August 26 versus Oklahoma State. John Crain Field will operate at full capacity, and fans can now put deposits down for season tickets.