University of Oklahoma signs UNC transfer Lexi Strickland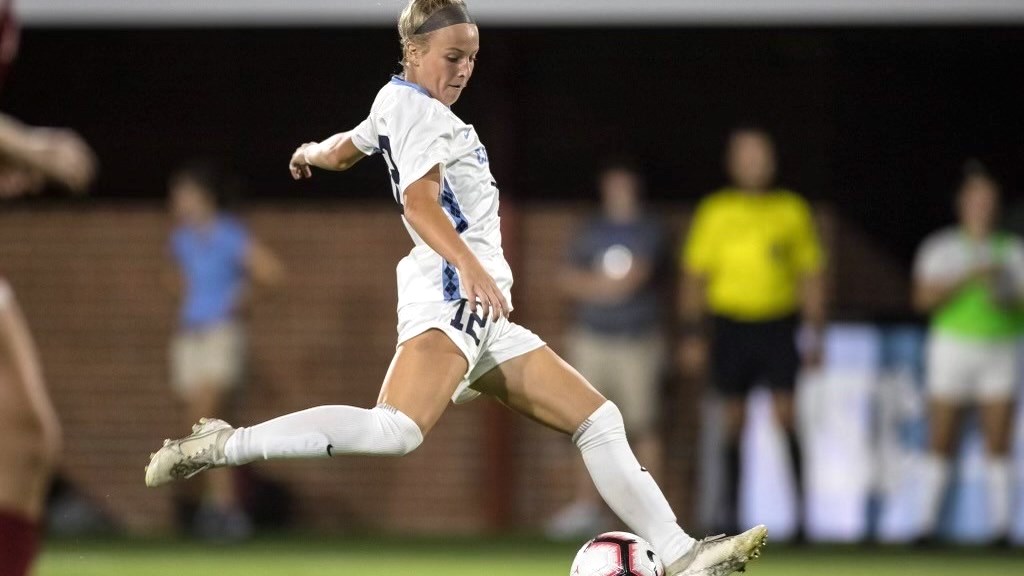 NORMAN – University of Oklahoma soccer coach Mark Carr announced the signing and transfer of Lexi Strickland on Friday. Strickland comes to Norman by way of North Carolina, where she spent the last two seasons, playing in all 27 games as a freshman in 2019-20 for the Tar Heels.
"We want to welcome Lexi and her family to OU," Carr said. "Lexi has been part of arguably one of the best college soccer programs of all-time at the University of North Carolina. Through our multiple conversations, Lexi expressed her passion for journalism, her desire to develop herself more and build her legacy here at OU as well as helping the OU Soccer team accomplish something we have never done before. We have a big belief in Lexi and I look forward to seeing her improve our team this fall."
The Raleigh, N.C., product appeared in 27 games as a freshman, scoring four goals in over 800 minutes of play for the Tar Heels.
"Lexi has been in high-pressure and performance environments throughout her career, and knows what it takes to work and strive for excellence daily, as well as what it takes to compete for titles," Carr added. "This is what we do here at Oklahoma and what we are trying to accomplish. We have big goals and having her on our team and tapping into her experiences will move us a step closer to that."
Strickland was an All-Region and All-State prep player in North Carolina before committing to UNC. She led the Cap 8 Conference with 21 goals as a sophomore and tallied 41 goals as a prep athlete.
"Lexi is hard-working and relentless," Carr commented. "She can play anywhere on the front line or as an attacking midfielder and she has a knack of arriving in the box and scoring in the right moments. She is lethal in front of goal and in the box – a clinical finisher and she is a monster in the air."
Strickland joins Mak Thomas (Florida State) as the second high-profile transfer that Carr has added to the Sooners' squad in the last week. The transfers will be paired with a 2021 recruiting class of 13 student-athletes that will come to Norman this fall.
"Sometimes change is necessary in order to get to your potential," Strickland said. "I'm beyond grateful to begin this new chapter that God has created for me and can't wait to be a part of this Sooner family and get things moving. There are such great things in store for this program and I am so blessed to be a part of it. Boomer!"