LSU soccer signs South Alabama transfer Tilly Wilkes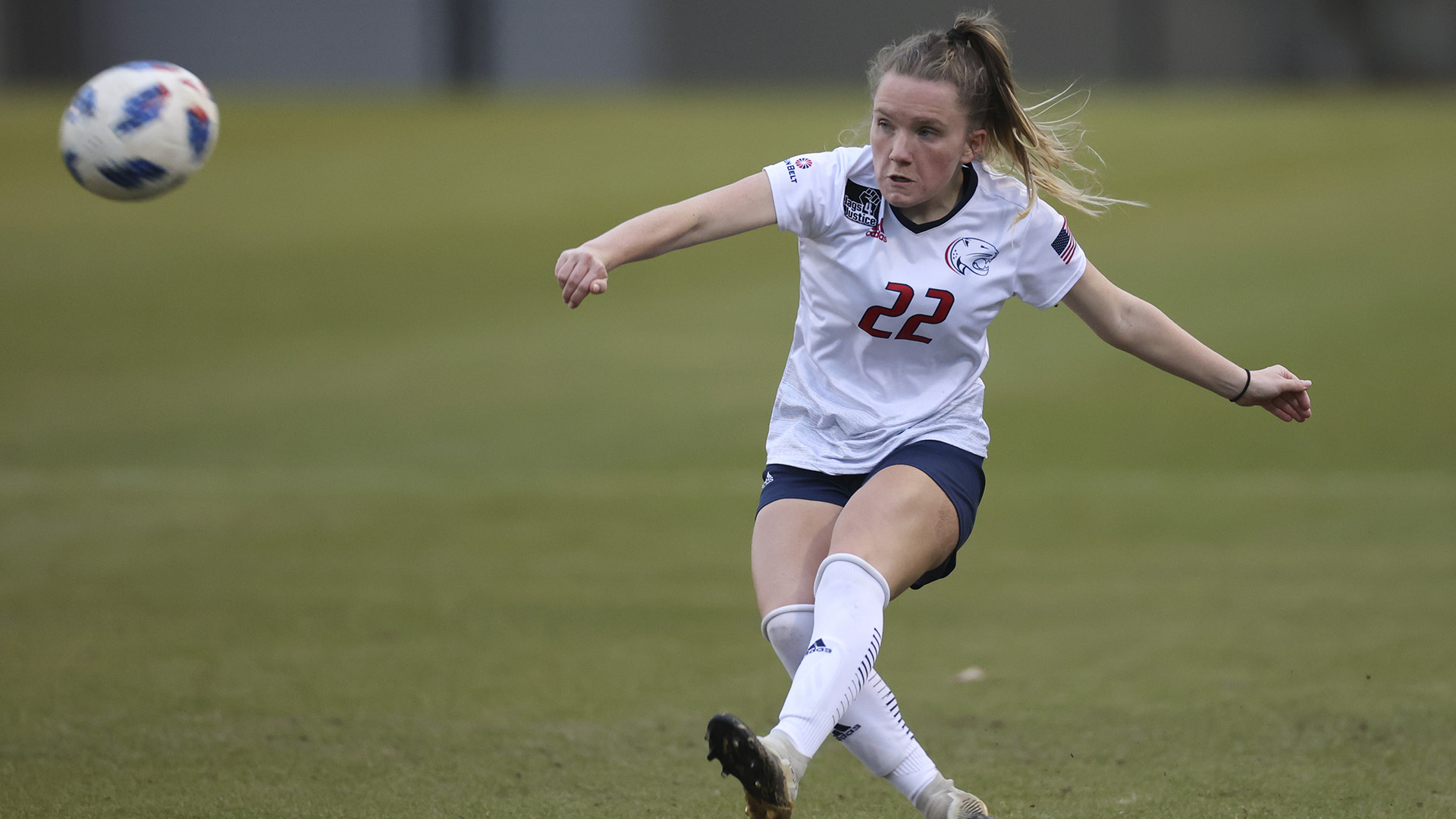 Baton Rouge, La. – Tilly Wilkes, a native of Preston, England, has signed on with the LSU Soccer program after transferring in from South Alabama, LSU head coach Sian Hudson announced.
"Since our staff arrived in Baton Rouge we have been searching for natural left sided players," Hudson said. "We believe Tilly has one of the best left foots in all of college soccer – her passing, crossing and set piece delivery is exceptional.
"She is also a player who will bring a high level of tactical awareness and have the ability to play in multiple positions. She is competitive, driven, and passionate about her growth as a player and person. All in all, we are excited to add a good player and person to our environment."
Wilkes, a three-year starter for South Alabama, will bring a well-rounded defensive skillset to Baton Rouge with her along with a bit of an offensive prowess as well. She's played in 61 matches during her time in Mobile, 57 in which she has been in the starting lineup. She has three career goals, 13 career assists for a career point total of 19. She's also been a key cog in the Jaguars racking up 27 shutouts over the past three seasons.
Wilkes has been a part of South Alabama's last two conference titles that earned the Jaguars bids to the last two NCAA tournaments; she scored the game winner in the 58th minute for South Alabama a few weeks back for a 1-0 victory over Colorado in the first round of the NCAA Tournament.
A versatile player who can operate anywhere on the left side or in the attacking midfield position, she has a lethal left foot that can produce quality service in the box to create plenty of scoring opportunities . She was named to the 2020 Sun Belt Conference Tournament team, and has been on the Sun Belt All Conference First Team in each of the past two seasons.
Wilkes played prep soccer at Balshaws High School in Leyland, England. She led her team in goals, was the vice captain, and helped her squad to 2015 and 2016 regional titles. She played with the Fylde Ladies FC for two seasons and was named the player of the year for Manchester United's Centre of Excellence.