Louisville forward Jessica Camken transfers to North Florida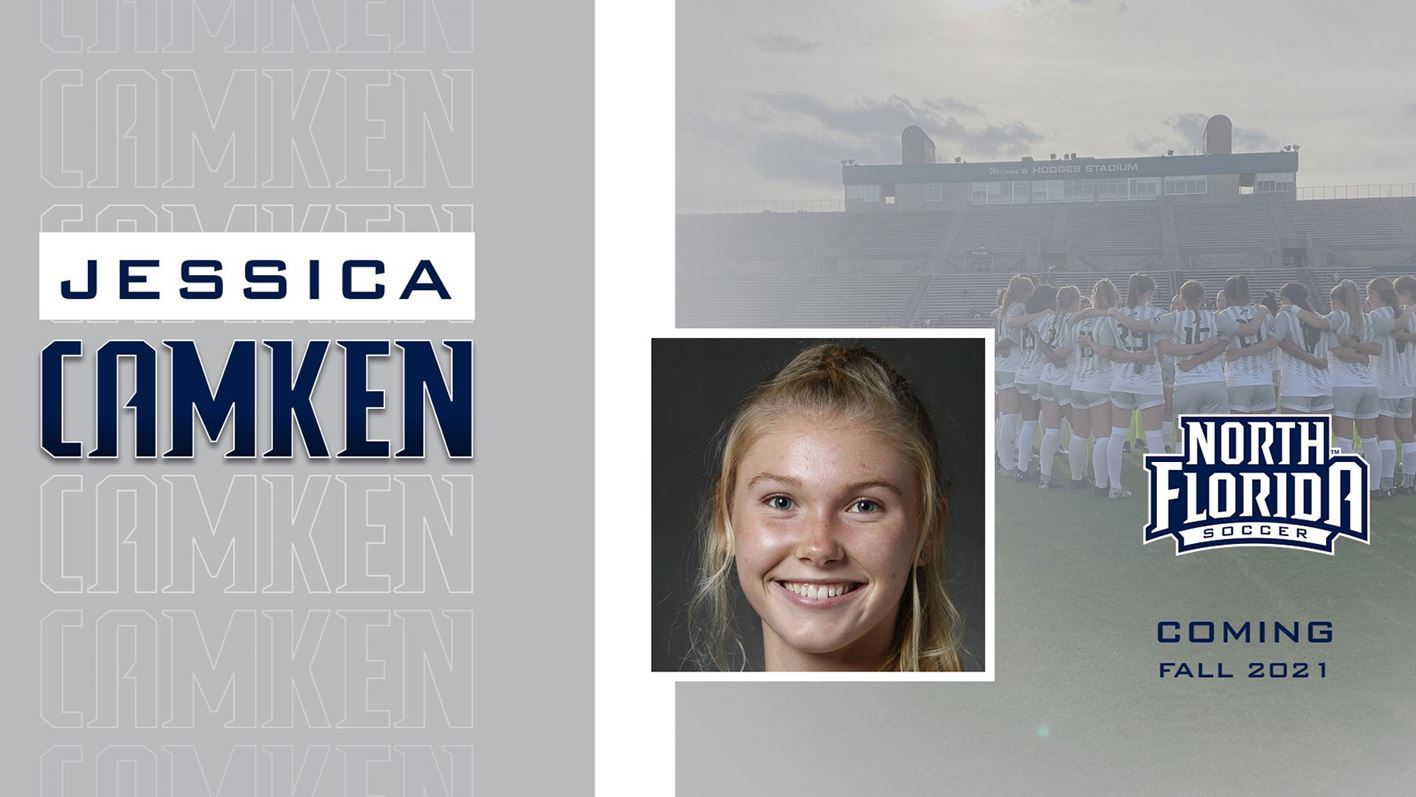 JACKSONVILLE – North Florida head women's soccer coach Eric Faulconer announced the addition of University of Louisville transfer Jessica Camken to the 2021 Ospreys's fall roster.
The 5'9″ forward from Weston, Fla., played her freshman campaign for the Cardinals and will have four seasons of eligibility remaining for UNF. Camken finished her club soccer career at United Soccer Alliance (Clay County) in the U.S. Soccer Development Academy for coach Luis Torres. At Clay Country, she played alongside incoming Osprey transfer Analiese Anderson (Auburn). In previous club team play, she was a teammate of current Ospreys Mikayla Bond and Zara Siassi at Weston FC, in the U.S. Soccer Development Academy. Due to development academy restrictions, Camken only played one season of prep soccer at Cypress Bay High School, earning Miami Herald First Team All-County and Sun Sentinel All-Broward 4-5A First Team.
Camken played in 10 games earning six start for Louisville over the course of the Fall 2020 and Spring 2021 seasons. She logged 594 minutes, primarily playing as an outside left back or outside midfielder position most of the season. Camken played a season high 107 minutes versus Auburn, as well as 90 minutes against Virginia Tech and 74 minutes versus Miami.
Faulconer stated the following on the signing:
"One of the things we needed to continue improving with our roster was our overall athleticism and team speed. We made a big jump in that area from 2019 to this past season and we feel our incoming freshmen and transfers are going to take us to another level this fall. Jessica is someone that our coaching staff was very familiar with coming out of club soccer. We signed two of her club teammates at Weston and continued to see her play when she was playing locally for United Soccer Alliance. She has gained valuable experience this year playing in the ACC, including playing against two teams in the NCAA Final Four in UNC and Virginia. We intend to move her to her more natural position of forward, but of course her versatility to play anywhere on the left side will be very valuable. She is fit, has size, speed, work ethic and will be someone we feel will do the work we require from our front-line players. She likes to take on defenders 1v1 and has the pace to get in behind a backline. We are excited to have Jessica in our program and we are certain she will flourish in our program's strong culture."