University of Georgia hires Jason Lockhart as associate head coach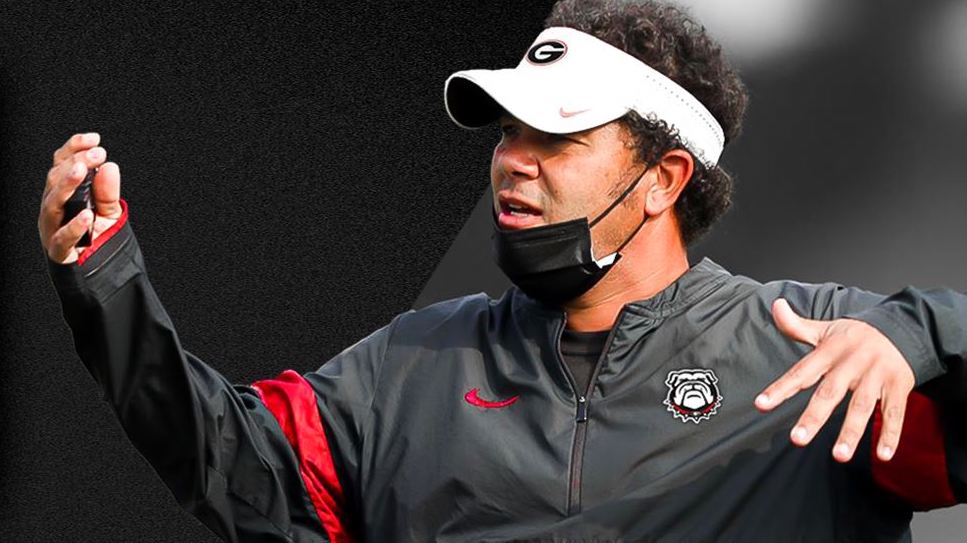 ATHENS, Ga. – University of Georgia soccer head coach Keidane McAlpine announced the hiring of Jason Lockhart as the program's new associate head coach.
Lockhart joins the Georgia staff after serving with McAlpine for the previous 10 seasons at both Washington State and USC, serving as the Trojans' associate head coach for the previous four campaigns. He joins fellow USC coaching alum Sammy Towne on the new Bulldog staff, as she was named assistant coach on Dec. 14. While at USC, the three coaches were named as part of United Soccer Coaches' Pacific Region Staff of the Year in 2018 and 2021.
"Jason has a very good ability to simplify the game for players," said McAlpine. "His talent as a teacher will help raise the standard of our team. It's special to have a friend and such a quality teacher of the game come with us from USC to Georgia. There's a level of comfort there that cannot be matched."
Lockhart has joined McAlpine in guiding their teams to the NCAA Tournament in each of the past 10 season, including an NCAA Championship in 2016. While on the Trojans' staff, USC never finished worse than fourth in the Pac-12 and won NCAA Tournament games in six of the past seven seasons.
Working mainly with the offensive players, Lockhart helped produce three-consecutive Pac-12 Forwards of the Year in Tara McKeown (2019) and Penelope Hocking (2020, 2021), one Pac-12 Midfielder of the Year in Croix Bethune (2021), one Pac-12 Freshman of the Year (Hocking, 2018) and a MAC Hermann Trophy finalist in midfielder Morgan Andrews (2016). As a team, USC has averaged 44.5 goals per season over the past six full years, excluding the shortened 2020 season.
While at Washington State, Lockhart helped the Cougars tie the program record for wins in a season (14), while his players set or tied 27 school records. The Cougars finished the 2013 season ranked seventh nationally defensively with only 11 goals allowed.
Prior to joining the collegiate ranks, Lockhart worked at the club level with Vestavia Soccer Club and the Birmingham United Soccer Association, serving alongside McAlpine in Birmingham. He and McAlpine are both Alabama natives who have known each other since childhood.
With Birmingham United, he served as the girls' director of coaching and ECNL head coach, winning multiple state championships and finishing third in the 2009 National Championship Series. In recent years, he has also been a member of the Region III ODP staff and 14-18 age group head coach.
Further additions to the Georgia coaching staff will be announced in the coming days.