Virginia Tech men's soccer reveals 2022 recruiting class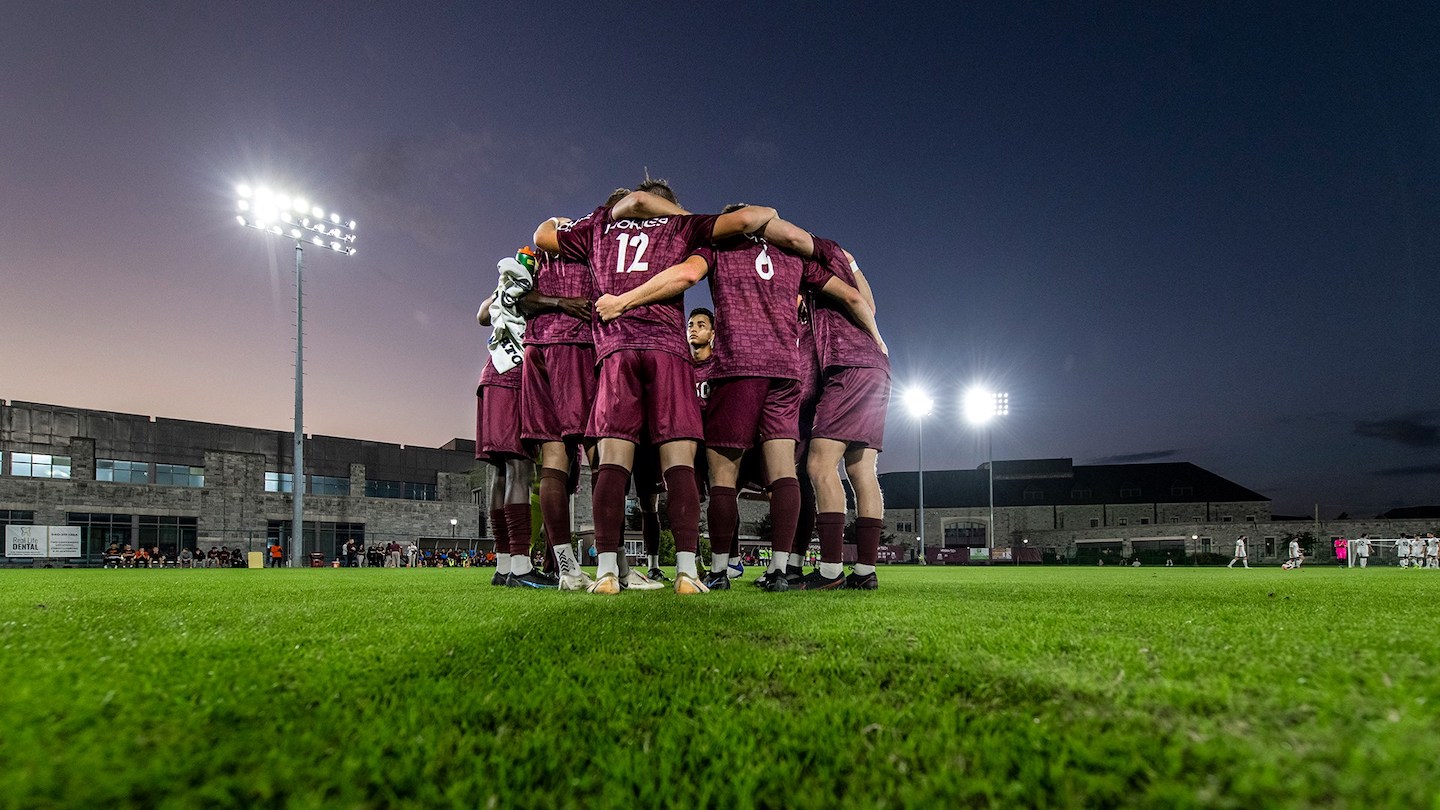 BLACKSBURG – Head coach Mike Brizendine formally announced the 2022 Virginia Tech men's soccer recruiting class on Tuesday.
The class consists of eight future Hokies that maintain and raise the standard – both on and off the field – that Tech fans have become accustomed to seeing play on Thompson Field. This year's group continues the trend of Virginia Tech focusing on the best talent within the state and bringing in proven players that are knocking on the door of professional success.
"We expect this group of young men to continue in the excellence that is required to be a part of our program," Brizendine said. "Their desire to not only maintain, but exceed the achievements accomplished before them gives me great hope for our team's future!"
VIRGINIA TECH MEN'S SOCCER 2022 SIGNING CLASS
ZAYYAN AHMED
Leesburg, Va.
Defender
Ahmed upholds Virginia Tech's solid relationship with Loudoun SC, as the young defender has spent five years with the club. In that time, the left back has been a team captain for his squad, selected to the Mid-Atlantic First Team and won the Jefferson Cup. Ahmed has also earned invites to train with the Bolton Wanderers youth academy and play with Team USA for the Capelli Cup in Denmark.
ETHAN BALLEK
Timnath, Colo.
Midfielder
Ballek, the captain of Real Colorado's MLS Next squad, offers a goal-scoring option from the midfield, as he has led his team in goals for the past two seasons. No stranger to success, Ballek's MLS Next squad were national U19 semifinalist in 2020. The midfielder has trained at the U.S. Youth National Team camp and will USL side Colorado Switchbacks.
WILL CARDONA
Fort Mill, S.C.
Midfielder
Cardona comes to Blacksburg after spending his freshman year with Winthrop. With the Eagles, Cardona was named to the Big South All-Conference and All-Tournament team. He hails from the New York Red Bulls youth organization, where he competed in the Generation adidas Cup against squads such as West Ham and Olympique Lyon.
THEO DRENNAN
Mechanicsville, Va.
Midfielder
Born in Curitiba, Brazil, Drennan spent the last four years playing in midfield and defensive roles with Richmond United. Drennan previously received an invite to compete at the U.S. Soccer Youth National Team Regional Training Center and has experience training with several prominent MLS clubs, including D.C. United, Columbus Crew and Real Salt Lake.
BEN FISHER
Alexandria, Va.
Midfielder
Fisher is another product from the northern Virginia area that has experience with D.C. United Academy and USL side Loudoun United. A captain of his D.C. United Academy side, Fisher also has had the opportunity as a trialist with Portugese side S.L. Benfica 2.
ZACH GLESIUS
Avon Lake, Ohio
Goalkeeper
Glesius comes to Tech from Avon Lake High School, where he holds the single-season and career save records in his junior year. The keeper was named Goalkeeper of the Year by multiple institutions in 2021, first team All-Greater Cleveland and second-team All-Ohio. He was also selected to take part in the Bimbo High School All-American Game. With Cleveland Force Soccer Club, Glesius lifted the Ohio State Cup and was a finalist in the Disney Showcase.
GRANT HOWARD
Mableton, Ga.
Defender
Howard comes to Blacksburg after spending five seasons in the Atlanta United Academy. The talented outside back had a standout 2021 fall season with Atlanta United's U19 squad in the UPSL Premier Division, where he was part of a back line that conceded the fewest goals in the Southeast Conference.
XAVIER O'NEIL
Ashburn, Va.
Forward
O'Neil brings professional experience to Virginia Tech, having debuted with USL Championship side Loudon United FC in the 2021 season. Prior to joining Loudoun United, the winger played with the D.C. United Academy for two seasons. While with the D.C. United academy, O'Neil was a goalscorer in several Generation adidas Cups.