DePaul men's soccer announces 10-player signing class for 2022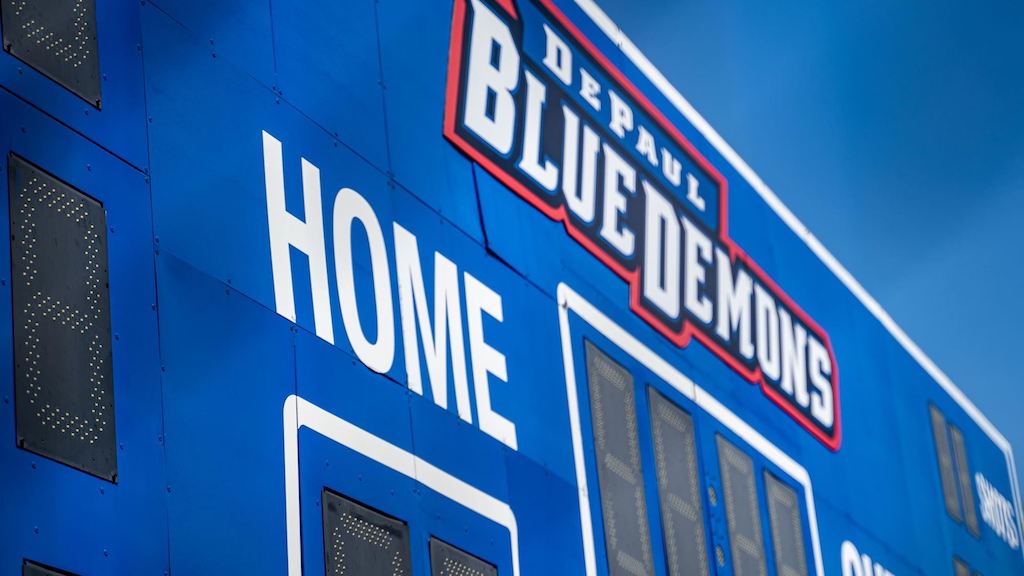 CHICAGO – DePaul men's soccer head coach Mark Plotkin has announced the 2022 signing class, revealing the 10 signees that will join the program.
The Blue Demons add a crop of 10 incomers to a squad that posted a 7-7-3 record and a 3-4-3 clip in conference action last fall.
"We are thrilled to welcome the newest members of the DePaul Men's Soccer and DePaul Athletics family," said Plotkin. "This group expressed their excitement about the direction of the program and their desire to be a part of it. Each year we strive to take another step forward and we feel with this group, the future of our program is very bright."
The Blue Demons will add nine incoming freshmen from around the country, including a handful from the greater Chicago area. Plotkin and the Blue Demons wrap up the incoming class with Will Stroud, a graduate transfer from Colgate University. As a program, DePaul has been able to utilize newcomers and freshmen in key roles throughout the Plotkin era. Last fall, freshman Julian Saldana played an important part of the DePaul defensive unit and redshirt freshman Gandhi Cruz assembled one of the best seasons in net among newcomers in the nation.
"I want to thank Coach Keever and Coach Bushue for their work in helping to put this class together," said Plotkin. "Tyler and Cole did a phenomenal job and we are eager to start with this group in the fall."
Tyson Amoo-Mensah – Naperville North HS – Midfielder
Amoo-Mensah played club soccer with Sockers FC and was a key leader during his career at Naperville North High School in the Chicago suburbs.
Diego Benitez – Sockers FC – Midfielder
Benitez, a midfielder from Palatine, Ill., has played with Sockers FC on the club circuit.
Clayton Brooks – Louisville City FC – Goalkeeper
Brooks, a 6-foot-4 goalkeeper from St. Xavier High School in Louisville, Ken. is set to join the Blue Demons after wrapping up high school. Brooks helped lead St. Xavier to the 2020 KHSAA State Championship and posted a shutout in the state final. Brooks played club soccer for Louisville City FC.
Felipe Corral – Sockers FC – Winger
Corral attended Lake Zurich High School and played club soccer with Sockers FC.
Ethan Gordon – Tulsa SC – Defender
Gordon earned ECNL All-Conference honors for his performance with Tulsa SC and has served as a team captain and key leader during his time at Booker T. Washington High School. Gordon has been a finalist for a handful of Tulsa area high school soccer accolades during his career In Tulsa.
Alex Halevy – Garces Memorial HS – Winger
Halevy played a key role as a striker at Garces Memorial HS. He scored a school record 80 career goals and was named Gatorade California Boys Soccer Player of the Year after last spring's season.
Colin Mackey – Indiana Fire Academy – Midfielder
Mackey, an Indianapolis native, attended North Central High School and played club soccer with the Indiana Fire Academy.
Sam Moore – Columbus Crew Academy – Forward
Moore will look to translate his scoring ability to the next level at DePaul. The Bloomington, Ill. native played club soccer at a variety of levels with the Columbus Crew Academy.
Sebastian Sanchez – Louisville City FC – Defender/Midfielder
Sanchez will bring a sizeable midfield frame to Lincoln Park after playing club soccer with Louisville City FC and attending Ballard High School.
——–
Along with the crop of incoming freshmen, DePaul will also add Will Stroud, a graduate transfer from Colgate.
"Will is an all-conference player with experience winning a conference championship and competing in the NCAA Tournament," said Plotkin. "He has high aspirations and an incredible work ethic; we're excited to start working with him this winter."
 Will Stroud – Colgate University – Defender
Stroud will join the Blue Demons after playing in 20 matches over two seasons at Colgate. The Chester, N.J. native made 16 starts back in 2018. Stroud, a graduate transfer, brings collegiate experience to a DePaul defensive unit that will return a majority of its impact players from the fall.